Are you a fan of Outlander, Doctor Who, Umbrella Academy, or even Quantum Leap? The best books to transport you across time and different worlds come in all sorts of genres: historical fiction, magic realism, speculative fiction, fantasy, science-fiction, romance, adventure, and more. These are the books that will travel with you, no matter the distance or time.
Before the Coffee Gets Cold by Toshikazu Kawaguchi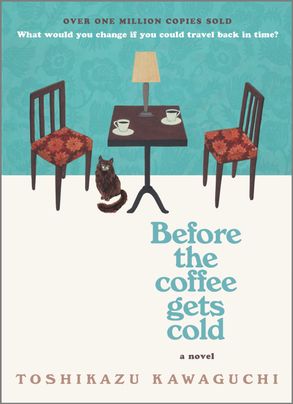 In a small back alley of Tokyo, there is a café that has been serving carefully brewed coffee for more than one hundred years. Local legend says that this shop offers something else besides coffee—the chance to travel back in time.
Over the course of one summer, four customers visit the café in the hopes of making that journey. But time travel isn't so simple, and there are rules that must be followed. Most important, the trip can last only as long as it takes for the coffee to get cold.
Available at:
Amazon | Barnes & Noble | Google Play | Kobo | Apple Books | Indiebound | Indigo | Audible | Goodreads
Chance of a Lifetime by Jude Deveraux & Tara Sheets
In one century she loved him madly, and in another she wants nothing to do with him

In 1844 Ireland, Liam O'Connor, a rogue and a thief, fell madly in love with a squire's daughter and unwittingly altered the future. Shy and naive Cora McLeod thought Liam was the answer to her prayers. But the angels disagreed and they've been waiting for the right moment in time to step in.
Now Liam finds himself reunited with his beloved Cora in Providence Falls, North Carolina. The angels have given Liam a task. He must make sure Cora falls in love with another man—the one she was supposed to marry before Liam interfered. But this Cora is very different from the innocent girl who fell for Liam in the past. She's a cop and has a confidence and independence he wasn't expecting. She doesn't remember Liam or their past lives, nor is she impressed with his attempts to guide her in any way.
Liam wants Cora for himself, but with his soul hanging in the balance, he must choose between a stolen moment in time or an eternity of damnation.
Available at:
Amazon | Barnes & Noble | Google Play | Kobo | Apple Books | Indiebound | Indigo | Goodreads
Here and Now and Then by Mike Chen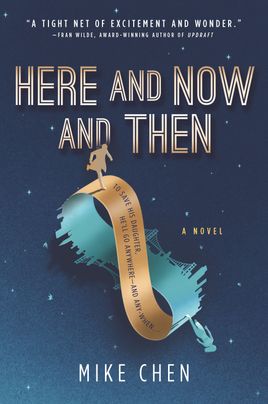 He'll go anywhere and any when to save his daughter

Kin Stewart is an everyday family man: working in IT, trying to keep the spark in his marriage, struggling to connect with his teenage daughter.
But his current life is a far cry from his previous career…as a time-traveling secret agent from over a century in the future.
Stranded in suburban San Francisco since the 1990s after a botched mission, Kin has kept his past hidden from everyone around him, until one afternoon, his "rescue" team arrives—eighteen years too late.
Their mission: return Kin to 2142, where he's been gone only weeks, not years, and where another family is waiting for him. A family he can't remember.
Torn between two lives, Kin's desperate efforts to stay connected to both will threaten to destroy the agency and even history itself. With his daughter's very existence at risk, he will have to take one final trip to save her—even if it means breaking all the rules of time travel in the process.
Available at:
Amazon | Barnes & Noble | Google Play | Kobo | Apple Books | Indiebound | Indigo | Audible | Goodreads
The Lost Book of Adana Moreau by Michael Zapata
In 1929 in New Orleans, a Dominican immigrant named Adana Moreau writes a science fiction novel. The novel earns rave reviews, and Adana begins a sequel. Then she falls gravely ill. Just before she dies, she destroys the only copy of the manuscript.
Decades later in Chicago, Saul Drower is cleaning out his dead grandfather's home when he discovers a mysterious manuscript written by none other than Adana Moreau. With the help of his friend Javier, Saul tracks down an address for Adana's son in New Orleans, but as Hurricane Katrina strikes they must head to the storm-ravaged city for answers.
What results is a brilliantly layered masterpiece—an ode to home, storytelling and the possibility of parallel worlds.
Available at:
Amazon | Barnes & Noble | Google Play | Kobo | Apple Books | Indiebound | Indigo | Audible | Goodreads
Lady Sunshine by Amy Mason Doan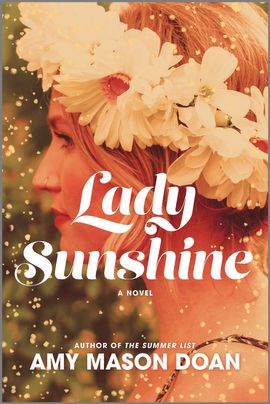 For Jackie Pierce, everything changed the summer of 1979, when she spent three months of infinite freedom at her bohemian uncle's sprawling estate on the California coast. As musicians, artists, and free spirits gathered at The Sandcastle for the season in pursuit of inspiration and communal living, Jackie and her cousin Willa fell into a fast friendship, testing their limits along the rocky beach and in the wild woods… until the summer abruptly ended in tragedy, and Willa silently slipped away into the night.
Twenty years later, Jackie unexpectedly inherits The Sandcastle and returns to the iconic estate for a short visit to ready it for sale. But she reluctantly extends her stay when she learns that, before her death, her estranged aunt had promised an up-and-coming producer he could record a tribute album to her late uncle at the property's studio. As her musical guests bring the place to life again with their sun-drenched beach days and late-night bonfires, Jackie begins to notice startling parallels to that summer long ago. And when a piece of the past resurfaces and sparks new questions about Willa's disappearance, Jackie must discover if the dark secret she's kept ever since is even the truth at all.
Available June 29, 2021 at:
Amazon | Barnes & Noble | Google Play | Kobo | Apple Books | Indiebound | Indigo | Audible | Goodreads
The Midnight Library by Matt Haig
Between life and death there is a library.
When Nora Seed finds herself in the Midnight Library, she has a chance to make things right. Up until now, her life has been full of misery and regret. She feels she has let everyone down, including herself. But things are about to change.
The books in the Midnight Library enable Nora to live as if she had done things differently. With the help of an old friend, she can now undo every one of her regrets as she tries to work out her perfect life. But things aren't always what she imagined they'd be, and soon her choices place the library and herself in extreme danger.
Before time runs out, she must answer the ultimate question: what is the best way to live?
Available at:
Amazon | Barnes & Noble | Google Play | Kobo | Apple Books | Indiebound | Indigo | Audible | Goodreads
The Forgotten Sister by Nicola Cornick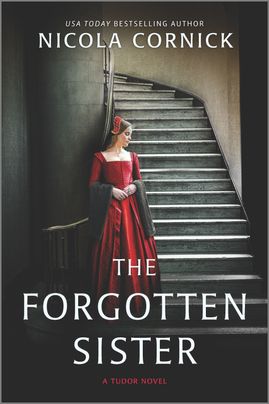 1560: Amy Robsart is trapped in a loveless marriage to Robert Dudley, a member of the court of Queen Elizabeth I. Surrounded by enemies and with nowhere left to turn, Amy hatches a desperate scheme to escape—one with devastating consequences that will echo through the centuries…
Present Day: When Lizzie Kingdom is forced to withdraw from the public eye in a blaze of scandal, it seems her life is over. But she's about to encounter a young man, Johnny Robsart, whose fate will interlace with hers in the most unexpected of ways. For Johnny is certain that Lizzie is linked to a terrible secret dating back to Tudor times. If Lizzie is brave enough to go in search of the truth, then what she discovers will change the course of their lives forever.
Available at:
Amazon | Barnes & Noble | Google Play | Kobo | Apple Books | Indiebound | Indigo | Audible | Goodreads
Find Me in Havana by Serena Burdick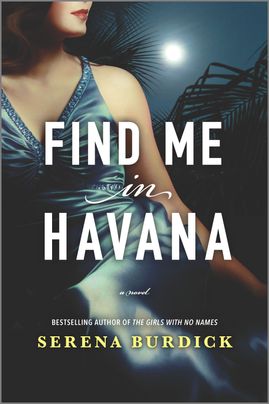 Cuba, 1936: When Estelita Rodriguez sings in a hazy Havana nightclub for the very first time, she is nine years old. From then on, that spotlight of adoration—from Havana to New York's Copacabana and then Hollywood—becomes the one true accomplishment no one can take from her. Not the 1933 Cuban Revolution that drove her family into poverty. Not the revolving door of husbands or the fickle world of film.
Thirty years later, her young adult daughter, Nina, is blindsided by her mother's mysterious death. Seeking answers, the grieving Nina navigates the troubling, opulent memories of their life together and discovers how much Estelita sacrificed to live the American dream on her own terms.
Based on true events and exclusive interviews with Nina Lopez, Estelita's daughter, Find Me in Havana weaves two unforgettable voices into one extraordinary story that explores the unbreakable bond between mother and child, and the ever-changing landscape of self-discovery.
Available at:
Amazon | Barnes & Noble | Google Play | Kobo | Apple Books | Indiebound | Indigo | Audible | Goodreads
The Lost Apothecary by Sarah Penner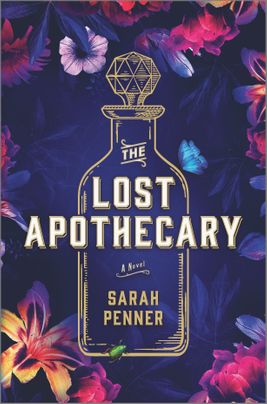 Hidden in the depths of eighteenth-century London, a secret apothecary shop caters to an unusual kind of clientele. Women across the city whisper of a mysterious figure named Nella who sells well-disguised poisons to use against the oppressive men in their lives. But the apothecary's fate is jeopardized when her newest patron, a precocious twelve-year-old, makes a fatal mistake, sparking a string of consequences that echo through the centuries.
Meanwhile in present-day London, aspiring historian Caroline Parcewell spends her tenth wedding anniversary alone, running from her own demons. When she stumbles upon a clue to the unsolved apothecary murders that haunted London two hundred years ago, her life collides with the apothecary's in a stunning twist of fate—and not everyone will survive.
With crackling suspense, unforgettable characters and searing insight, The Lost Apothecary is a subversive and intoxicating debut novel of secrets, vengeance and the remarkable ways women can save each other despite the barrier of time.
Available March 2, 2021 at:
Amazon | Barnes & Noble | Google Play | Kobo | Apple Books | Indiebound | Indigo | Audible | Goodreads
This is How You Lose the Time War by Amal El-Mohtar & Max Gladstone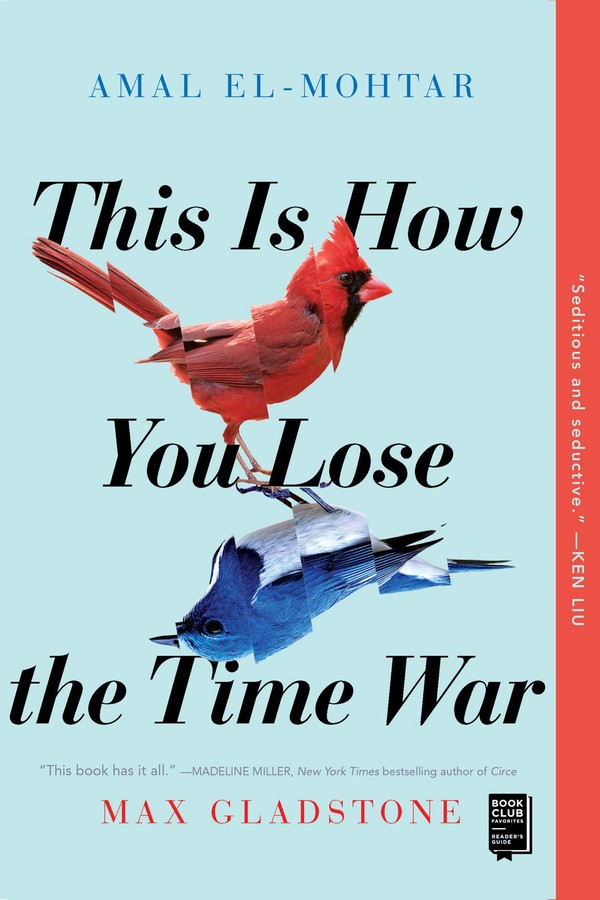 Among the ashes of a dying world, an agent of the Commandment finds a letter. It reads: Burn before reading.
Thus begins an unlikely correspondence between two rival agents hellbent on securing the best possible future for their warring factions. Now, what began as a taunt, a battlefield boast, becomes something more. Something epic. Something romantic. Something that could change the past and the future.
Except the discovery of their bond would mean the death of each of them. There's still a war going on, after all. And someone has to win. That's how war works, right?
Cowritten by two beloved and award-winning sci-fi writers, This Is How You Lose the Time War is an epic love story spanning time and space.
Available at:
Amazon | Barnes & Noble | Google Play | Kobo | Apple Books | Indiebound | Indigo | Audible | Goodreads
When and where do you want to be transported to?