If you are lucky enough to get to spend a few days at a cottage this summer, I hope that it rains for one of those days. Because a rainy day at the cottage is not a curse—it's a gift, where all talk of activity halts and the most pressing needs of the cottage dwellers become securing a comfy seat, a snack and a good book to read to the backdrop of the rain falling outside the open windows.
But a rainy-day cottage read can't be just any book—there is a certain amount of strategy involved. You'll want a book that is just the right length to read in one stormy sitting (or at least to be able to complete during the quiet moments of your cottage stay), and it must be utterly engaging. You'll want a book that is both enhanced by your surroundings and enchanting enough to whisk you away for a bit.
Seasoned cottage owners usually have a collection of tried-and-true rainy-day reads already stocked on their cabin shelves, but it never hurts to pack one or two of your own—and if you want to be a great guest, leave your book on the shelf for somebody else to enjoy on the next rainy day.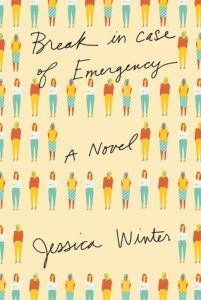 Break in Case of Emergency: A Novel by Jessica Winter
Jen is trying to be a good person while growing her career, which right now consists of helping to run a disorganized nonprofit spearheaded by a bombastic celebrity. Compared to her friends, Jen's life is running pretty far behind—but how far can she let things go before she finally figures out what she has to do?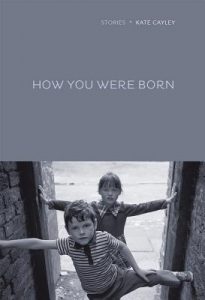 How You Were Born by Kate Cayley
Short stories are absolutely perfect for the cottage, and this collection is moody, creative and poignant. From siblings who look for mystery and intrigue through the window of a neighbor's house to a young girl who develops a crush on a traveling circus acrobat, Cayley weaves the fantastic with the domestic into a lush, evocative tapestry.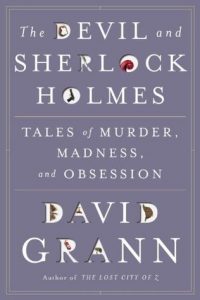 The Devil and Sherlock Holmes by David Grann
From one of the premier authors of narrative nonfiction comes this fascinating collection of stories of murder, madness and mania in modern history. Tales of the race to replace New York's water tunnels before collapse, the compulsive drive and mysterious death of the world's foremost Sherlock Holmes expert, and other tales of oddity and obsession will help while away many rainy hours.
When Maggie's life in Denver implodes, she goes back to her small hometown to catch her breath and rebuild her relationship with her estranged father, Sully. But when Sully becomes ill, Maggie must rely on herself and the help of her father's handyman to keep things running while they each work through their own sense of loss, loneliness and healing.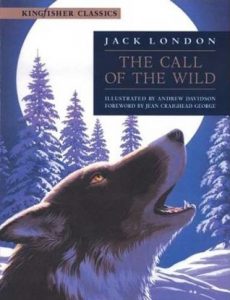 The Call of the Wild by Jack London
This classic 1903 story of a pack of sled dogs laboring in the Yukon during the gold rush is a rainy-day cottage must-read. Told from the point of view of Buck, a dog kidnapped from his home and sold to prospectors, London's novella was based on his own experiences with the greed, cruelty and desperation he witnessed in the harsh northern wilderness.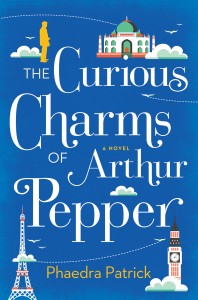 The Curious Charms of Arthur Pepper by Phaedra Patrick
When Arthur Pepper's wife dies, he finds a bracelet full of little charms that he has never seen before. Inspired by a desire to uncover what the charms represented to his late wife, Arthur embarks on a journey of discovery—of the life his beloved Miriam led before him, and of what life still holds for Arthur without her.
Two couples meet for dinner at a nice restaurant in Amsterdam, but the conversation that must take place across the table belies all that the meeting seems to be. For each couple has a son that was part of an unspeakable act, and as the dinner goes on, each parent must decide how they will handle their child's culpability and secrets, as well as their own.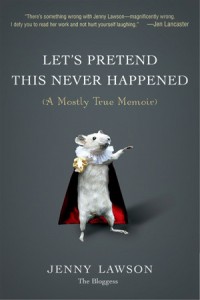 Let's Pretend This Never Happened by Jenny Lawson
You know what's great for rainy days? Laughter. And this mostly true memoir by the author known online as The Bloggess delivers laughs in spades. From her strange childhood in rural Texas to her domestic follies as a wife and mother, Lawson's tales are absurd, awkward, sometimes cringeworthy and always full of hilarious humanity.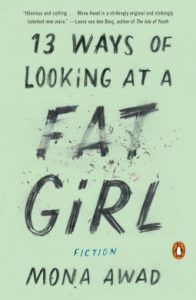 13 Ways of Looking at a Fat Girl by Mona Awad
As a girl, Lizzie felt she was missing out on the life her friends were living due to her weight, so with punishing drive she works towards thinness and, she hopes, happiness. But as a grown woman, Lizzie has a difficult time reconciling the life she has with the weight she's lost. Where is the life she felt she was promised? Why haven't things changed?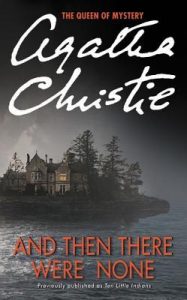 And Then There Were None by Agatha Christie
A good mystery is a must for the cottage, so why not go back to the OG of I-didn't-see-that-coming twists, Agatha Christie? The fact that this short thriller takes place on a remote island where the 10 invited guests disappear one by one only makes it more fitting for a rainy day in the woods.
Which book will you be bringing with you? Let us know in the comments below!