A book cover is a calling card, a promise and a wrapper you don't ever want to tear off. At best, like the ten covers presented here, they are evocative, original and beautiful, offering a tantalizing glimpse of what to expect inside, matching their story in tone, mood and style.
Many of these novels are bestsellers, and at least some of the credit for their success must be given to the engaging covers that potential readers are greeted with. We may say that we shouldn't judge a book by its cover, but you also know what we say about first impressions.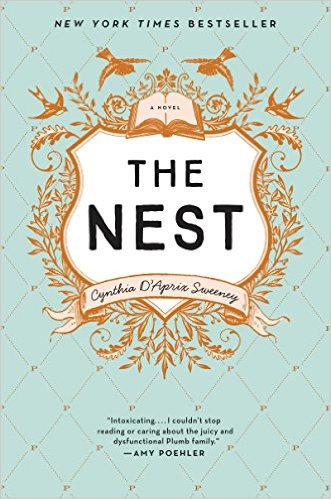 The Nest by Cynthia D'Aprix Sweeney
Cover Design: Sara Wood and Allison Saltzman
A quilt, a crest and a flock of birds looking to land—they all point to a delicious domestic drama just waiting to be discovered inside.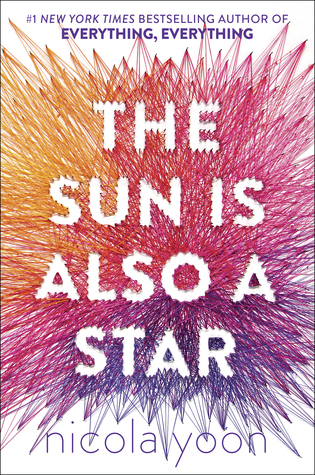 The Sun Is Also a Star by Nicola Yoon
Cover design: Elaine C. Domasco
Art: Dominique Falla
A bright, bold love story deserves a bright, bold cover—one that suggests the drama will radiate, shine and weave all the individual chaotic strands into something cosmically tender and beautiful.
Cover design: Joanna Thomson
There's a lot going on below the surface in this design and in this story. Nighttime hides a multitude of secrets, and magical gold wishes sway from the trees and anchor the title like roots.
Cover design: Peter Mendelsund
Suggesting warmth, a journey and parallel narratives, this inspiring cover invites readers to discover distant shores and also the familiar. Mendelsund is also responsible for another very striking 2016 cover: Emma Cline's The Girls.
Cover design: Christopher Brand
Covers that rely mainly on typography and still stop you in your tracks are something special, like this example from designer Christopher Brand. The fractured words set upon a bloodred background are all you need to know that whatever is inside will be thrilling.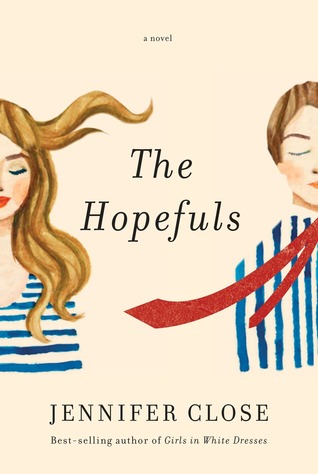 The Hopefuls by Jennifer Close
Cover design: Kelly Blair
Art: Kristine Brookshire
Watercolors are wistful by their very nature, an impression of something, but with softer edges and blurred lines—something hopeful, like the near connection of two people headed toward each other.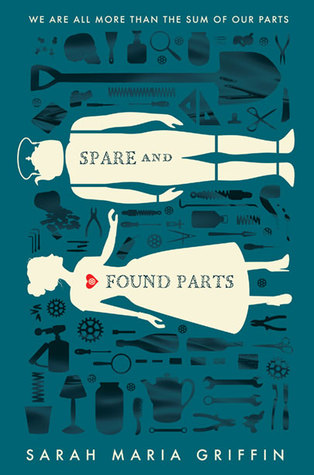 Spare and Found Parts by Sarah Maria Griffin
Cover design: Will Staehle and Paul Zakeris
Contrasts will always garner attention: light and dark, empty and full, human and machine. This cover, like the popular and beautiful book, encompasses all of those things with quiet, compelling cohesion.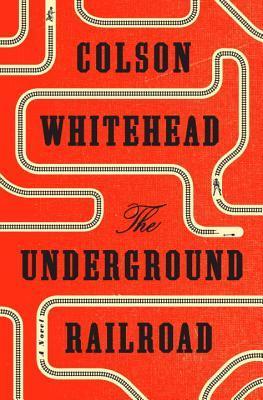 The Underground Railroad by Colson Whitehead
Cover design: Oliver Munday
A maze, a path, a map, a network. Munday's cover gives away just enough to entice readers to see what the path really is, and more importantly, where it will lead.
.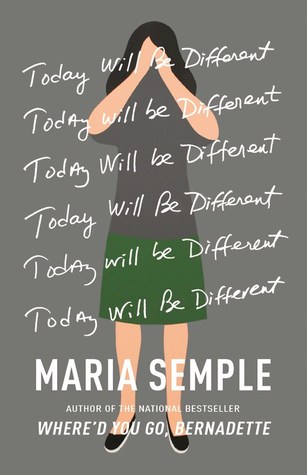 Today Will Be Different by Maria Semple
Cover design: Kelly Blair
Art: Geoff McFetridge
Have you ever written a line over and over again in a diary or on a chalkboard? Was it a punishment or a mantra? Semple's characters are never simple, and this cover hints at the complexity—and relatability—that awaits.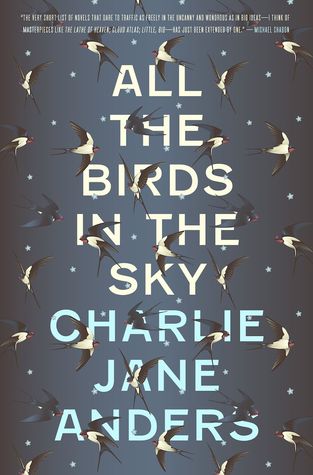 All the Birds in the Sky by Charlie Jane Anders
Cover design: Will Staehle
In naval lore, one swallow represents 500 miles traveled at sea. If the world as we know it does end, how far will you have to travel to find new hope, new love and a new home?
Have you judged a book by its cover lately? Which covers have stopped you in your tracks? Let us know in the comments!