We're officially into the Christmas season and for me that means 24/7 Christmas spirit, Christmas music, Christmas sweaters, Christmas everything. While I can't personally relate, for some people it can all be a little overwhelming. Whether you're an outright Scrooge or just someone who could use a break from decking the hall, here are 10 suspenseful reads that are the complete opposite of White Christmas and a little more suited for The Nightmare Before Christmas lovers.
When Esther Vaughan disappears without a trace from her apartment in Chicago, all that is found is a letter addressed to the mysterious My Dearest. Esther's roommate, Quinn Collins, is left wondering if she really knew Esther at all and what could have happened to her. Meanwhile in Michigan, 18-year-old Alex Gallo is drawn to a mysterious woman who frequents the restaurant he works at. How are the two stories connected and what happened to Esther?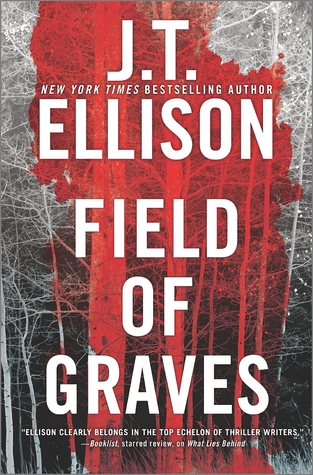 Field of Graves by J.T. Ellison
A prequel to J.T. Ellison's Lieutenant Taylor Jackson series, Field of Graves follows the characters readers have come to love as they try to hunt down a serial killer who is trying to create his own apocalypse. Fans of the series will enjoy new insight into the characters they know, but this is also a good place to start for new readers.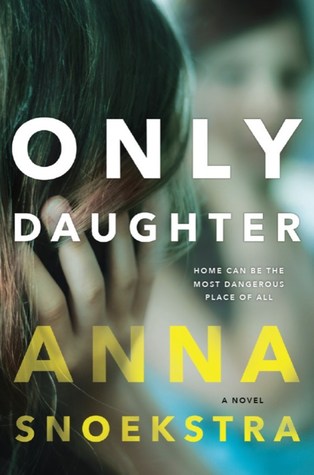 Only Daughter by Anna Snoekstra
In 2003 sixteen-year-old Rebecca Winter disappeared on her way to work at McDonalds. In 2013 she is replaced by a woman who looks remarkably like her. Running from her past, she begins living Bec's life; sleeping in her bed, spending time with her family and friends. The imposter may be able to fool those in Bec's life, but there's one person who knows the truth: Bec's murderer.
Stalked by Elizabeth Heiter
When seventeen-year-old Haley Cooke disappears from her high school, all that's left behind is a note with a startling message on it: If you're reading this, I'm already dead. FBI profiler Evelyn Baine needs to find Haley before it's too late. While Haley's life seemed perfect, as Evelyn delves deeper into the case she finds that Haley was surrounded by people with secrets. Secrets that may have gotten Haley killed.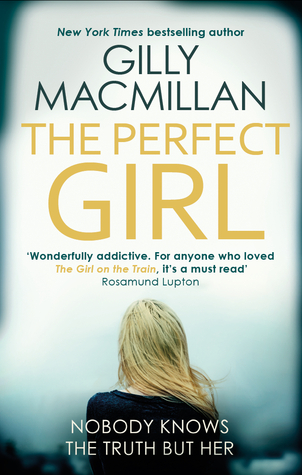 The Perfect Girl by Gilly Macmillan
Zoe is a child genius known for her aptitude at the piano. But years ago Zoe was involved in the deaths of three teenagers at the prestigious school she attended on scholarship. After serving eighteen months in jail Zoe is appearing in a comeback piano recital to mark her return in a community where no one knows her or what happened in her past. But before the night is over, Zoe's mother is dead. Who killed her and what happened with Zoe all those years ago?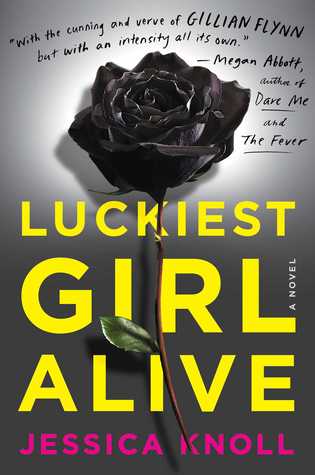 Luckiest Girl Alive by Jessica Knoll
Ani FaNelli seems to have it all: amazing job, boyfriend, clothes and all-around perfect life. But her past is full of secrets and behind her harsh facade is a painful history she can never truly escape. It's difficult to delve further into the plot without giving things away, but this book is dark, gripping and will stay with you.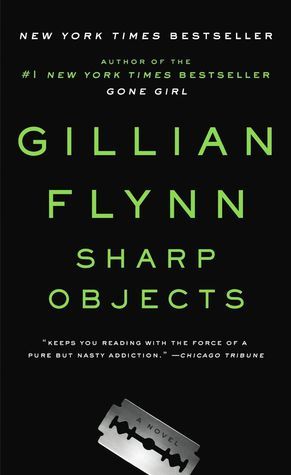 Sharp Objects by Gillian Flynn
After a stay in a psychiatric hospital, reporter Camille Preaker is assigned to her hometown to cover the murder of two young girls. Staying with her estranged mother and half sister, Camille begins to suspect the truth of what happened to the girls may be entwined with her own past.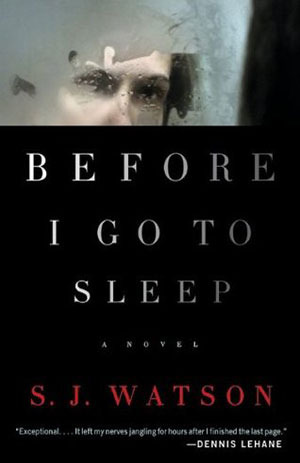 Before I Go To Sleep by S. J. Watson
Every time she goes to sleep, Christine's mind is wiped clean. She forgets everything about herself and her life. She wakes up in the body of a 47-year-old, expecting to be in her early 20s. The only thing she has to recall her life is her diary and the help of her husband, Ben. But what if the person she relies on to remember her past is keeping things from her?
Clara Lawson's home is invaded by armed men and she is separated from her family. Her husband's last words to her are for her to say nothing. The men and women who question her refer to her as Diana and accuse her husband of unspeakable crimes.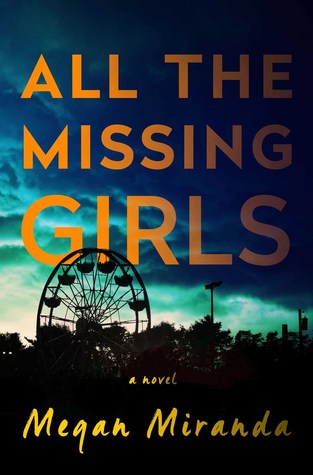 All the Missing Girls by Megan Miranda
When two young women are kidnapped 10 years apart, Nicolette Farrell tries to unravel the truth. The first was Corinne, her best friend, and the second was Annaleise, a younger neighbor of Nic's who served as the alibi for her and her friends when Corinne went missing.
Jason Dressen is kidnapped and knocked unconscious, only to wake up in a completely different life. He has a different wife, no son and is no longer a college physics professor, but someone who discovered something impossible. But which life is real? And can he go back to the other life, if it was ever real at all?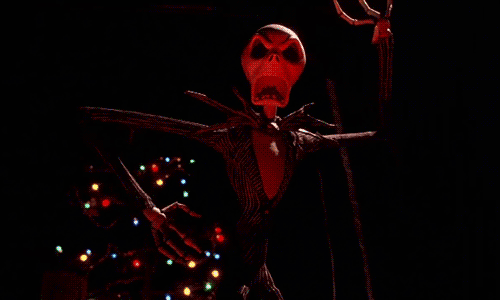 What do you read around Christmastime? Let us know in the comments below!