New year, new books! This year we're making resolutions that we'll actually stick to and creating an attainable TBR. If January is any indication of how great 2021 will be for books, we're pretty excited. Coming in hot we have Find Me in Havana, a fictionalized account of the life of Cuban actress, Estelita Rodriguez, written by the fabulous Serena Burdick (of The Girls with No Names fame). One of the Good Ones by sister-duo Maika and Maritza Moulite is also sure to be one of the best books of the year. We're excited to see what this year has in store for us! Happy Reading!
One of the Good Ones by Maika Moulite and Maritza Moulite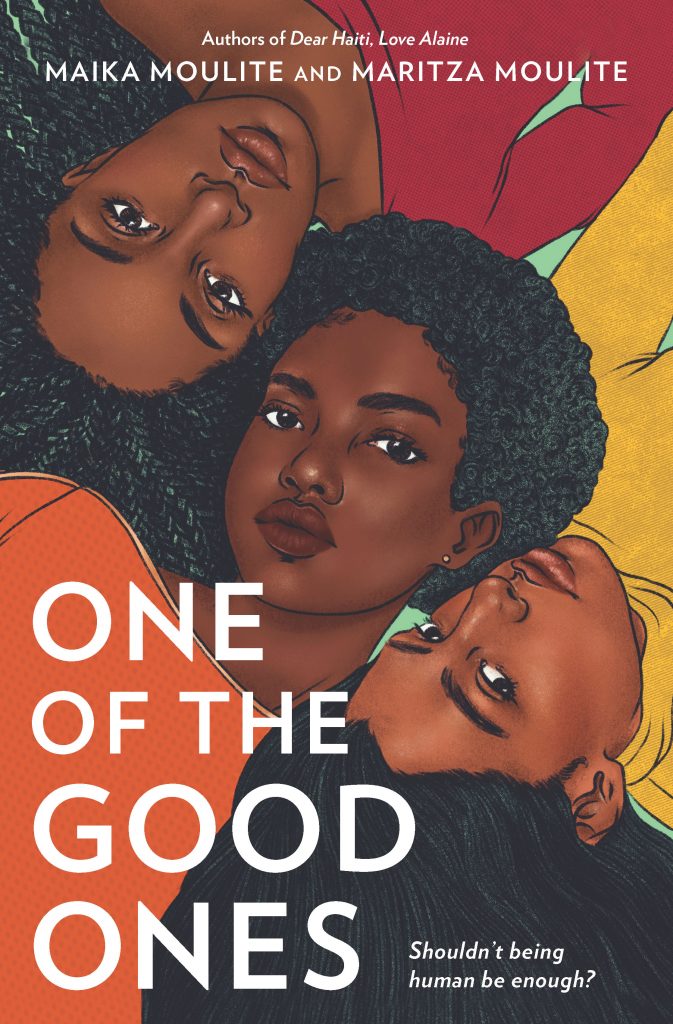 A shockingly powerful exploration of the lasting impact of prejudice and the indomitable spirit of sisterhood that will have readers questioning what it truly means to be an ally, from sister-writer duo Maika Moulite and Maritza Moulite, authors of Dear Haiti, Love Alaine.
ISN'T BEING HUMAN ENOUGH?
When teen social activist and history buff Kezi Smith is killed under mysterious circumstances after attending a social justice rally, her devastated sister Happi and their family are left reeling in the aftermath. As Kezi becomes another immortalized victim in the fight against police brutality, Happi begins to question the idealized way her sister is remembered. Perfect. Angelic.
One of the good ones.
Even as the phrase rings wrong in her mind—why are only certain people deemed worthy to be missed?—Happi and her sister Genny embark on a journey to honor Kezi in their own way, using an heirloom copy of The Negro Motorist Green Book as their guide. But there's a twist to Kezi's story that no one could've ever expected—one that will change everything all over again.
Available January 5:
Amazon | Barnes & Noble | Google Play | Kobo | Apple Books | Indiebound | Indigo | Audible | Goodreads
Neighbors by Danielle Steel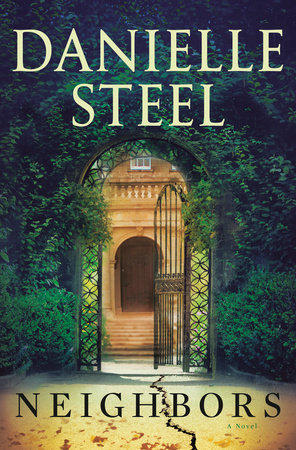 In Danielle Steel's gripping new novel, a reclusive woman opens up her home to her neighbors in the wake of a devastating earthquake, setting off events that reveal secrets, break relationships apart, and bring strangers together to forge powerful new bonds.

Meredith White was one of Hollywood's most recognizable faces. But a personal tragedy cut her acting career short and alienated her from her family. For the last fifteen years, Meredith has been living alone in San Francisco with two trusted caretakers. Then, on a muggy late summer day, a massive earthquake strikes Northern California, plunging the Bay Area into chaos. Without a moment's hesitation, Meredith invites her stunned and shaken neighbors into her mostly undamaged home as the recovery begins.

These people did not even realize that movie star Meredith White was living on their street. Now, they are sharing her mansion, as well as their most closely kept secrets. Without the walls and privacy of their own homes, one by one, new relationships are forged. For every neighbor there is a story, from the doctor whose wife and children fear him, to the beautiful young woman dating a dishonorable man, to the aspiring writer caring for a famous blind musician.

In the heart of the crisis, Meredith finds herself venturing back into the world. And thanks to the suspicions and the dogged detective work of a disaster relief volunteer, a former military officer named Charles, a shocking truth about her own world is exposed. Suddenly Meredith sees her isolation, her estranged family, and even her acting career in a whole new light.

Filled with powerful human dramas, Neighbors is a penetrating look at how our world can be upended in a moment. In a novel of unforgettable characters and stunning twists, acts of love and courage become the most powerful forces of all.
Available January 5:
Amazon | Barnes & Noble | Google Play | Kobo | Apple Books | Indiebound | Indigo | Goodreads
The Wife Upstairs by Rachel Hawkins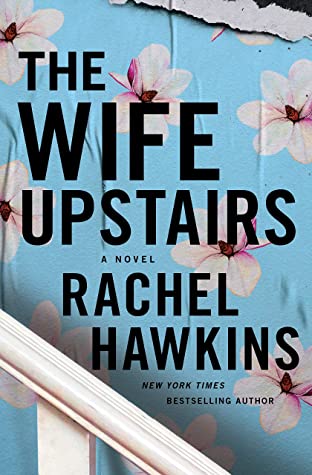 A delicious twist on a Gothic classic, Rachel Hawkins's The Wife Upstairs pairs Southern charm with atmospheric domestic suspense, perfect for fans of B.A. Paris and Megan Miranda.
Meet Jane. Newly arrived to Birmingham, Alabama, Jane is a broke dog-walker in Thornfield Estates––a gated community full of McMansions, shiny SUVs, and bored housewives. The kind of place where no one will notice if Jane lifts the discarded tchotchkes and jewelry off the side tables of her well-heeled clients. Where no one will think to ask if Jane is her real name.
But her luck changes when she meets Eddie Rochester. Recently widowed, Eddie is Thornfield Estates' most mysterious resident. His wife, Bea, drowned in a boating accident with her best friend, their bodies lost to the deep. Jane can't help but see an opportunity in Eddie––not only is he rich, brooding, and handsome, he could also offer her the kind of protection she's always yearned for.
Yet as Jane and Eddie fall for each other, Jane is increasingly haunted by the legend of Bea, an ambitious beauty with a rags-to-riches origin story, who launched a wildly successful southern lifestyle brand. How can she, plain Jane, ever measure up? And can she win Eddie's heart before her past––or his––catches up to her?
With delicious suspense, incisive wit, and a fresh, feminist sensibility, The Wife Upstairs flips the script on a timeless tale of forbidden romance, ill-advised attraction, and a wife who just won't stay buried. In this vivid reimagining of one of literature's most twisted love triangles, which Mrs. Rochester will get her happy ending?
Available January 5:
Amazon | Barnes & Noble | Google Play | Kobo | Apple Books | Indiebound | Indigo | Audible | Goodreads
Find Me in Havana by Serena Burdick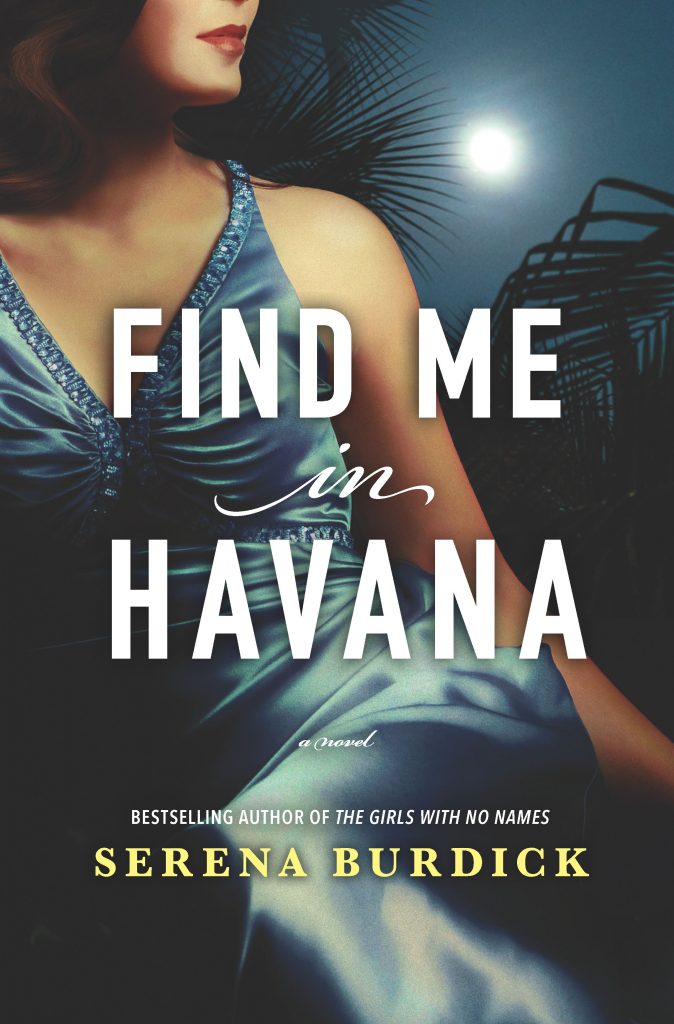 A novel based on the dazzling story of one of Hollywood's most celebrated Hispanic actresses and her daughter's search for closure.

Cuba, 1936: When Estelita Rodriguez sings in a hazy Havana nightclub for the very first time, she is nine years old. From then on, that spotlight of adoration—from Havana to New York's Copacabana and then Hollywood—becomes the one true accomplishment no one can take from her. Not the 1933 Cuban Revolution that drove her family into poverty. Not the revolving door of husbands or the fickle world of film.
Thirty years later, her young adult daughter, Nina, is blindsided by her mother's mysterious death. Seeking answers, the grieving Nina navigates the troubling, opulent memories of their life together and discovers how much Estelita sacrificed to live the American dream on her own terms.
Based on true events and exclusive interviews with Nina Lopez, Estelita's daughter, Find Me in Havana weaves two unforgettable voices into one extraordinary story that explores the unbreakable bond between mother and child, and the ever-changing landscape of self-discovery.
Available January 12:
Amazon | Barnes & Noble | Google Play | Kobo | Apple Books | Indiebound | Indigo | Audible | Goodreads
The Children's Blizzard by Melanie Benjamin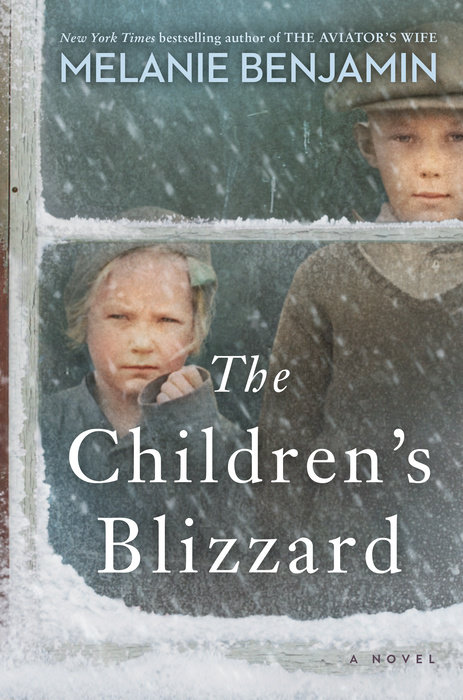 From the New York Times bestselling author of The Aviator's Wife comes a story of courage on the prairie, inspired by the devastating storm that struck the Great Plains in 1888, threatening the lives of hundreds of immigrant homesteaders, especially schoolchildren.

The morning of January 12, 1888, was unusually mild, following a punishing cold spell. It was warm enough for the homesteaders of the Dakota Territory to venture out again, and for their children to return to school without their heavy coats—leaving them unprepared when disaster struck. At the hour when most prairie schools were letting out for the day, a terrifying, fast-moving blizzard blew in without warning. Schoolteachers as young as sixteen were suddenly faced with life and death decisions: Keep the children inside, to risk freezing to death when fuel ran out, or send them home, praying they wouldn't get lost in the storm?

Based on actual oral histories of survivors, this gripping novel follows the stories of Raina and Gerda Olsen, two sisters, both schoolteachers—one becomes a hero of the storm and the other finds herself ostracized in the aftermath. It's also the story of Anette Pedersen, a servant girl whose miraculous survival serves as a turning point in her life and touches the heart of Gavin Woodson, a newspaperman seeking redemption. It was Woodson and others like him who wrote the embellished news stories that lured northern European immigrants across the sea to settle a pitiless land. Boosters needed them to settle territories into states, and they didn't care what lies they told these families to get them there—or whose land it originally was.

At its heart, this is a story of courage, of children forced to grow up too soon, tied to the land because of their parents' choices. It is a story of love taking root in the hard prairie ground, and of families being torn asunder by a ferocious storm that is little remembered today—because so many of its victims were immigrants to this country.
Available January 12:
Amazon | Barnes & Noble | Google Play | Kobo | Apple Books | Indiebound | Indigo | Audible | Goodreads
Dead To Her by Sarah Pinborough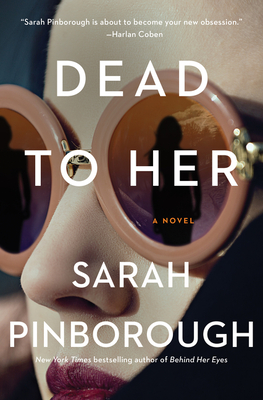 "'Big Little Lies' meets 'Rebecca' in Sarah Pinborough's 'Dead to Her,' a saucy novel about insecure second wives dragged down by secrets [and] jealousies…" —Washington Post
For fans of Liane Moriarty, Liv Constantine and Lisa Jewell, a twisty psychological thriller about a savvy second wife who will do almost anything to come out on top from the New York Times bestselling author of Behind Her Eyes.
Marriage can be murder…
SOMETHING OLD
Marcie's affair with Jason Maddox catapulted her into the world of the elite.
Old money, old ties, old secrets. Marcie may have married into this world—
but she'll never be part of it.
SOMETHING NEW
Then Jason's boss brings back a new wife from his trip to London.
Young, attractive, reckless—nobody can take their eyes off Keisha.
Including Marcie's husband.
SOMETHING YOU CAN NEVER, EVER UNDO…
Some people would kill for the life Marcie has—what will she do to keep it?
Available January 12:
Amazon | Barnes & Noble | Google Play | Kobo | Apple Books | Indiebound | Indigo | Audible | Goodreads
What Could Be Saved by Liese O'Halloran Schwarz
An enthralling, redemptive novel set in Bangkok in 1972 and Washington, DC, in 2019 about an expatriate child who goes missing, whose family is contacted decades later by a man claiming to be the vanished boy.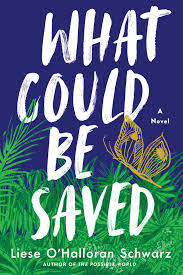 Washington, DC, 2019: Laura Preston is a reclusive artist at odds with her older sister Bea as their elegant, formidable mother slowly slides into dementia. When a stranger contacts Laura claiming to be her brother who disappeared forty years earlier when the family lived in Bangkok, Laura ignores Bea's warnings of a scam and flies to Thailand to see if it can be true. But meeting him in person leads to more questions than answers.
Bangkok, 1972: Genevieve and Robert Preston live in a beautiful house behind a high wall, raising their three children with the help of a cadre of servants. In these exotic surroundings, Genevieve strives to create a semblance of the life they would have had at home in the US—ballet and riding classes for the children, impeccable dinner parties, a meticulously kept home. But in truth, Robert works for American intelligence, Genevieve finds herself drawn into a passionate affair with her husband's boss, and their serene household is vulnerable to unseen dangers in a rapidly changing world and a country they don't really understand.
Alternating between past and present as all of the secrets are revealed, What Could Be Saved is an unforgettable novel about a family shattered by loss and betrayal, and the beauty that can exist even in the midst of brokenness.
Available January 12:
Amazon | Barnes & Noble | Google Play | Kobo | Apple Books | Indiebound | Indigo | Audible | Goodreads
The Bravest Voices by Ida Cook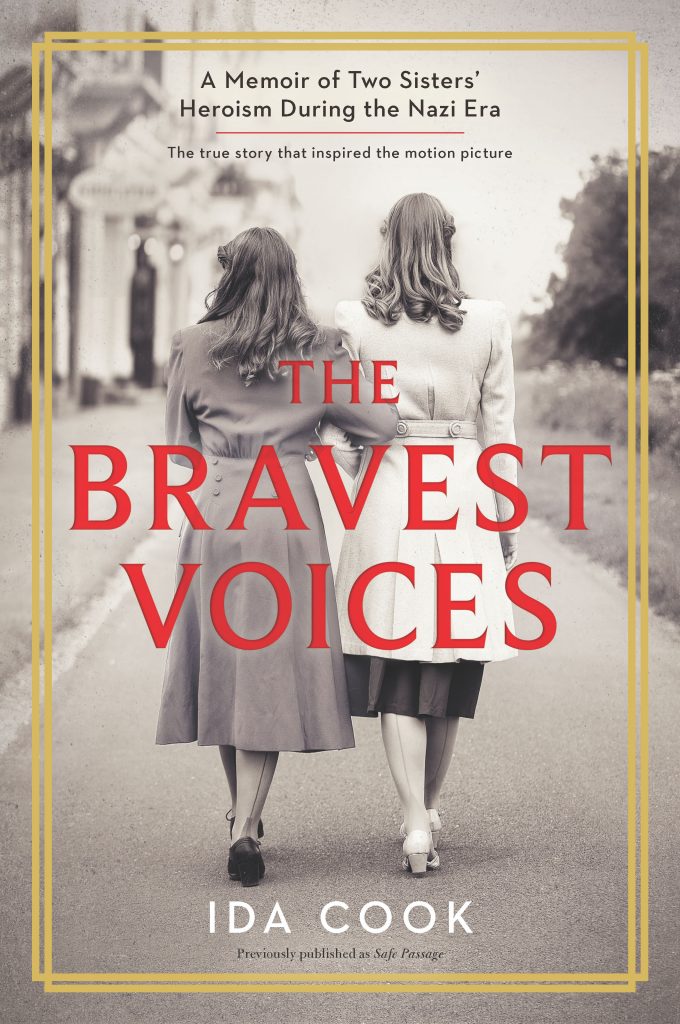 This timeless memoir documents two sisters' bravery leading up to WWII—a singular historical account that shines a light on one of humanity's darkest hours.
Ida and Louise Cook are two ordinary Englishwomen, seemingly destined never to stray from their quiet London suburb and comfortable jobs—Ida as a budding romance novelist and Louise as a civil service typist. But in 1923, a chance hearing of an aria from Madame Butterfly sparked a passion for opera in the sisters that led to the formation of friendships with some of Europe's leading singers and their network, many of them Jewish. As the Nazis rose to power, Ida and Louise began working with the opera world's insiders to save members of the community from persecution and death. Through ingenuity, thrift and bottomless goodwill, the sisters eluded the suspicion of the Nazis and helped secure safe passage for dozens of refugees. No one would have predicted such daring lives for Ida and Louise Cook—but that underestimation is exactly how they were able to save lives.
First published in 1950, Ida's memoir of the adventures she and Louise shared remains as fresh, vital and entertaining as the woman who wrote it, and is a moving testament to the extraordinary acts of courage by two everyday heroes.
Available January 19:
Amazon | Barnes & Noble | Google Play | Kobo | Apple Books | Indiebound | Indigo | Audible | Goodreads
Before She Disappeared by Lisa Gardner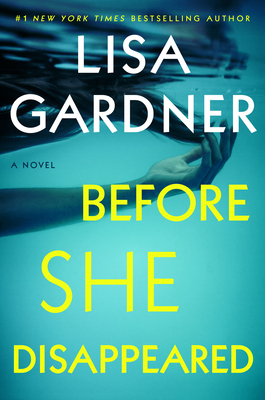 From #1 New York Times bestselling author Lisa Gardner, a propulsive thriller featuring an ordinary woman who will stop at nothing to find the missing people that the rest of the world has forgotten

Frankie Elkin is an average middle-aged woman, a recovering alcoholic with more regrets than belongings. But she spends her life doing what no one else will–searching for missing people the world has stopped looking for. When the police have given up, when the public no longer remembers, when the media has never paid attention, Frankie starts looking.

A new case brings her to Mattapan, a Boston neighborhood with a rough reputation. She is searching for Angelique Badeau, a Haitian teenager who vanished from her high school months earlier. Resistance from the Boston PD and the victim's wary family tells Frankie she's on her own–and she soon learns she's asking questions someone doesn't want answered. But Frankie will stop at nothing to discover the truth, even if it means the next person to go missing could be her.
Available January 19:
Amazon | Barnes & Noble | Google Play | Kobo | Apple Books | Indiebound | Indigo | Audible | Goodreads
The Divines by Ellie Eaton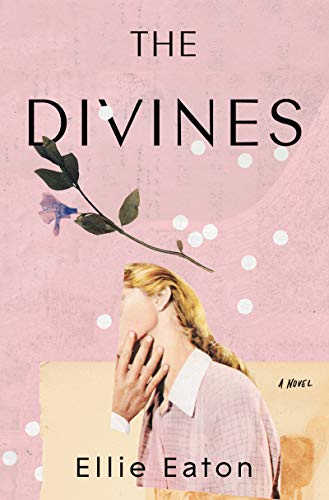 With the emotional power of Normal People and the reflective haze of The Girls,a compulsively readable literary debut set in a secluded boarding school, exploring the intoxicating, destructive relationships between teenage girls.
"The Divines is a cool, chilling and elegant novel." —Sarah Perry, internationally bestselling author of The Essex Serpent
"A scintillating coming-of-age story about the brutal bonds of female boarding school friendships, class prejudices, and the ways in which false memories can take the place of truth." —Susie Yang, author of White Ivy
Can we ever really escape our past?
The girls of St John the Divine, an elite English boarding school, were notorious for flipping their hair, harassing teachers, chasing boys, and chain-smoking cigarettes. They were fiercely loyal, sharp-tongued, and cuttingly humorous in the way that only teenage girls can be. For Josephine, now in her thirties, the years at St John were a lifetime ago. She hasn't spoken to another Divine in fifteen years, not since the day the school shuttered its doors in disgrace.
Yet now Josephine inexplicably finds herself returning to her old stomping grounds. The visit provokes blurry recollections of those doomed final weeks that rocked the community. Ruminating on the past, Josephine becomes obsessed with her teenage identity and the forgotten girls of her one-time orbit. With each memory that resurfaces, she circles closer to the violent secret at the heart of the school's scandal. But the more Josephine recalls, the further her life unravels, derailing not just her marriage and career, but her entire sense of self.
Moving between present-day Los Angeles and 1990s Britain, The Divines is a scorching examination of the power of adolescent sexuality, female identity, and the destructive class divide. Exposing the tension between the lives we lead as adults and the experiences that form us, Eaton probes us to consider how our memories as adults compel us to reexamine our pasts.
Available January 19:
Amazon | Barnes & Noble | Google Play | Kobo | Apple Books | Indiebound | Indigo | Audible | Goodreads
We Could Be Heroes by Mike Chen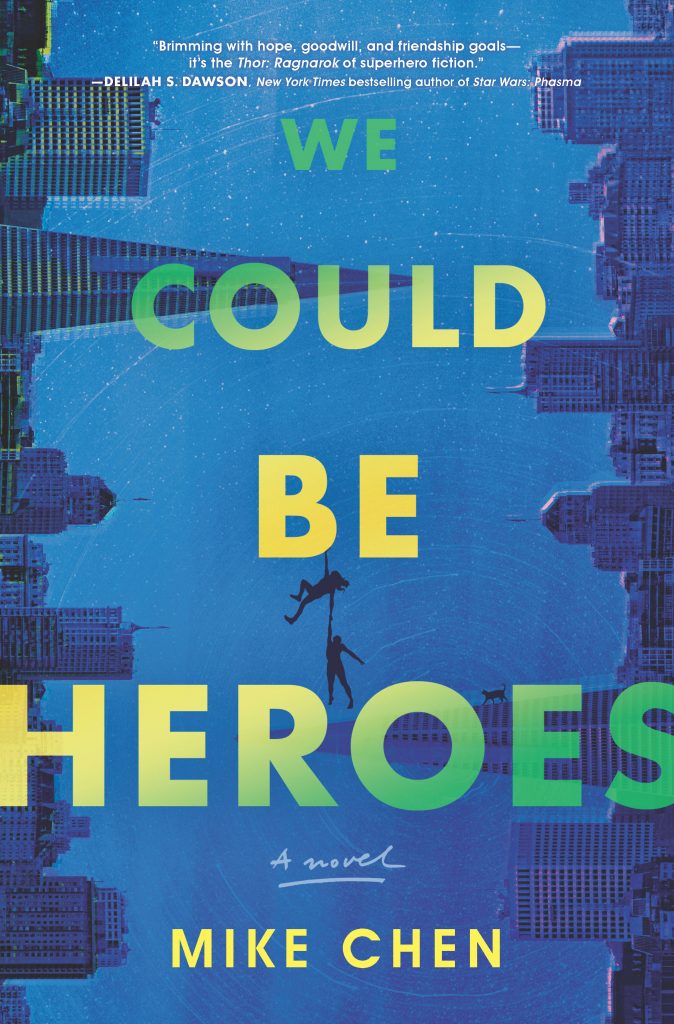 An extraordinary and emotional adventure about unlikely friends and the power of choosing who you want to be.
Jamie woke up in an empty apartment with no memory and only a few clues to his identity, but with the ability to read and erase other people's memories—a power he uses to hold up banks to buy coffee, cat food and books.
Zoe is also searching for her past, and using her abilities of speed and strength…to deliver fast food. And she'll occasionally put on a cool suit and beat up bad guys, if she feels like it.
When the archrivals meet in a memory-loss support group, they realize the only way to reveal their hidden pasts might be through each other. As they uncover an ongoing threat, suddenly much more is at stake than their fragile friendship. With countless people at risk, Zoe and Jamie will have to recognize that sometimes being a hero starts with trusting someone else—and yourself.
Available January 26:
Amazon | Barnes & Noble | Google Play | Kobo | Apple Books | Indiebound | Indigo | Audible | Goodreads
A Thousand Ships by Natalie Haynes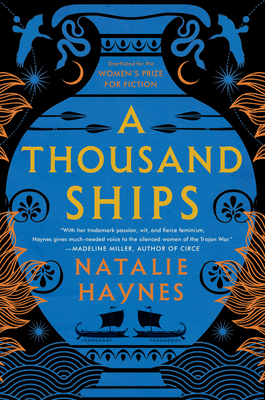 "With her trademark passion, wit, and fierce feminism, Natalie Haynes gives much-needed voice to the silenced women of the Trojan War."—Madeline Miller, author of Circe
Shortlisted for the Women's Prize for Fiction, a gorgeous retelling of the Trojan War from the perspectives of the many women involved in its causes and consequences—for fans of Madeline Miller.
This is the women's war, just as much as it is the men's. They have waited long enough for their turn . . .
This was never the story of one woman, or two. It was the story of them all . . .
In the middle of the night, a woman wakes to find her beloved city engulfed in flames. Ten seemingly endless years of conflict between the Greeks and the Trojans are over. Troy has fallen.
From the Trojan women whose fates now lie in the hands of the Greeks, to the Amazon princess who fought Achilles on their behalf, to Penelope awaiting the return of Odysseus, to the three goddesses whose feud started it all, these are the stories of the women whose lives, loves, and rivalries were forever altered by this long and tragic war.
A woman's epic, powerfully imbued with new life, A Thousand Ships puts the women, girls and goddesses at the center of the Western world's great tale ever told.
Available January 26:
Amazon | Barnes & Noble | Google Play | Kobo | Apple Books | Indiebound | Indigo | Audible | Goodreads
What are you looking forward to this month?