2016 is almost upon us! And if you're a true bookworm, you'll always be looking for inspiration to read more books. So ring in the new year with a New Year Book Challenge … BookClubbish style!
Save, print or pin the following checklist and mark off the books you read as you go along in 2016!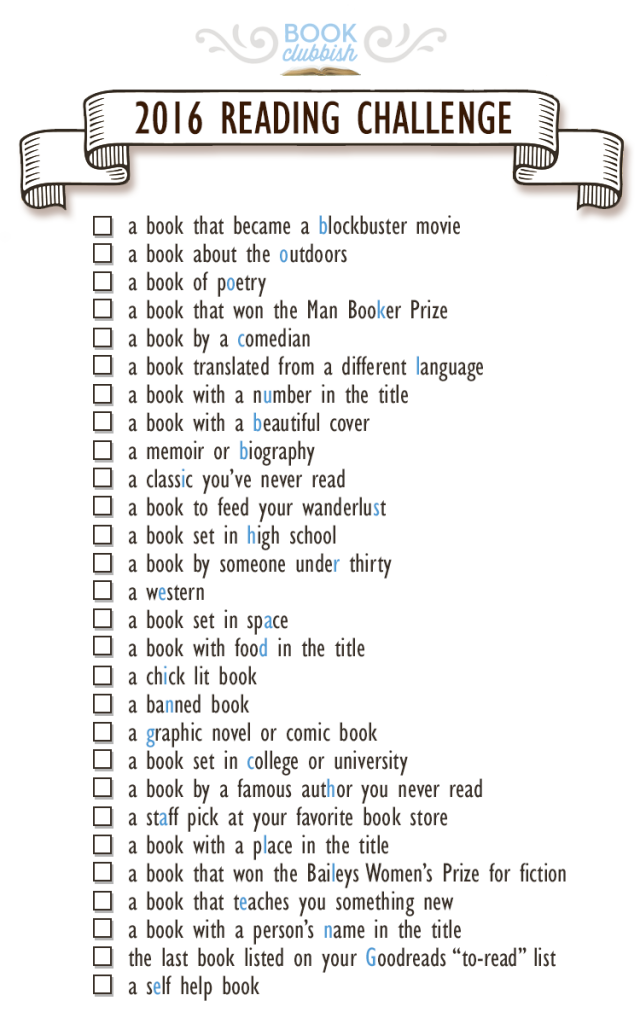 Get started with one of the books we love!