I love fantasy novels that tackle the big questions—novels that are not only timely and contemporary but have a way of commenting on and critiquing our world, making us see everyday life through an entirely different lens. Below, you will find a list of fantasy novels sure to ship you to another world that is very different, yet in many ways offers insight into the world we are experiencing now.
The second novel in the Menagerie series provides a timely and sophisticated discussion of the marginalization of the "other." SPECTACLE is set in a world where cryptids—creatures lurking just beneath their human veneers such as mermaids, minotaurs, griffins and kelpies—are sold into The Savage Spectacle, a private collection of "exotic wildlife." Specializing in ruthless cryptid cage matches, safari-style creature hunts and living party favors, the Spectacle's owner, Willem Vandekamp, caters to the forbidden fetishes of the wealthy and powerful. At the Spectacle, any wish can be granted—for the right price.
The Menagerie trilogy provides a timely and important discussion on the line between human and monster, compassion and cruelty, and understanding that this line may not always be so easily recognizable.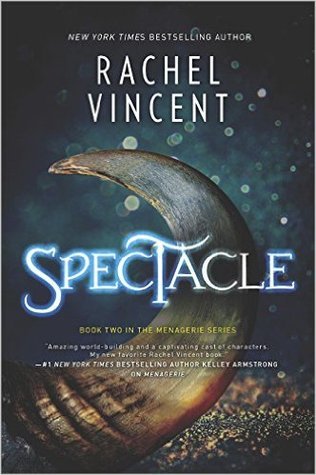 Deep in the stacks of Oxford's Bodleian Library, young scholar Diana Bishop unwittingly calls up a bewitched alchemical manuscript during her research. Descended from an old and distinguished line of witches, Diana wants nothing to do with sorcery, so after a furtive glance and a few notes, she banishes the book to the stacks. But her discovery sets a fantastical underworld stirring, and a horde of daemons, witches and vampires soon descends upon the library. Diana has stumbled upon a coveted treasure lost for centuries—and she is the only creature who can break its spell.
In A DISCOVERY OF WITCHES, Deborah Harkness drafts a narrative that challenges societal underpinnings and stereotypes. Prepare to be whisked away to a world that is magical and filled with wonders, yet still encourages you to critique the characters and their interactions with each other and the world they occupy.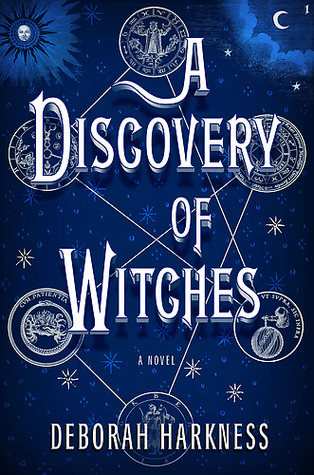 In this epic Chronicles of Elantra saga, Michelle Sagara builds a rich world filled with ancient magic, assassination attempts and political intrigue.
Private Kaylin Neya has learned to read, she's learned to fight, and she's become one of the vaunted Hawks who patrol and police the City of Elantra. Alongside the winged Aerians and the immortal Barrani, she's made a place for herself, far from the mean streets of her birth.
In the 12th novel in this incredible series, a walk to the Halls of Law becomes a street-shattering magical assassination attempt on an Aerian sergeant, Moran, and Kaylin discovers that it's not the guest who's going to be the problem—it's all of the people who suddenly want Moran dar Carafel dead. Kaylin is determined to discover her secret and protect her at all costs—even if keeping Moran safe means dealing with Aerian politics, angry dragons and something far more sinister.
In CAST IN FLIGHT, Sagara creates a world that is so complex it reveals how everyday choices by communities and political leaders can have massive effects on society, groups and each distinct individual. Kaylin's actions reveal how choosing to do the right thing can have a huge effect on society as a whole, even a society as ancient and sophisticated as the city of Elantra.