Summer is finally here, and with that comes amazing summer reads you just can't miss. Keep reading to discover what July books need to make it in to your TBR pile, and let us know in the comments what you'll be reading this summer.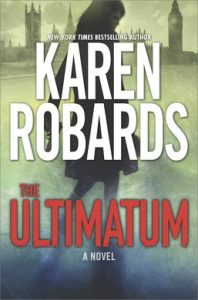 "Enthralling… Readers won't want this adrenaline-rich story to end. " —Booklist (starred review)
Thief. Manipulator. Con artist. Call it what you will—Bianca St. Ives is the best in the business. 
Growing up, Bianca St. Ives knew she was different from all her friends. Instead of playing hopscotch or combing her dolls' hair, she studied martial arts with sensei masters and dismantled explosives with special-ops retirees. Her father prepped her well to carry on the family business. Now a striking beauty with fierce skills, the prodigy has surpassed the master.
She's known as the Guardian. Running a multinational firm with her father, she makes a living swindling con men out of money they stole—and she's damn good at it. She does things on her own terms. But her latest gig had a little hiccup—if you count two hundred million dollars and top secret government documents going missing as little. Her father also died on the mission. The thing is, the US government doesn't believe he's really dead. They'll stop at nothing to capture Richard St. Ives, a high-value target and someone who has been on most-wanted lists all over the world for over two decades, and they mean to use Bianca as bait. With only a fellow criminal for backup and her life on the line, it's up to Bianca to uncover the terrifying truth behind what really happened…and set it right, before it's too late.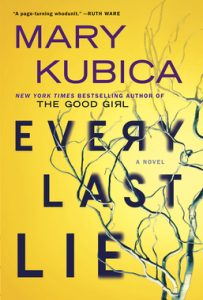 New York Times bestselling author of THE GOOD GIRL Mary Kubica is back with another exhilarating thriller as a widow's pursuit of the truth leads her to the darkest corners of the psyche. 
Clara Solberg's world shatters when her husband and their four-year-old daughter are in a car crash, killing Nick while Maisie is remarkably unharmed. The crash is ruled an accident…until the coming days, when Maisie starts having night terrors that make Clara question what really happened on that fateful afternoon.
Tormented by grief and her obsession that Nick's death was far more than just an accident, Clara is plunged into a desperate hunt for the truth. Who would have wanted Nick dead? And, more important, why? Clara will stop at nothing to find out—and the truth is only the beginning of this twisted tale of secrets and deceit.
Told in the alternating perspectives of Clara's investigation and Nick's last months leading up to the crash, master of suspense Mary Kubica weaves her most chilling thriller to date—one that explores the dark recesses of a mind plagued by grief and shows that some secrets might be better left buried.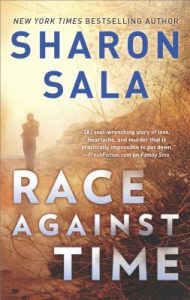 Sometimes fate brings you together…only to tear you apart
Growing up in the foster system, Quinn O'Meara made a point of never getting involved. But when she discovers a crying baby amid a fiery crime scene, she knows she has no choice. Suddenly in way over her head, Quinn turns to the police, unintentionally positioning herself in the crosshairs of a deadly human-trafficking ring.
The last time homicide detective Nick Saldano saw Quinn, she was still the young girl he'd shared a foster home with. The girl who'd loved and cared for him when no one else had. Now here she was, gorgeously all grown-up–and in terrible danger.
Unwilling to lose her again, Nick insists on keeping Quinn close, especially when the bond they once shared heatedly slides into desire. Quinn finally has someone worth holding on to, but what kind of future can they have when she might not live to see tomorrow?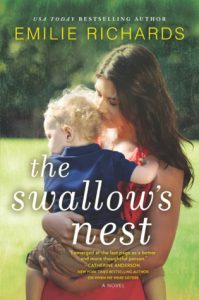 Three women fight for the chance to raise the child they've all come to love
When Lilia Swallow's husband, Graham, goes into remission after a challenging year of treatment for lymphoma, the home and lifestyle blogger throws a party. Their best friends and colleagues attend to celebrate his recovery, but just as the party is in full swing, a new guest arrives. She presents Lilia with a beautiful baby boy, and vanishes.
Toby is Graham's darkest secrethis son, conceived in a moment of despair. Lilia is utterly unprepared for the betrayal the baby represents, and perhaps more so for the love she begins to feel once her shock subsides. Now this unasked-for, precious gift becomes a life-changer for three women: Lilia, who takes him into her home and heart; Marina, who bore and abandoned him until circumstance and grief change her mind; and Ellen, who sees in him a chance to correct the mistakes she made with her own son, Toby's father.
A custody battle begins, and each would-be mother must examine her heart, confront her choices and weigh her dreams against the fate of one vulnerable little boy. Each woman will redefine family, belonging and loveand the results will alter the course of not only their lives, but also the lives of everyone they care for.
Undertow by Elizabeth Heathcote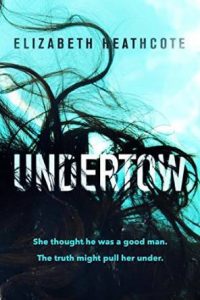 An exhilarating debut novel that follows one woman's hunt for the truth when she realizes she might have married a killer
They said her death was a tragic accident. And I believed them…until now.
Carmen is happily married to Tom, although she knows she'll always live in the shadow of another woman—the mistress who ended his first marriage: Zena. Mercurial, mesmerizing, manipulative Zena—a woman who, Carmen begins to discover, had the potential to incite the darkest of emotions. Zena, who drowned in the sea late one night.
Zena seems ever-more present, even in death, and when Carmen unknowingly stumbles on evidence that her husband has not been telling her the whole truth, she can't shake her unease. As she uncovers documents and photographs, a very different tale than the one Tom has led her to believe begins to unfold, and she finds herself increasingly isolated and paranoid. As the twisted events of that night begin to come to light, Carmen must ask herself if it's really a truth worth knowing…even if it destroys her and the lives of the people she loves most.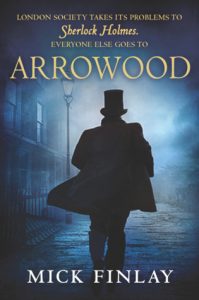 London Society takes their problems to Sherlock Holmes. Everyone else goes to Arrowood.
The Afghan War is over and a deal with the Irish appears to have brought an end to sectarian violence, but Britain's position in the world is uncertain and the gap between rich and poor is widening. London is a place where the wealthy party while the underclass are tempted into lives of crime, drugs and prostitution. A serial killer stalks the streets. Politicians are embroiled in financial and sexual scandals. The year is 1895.
The police don't have the resources to deal with everything that goes on in the capital. The rich turn to a celebrated private detective when they need help: Sherlock Holmes. But in densely populated south London, where the crimes are sleazier and Holmes rarely visits, people turn to Arrowood, a private investigator who despises Holmes, his wealthy clientele and his showy forensic approach to crime. Arrowood understands people, not clues.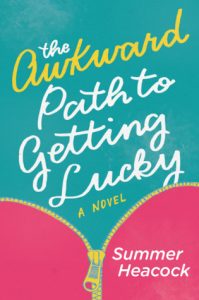 A humorous novel about a cupcake shop owner with a physical ailment that's kept her from having sex for two years, and the desperate antics that ensue as she tries to overcome it.
Having sex wasn't a big priority while Kat Carmichael's successful cupcake shop was taking off. But when she realizes that it's been nearly two years since she and her boyfriend, Ryan, have been intimate, she makes a pact to break her dry spell-and cure her vaginismus, a muscular condition that can make sex physically impossible.
Out of guilt, Kat calls for a break in her relationship with Ryan, so that he can see other people while she attempts to fix the issue on her own. She throws herself into physical therapy, but soon discovers her solo mission is more complicated than she anticipated. Fortunately, Ben Cleary, the shop's best (looking) customer, is also a physical therapist, and volunteers to help out.
As time goes on, however, the boundaries Ben and Kat have set between friendship and love quickly become blurred, leaving her more confused than ever about what to hang on to and what to let go.