Is one of your New Year's resolutions saving money? Penny-pincher or not, we could all benefit from budgeting our books (quite literally!) every once in a while. Thankfully, we're here to help! Below is a list of economical ways you can cut down on costs and still get your hands on amazing books.
 Email Newsletters
One of the easiest ways to stay on top of book deals is subscribing to email newsletters. The BookClubbish newsletter features a hand-picked eBook deal every month. We also include giveaways whenever we can in the newsletter, too, if you'd like to test your luck with winning free books! Click here to sign up.
We're not the only newsletters that should be in your inbox though. BookPerk and BookBub are a couple of our favorite eBook deal newsletters. If you're a fan of romance, give RomanceDeals a try. Lastly, if you find yourself binging audiobooks, Chirp is the newsletter for you! The best part of about these emails is you don't even have to go looking for the deals themselves—they're sent right to you! 
NetGalley
NetGalley is a book lover's oasis because 1) you can get free books and 2) you can read them before everyone else! Sign up for a free account in order to request digital review copies of books before they're published. By becoming a reviewer on NetGalley, you can discover debut authors as well as bestsellers in the making. You'll also become a part of a community filled with other reviews, bloggers, librarians and booksellers.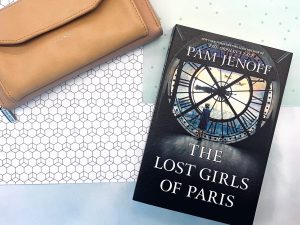 Goodreads Giveaways
Speaking of communities, are you on Goodreads? If not, get on it stat! It's a valuable resource for readers because you can organize your TBR list, read reviews and so much more! One of the greatest features that Goodreads has are the giveaways where you can enter to win free or review copies of books. They only downside? They can require a bit of digging to find them. We've done some legwork though and put all of our Goodreads giveaways together.
Used Bookstores and Libraries
We can't forget used bookstores and libraries either! They're both fantastic offline ways to save on books. If another one of your reading resolutions is decluttering, taking advantage of the library is a smart idea. You'll end up with new-to-you books and a built-in incentive to read them and return them before their due date. If, on the other hand, you want to fill your bookshelves on the cheap, a used bookstore has you covered! You can find some real gems in these shops as well as some bookish friends IRL.
Can't wait to get started? Here's a look at a couple eBook deals we've got our eyes on.
Get Trust Me by Brenda Novak for $1.99 (save $5) until February 2, 2020. 
Get Welcome to Moonlight Harbor by Sheila Roberts for $2.99 (save $4) until February 2, 2020. 
Get A Deeper Darkness by J.T. Ellison for $1.99 (save $4) until February 2, 2020.
Have you stumbled across an amazing book deal once? Share with us in the comments below!