What is it about the dysfunctional, fictional family that keeps us turning pages? There is something oddly fascinating about peeking in through the windows at a family that just can't seem to get it together. We are mesmerized by their issues and their family drama.
These kinds of novels often produce a feeling similar to rubbernecking—they render you unable to look away as a disaster unfolds in slow motion right in front of you. Sometimes their family dysfunction is endearing, and other times it's completely terrifying. Secrets and jealousy dominate these all-consuming reads, and they often remind us that our own families are actually quite normal in comparison.
Here are five novels whose fictional families are the epitome of dysfunction, and we just can't get enough of them!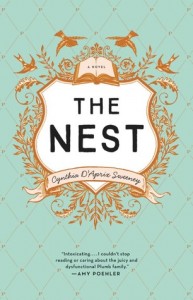 The Nest by Cynthia D'Aprix Sweeney
The fantastically dysfunctional Plumb family grapples with old resentments, present-day truths and the accident that changed their lives forever in this bestselling book-club favorite.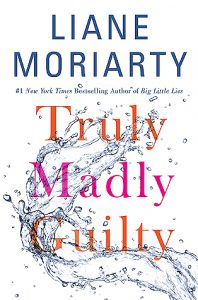 Truly, Madly, Guilty by Liane Moriarty
This unputdownable domestic suspense novel follows three happy families who get together for an innocent summer barbecue. Two months later, the attendees can't help but wonder how different their lives would be if they'd never gone.
.
.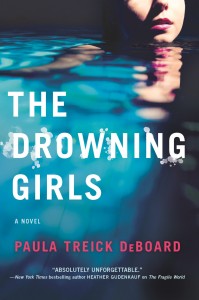 The Drowning Girls by Paula Treick DeBoard
The seemingly normal McGinnis family find themselves suddenly living among Stepford-like wives and their spoiled children in a glossy and upscale community called The Palms. But their dream of living the high life quickly spirals out of control when a beautiful teenage girl befriends their only daughter.
The Dinner by Herman Koch
When two couples meet at a restaurant for dinner, the polite atmosphere would fool any onlooker. But this politeness hides the terrible conflict plaguing these two families. Together, their fifteen-year-old sons have committed a horrifying act—but just how far are these parents willing to go to protect their children?
.
.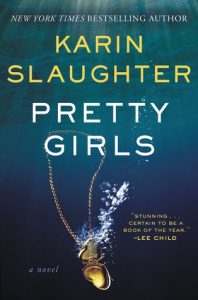 Pretty Girls by Karin Slaughter
Two long estranged sisters are reunited under impossible circumstances when they look to the past to discover the truth about what really happened to their teenage sister twenty years ago.
What is your favorite fictional dysfunctional family? What books would you add to the list? Let us know in the comments below!