The best book club choices are not necessarily the newest or most buzzed-about books, but are the books that will get your group buzzing. Older books are fascinating when looked at through a modern lens, small-press titles are often unexpected and thought-provoking and a change of genre can reinvigorate a group's love of book talk. Clear themes, talking points, surprises and originality will help keep a discussion from dissolving, and it's all the better if the book is not unanimously loved (or loathed) for the same reasons. Dissenting opinions allow for the opportunity to do a really deep dive into a book, so make sure you pick a title that will have you challenging just how much time you can spend in its waters before you have to come up for air.
1. The Lost City of Z — David Grann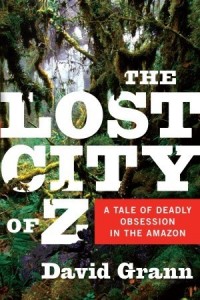 In 1925, Colonel Percy Fawcett disappeared while trying to find the fabled El Dorado deep in the Amazon jungle. Grann's tale of obsession and ultimately, disaster, is as fascinating and rich as non-fiction narrative gets.
Why you should read it in 2016:
This year will see the release of the movie version of Grann's account, starring Charlie Hunnam (Sons of Anarchy) as Fawcett, and Robert Pattinson as explorer Henry Costin. Better to read it first and know what to expect.
2. Flowers for Algernon — Daniel Keyes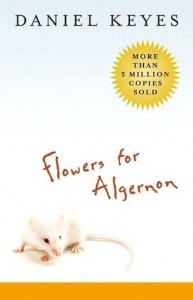 Charlie Gordon undergoes an experimental surgery that propels his IQ from 68 to genius level, and offers him a completely altered view of himself, the world, and the meaning of success. But if the effects don't last, Charlie must decide what his legacy will be.
Why you should read it in 2016:
Keyes's sci-fi classic turns 50 this year. Whether this story skews as more or less relevant today than it was 50 years ago will depend on the sensibilities (or cynicism) of your book club.
3. The Choices We Make — Karma Brown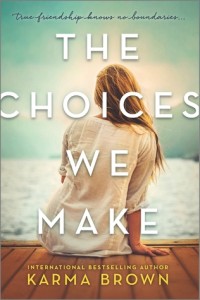 When Hannah discovers that she is not able to have a baby, her best friend Kate offers to be her surrogate carrier. The complicated situation becomes dire when tragedy strikes, and the bonds of friendship, loyalty, and maternal love are challenged, and forever changed for Hannah and Kate.
Why you should read it in 2016
This upcoming release follows Brown's emotional debut bestseller, Come Away With Me, and promises a myriad of discussion points, beginning (and possibly ending) with, What would you do?
4. Hunger: A Memoir of (My) Body — Roxanne Gay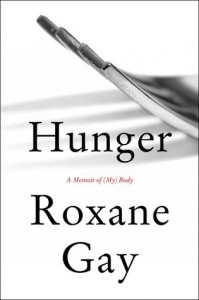 Bad Feminist author Roxanne Gay's highly-anticipated memoir shines an uncomfortable spotlight on food and body image, and the impact that both have had on her life. Sure to be as insightful, acerbic, and ridiculously smart as her previous work.
Why you should read it in 2016
Everybody will be talking about this book, and you will want to be in on the discussion, early.
5. You Should Pity Us Instead — Amy Gustine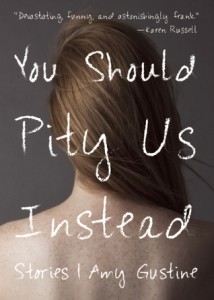 This debut collection of short stories focuses on people grappling with extraordinary situations, or extraordinary reactions to prosaic situations. A well-written and fascinating look at human nature and all of its secrets.
Why you should read it in 2016
Make 2016 a year to discover a new author, and with a short story collection, perhaps even a new genre.
What will you be adding to your book club's "must read" list for 2016?