The trailer for the movie Room, based on the book by Emma Donoghue, came out this week, and social media was buzzing with the excited reactions from fans of the novel. Room is a book that elicits a powerful emotional response in the reader, and while I'll reserve final judgment until I see the film, thankfully, it looks like the movie could do the book justice.
It's common when movies fail to live up to the artistry of the book it was based on (see: The Lovely Bones), and rare for a movie to claim triumph over the book (see: The Princess Bride), but there are also many movies that received very little promotion as being based on a book. Successful or not, you may be surprised to learn that these 5 movies were in fact, books first.
Stand by Me/The Body — Stephen King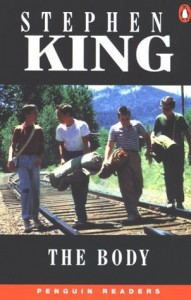 King's nostalgic novella is a wonderful story on its own (another fun fact: it is semi-autobiographical), but you may not have connected it to 1986's hit coming-of-age movie. This fact may have slipped under the radar because of the movie's name change, and perhaps due to the fact that it is not the story we think of when we think of the "King" of horror.
Blade Runner/Do Android Dream of Electric Sheep — Philip K. Dick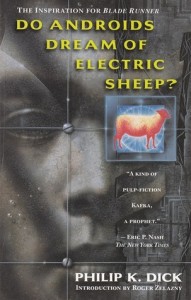 The sci-fi mega-hit movie is iconic in its own right, which is why it may have eclipsed the book that it was originally based on. This is also another instance where a name change could throw viewers off. P.S — Dick also wrote Total Recall and Minority Report.
Revolutionary Road/Revolutionary Road — Richard Yates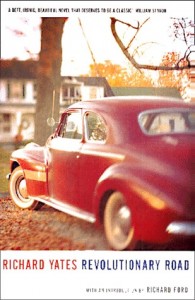 Yates' 1962 novel is played out perfectly in the 2008 movie starring Leonardo DiCaprio and Kate Winslet as a young couple struggling with their bohemian ideals in the burgeoning suburbs of middle class America. The story is a timeless one rendered with chilling subtlety on both page and screen.
Mean Girls/Queen Bees and Wannabes — Rosalind Wiseman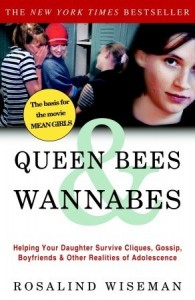 "Fetch" may never have happened, but did you know that the movie that launched Rachel McAdams's career was based on a non-fiction self-help guide for teenage girls and their parents? Tina Fey read the book, had the movie optioned, then wrote the script, offering audiences a satirical, biting look at the way young women are pitted against each other.
Election/Election — Tom Perrotta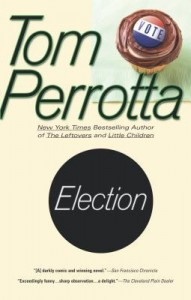 Yes, Tracy Flick began as the protagonist of the 1998 novel by Perrotta, which (not surprisingly) was inspired by the 1992 presidential election. If you haven't already read the book, it would certainly be difficult to do so now without explicitly hearing perfectly-cast Reese Witherspoon's and Matthew Broderick's voices while you read.