In Damian Dibben's Tomorrow, and immortal dog seeks out his master across some of the greatest cultural milestones in history. From the court of King Charles I to nineteenth-century Venice, this dog has seen things that us readers could only dream of experiencing. So to show our appreciating for both history and man's best friend, here are five works of historical art featuring dogs that we love!
Sympathy by Briton Riviere, c.1878
Portraying a young girl in what can be assumed was the Victorian equivalent of a "time out," this painting earned praise for its humorous depiction of a canine companion. Her pet dog obviously has sympathy for her plight, as he sits with her on the staircase and pouts.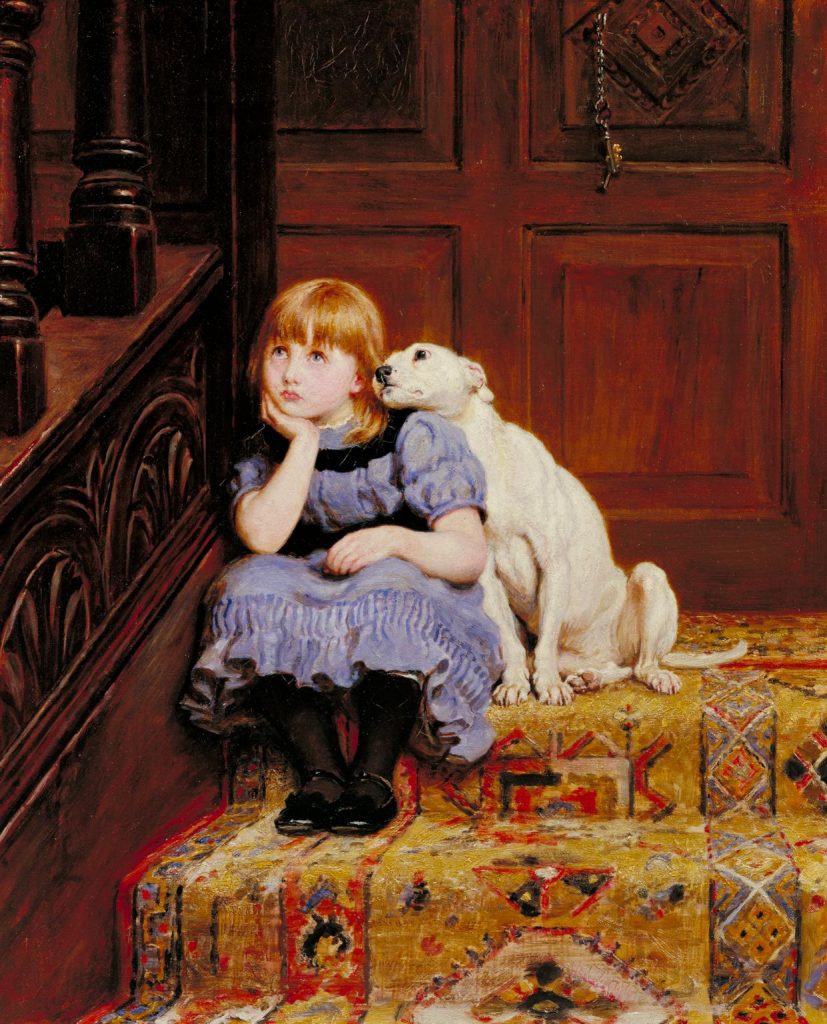 Portrait of a Lady in Red by Agnolo Bronzino, c. 1533
Though we don't know for sure who the subject of this painting is, it may be a depiction of Francesca Salviati, daughter of Jacopo Salviati and Lucrezia de 'Medici. The painting both draws the subject in with the subject's eye contact, while keeping them at a distance with the subject's body language. It is a tense image, not only because of the titular lady, but her pet dog as well, who is also reacting to the viewer as well.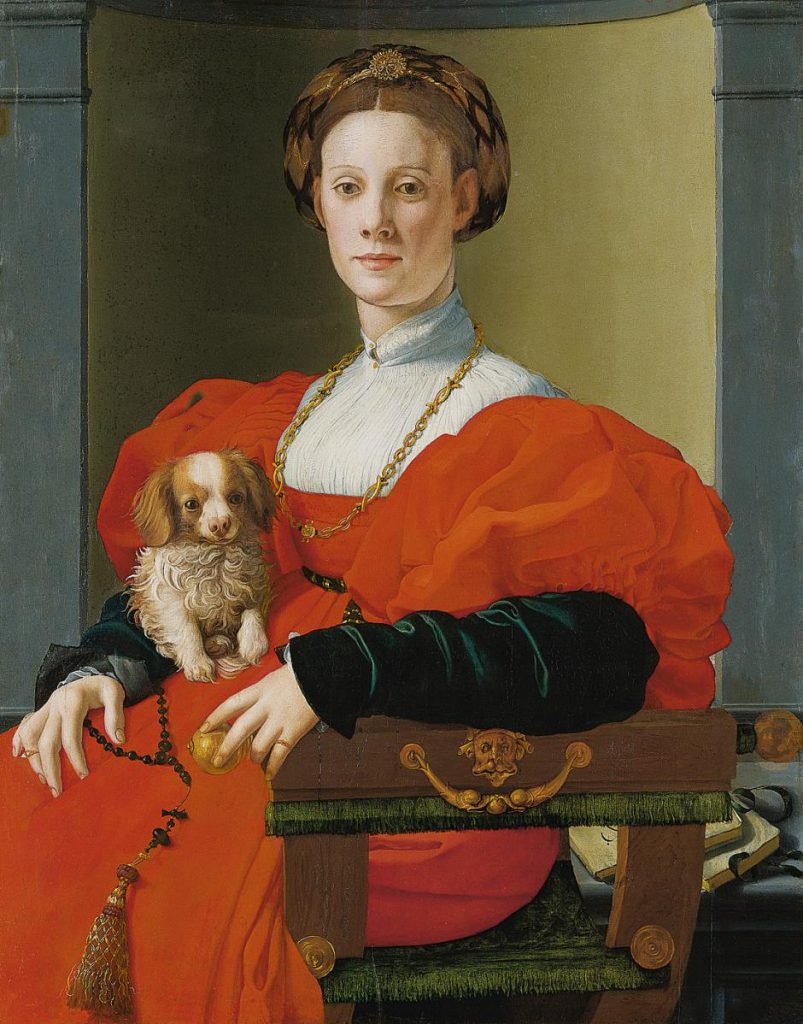 Trial by Jury (or Laying Down the Law) by Sir Edwin Landseer, 1840
Whether you regard it as a satire on the legal profession or just an amusing painting featuring a group of dogs, you can't deny that this work of art is perfect for any dog lover. Featuring a poodle as a judge holding court, the painting was inspired by an offhand comment from an actual judge, who over dinner with the artist described a poodle as "a capital Lord Chancellor."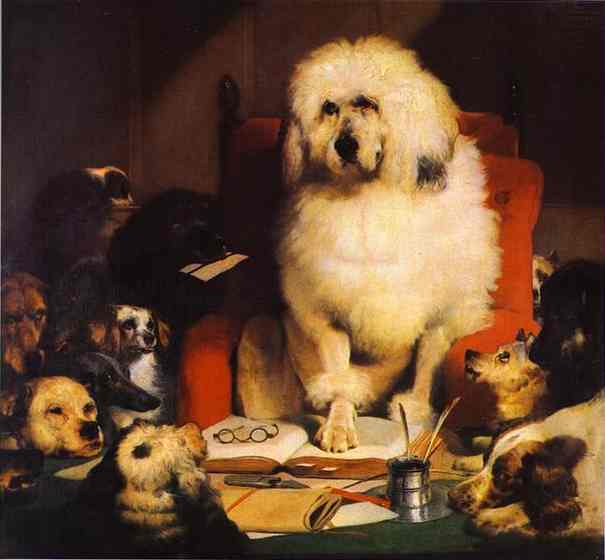 Walking the Dog by Edwin G. Lucas, 1949
Depicting two people and a hungry dog, this painting is greatly influenced by cubism. Though the artist was more well-known in his life for painting landscape scenes, his more surreal work went largely unrecognized until Scottish National Gallery of Modern Art acquired his paintings in the early 2000s.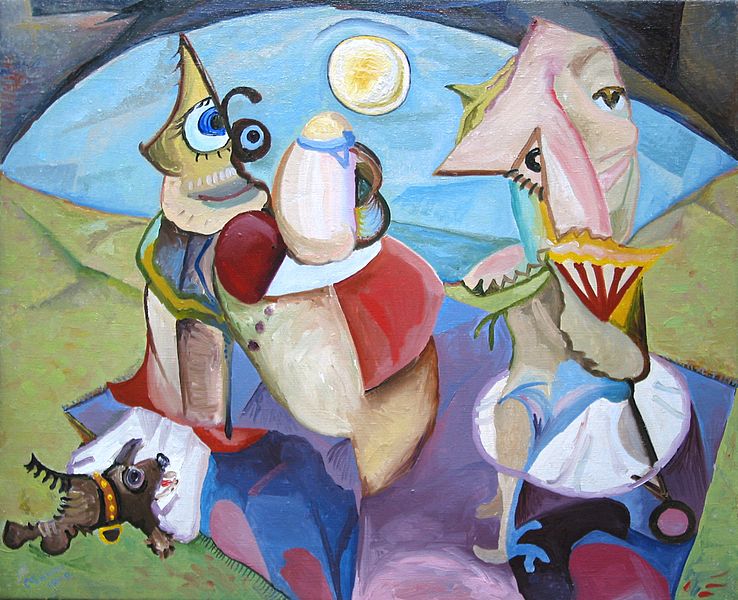 A Friend in Need (or Dogs Playing Poker) by Cassius Marcellus Coolidge, 1903
What, you thought this list of dogs in historical art would end without featuring this classic example? This painting is actually part of a series of sixteen paintings. The paintings have become probably the most well-known examples of kitsch art and have been present in pop culture, including TV shows, films and even video games.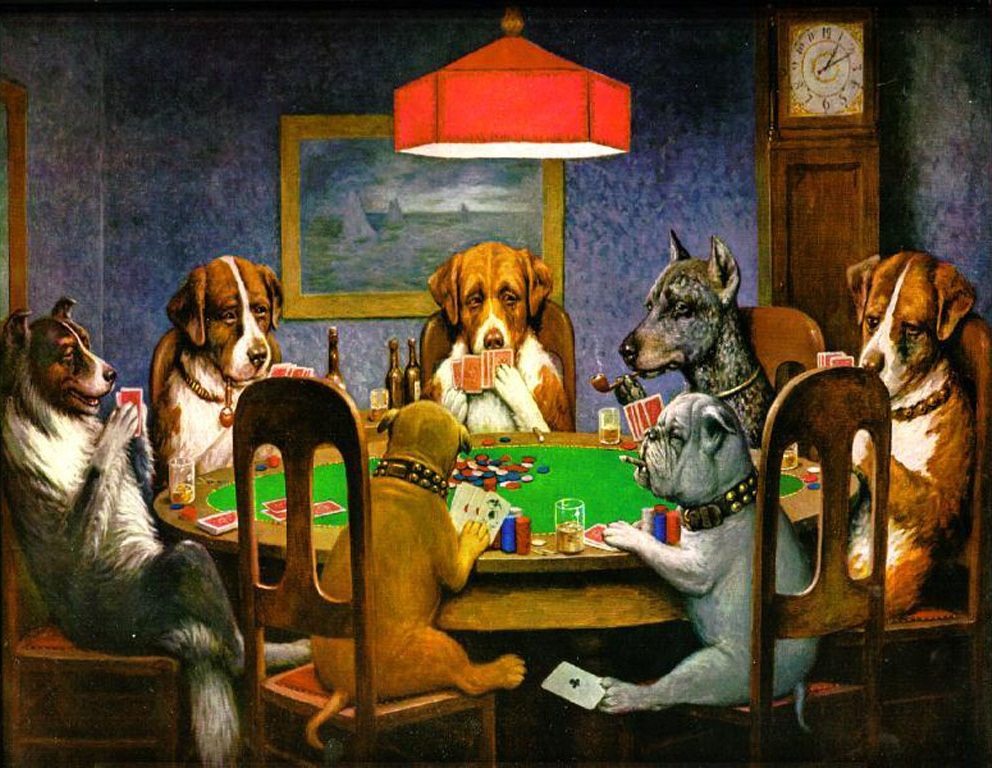 Do you have any favorite depictions of dogs in historical art? Let us know in the comments section, and don't forget to click here to learn more about Tomorrow.