From Jean Valjean and Mr. Bennett, to Bob Cratchit and yes, Atticus Finch, there are many amazing, inspiring, encouraging fathers lauded throughout literature. They love and guide their children, offer firm but wise advice and see them through the tough times to help them become better citizens on the other side.
But that's not what this is about.
This is about the other dads. The schemers, the leaches, the daft, and the dorks. The dads that are going down and taking their family with them, or have already hit rock bottom and left their progeny way behind. It's almost Father's Day, but it's not quite yet, so today—today we look at the fictional men we're glad we don't have as dads; the men that make truly awful fathers, but truly remarkable characters.
A pedophile marries his landlord just so that he can become step-dad to her 12-year-old daughter, whom he is "in love" with. Not creepy at all.
Caleb and his wife Camille are performance artists who force their children to participate in very public, very uncomfortable spectacles and call it performance art. Not surprisingly, this type of gonzo parenting leads to some deep-set and long-term trauma for the now-adult Fang children, who, despite their great efforts, can't seem to rid themselves of their foolish, narcissistic parents.
Shakespeare's OG bad dad, Lear, is father to three beautiful daughters, whom he forces to compete for his affection. Goneril and Regan go the insincere flattery route, but youngest daughter Cordelia tries to be real with the King, who rewards her honesty with banishment. Lear eventually goes mad and acknowledges the error of his ways but, well, we all know how that goes for poor Cordelia.
All work and no play makes Jack the quintessentially most-scary dad ever written. Stephen King's brilliant tale of madness and isolation at the Outlook Hotel has warned generations of children from ever walking a garden maze, and has made murmuring "red rum" while cocking a finger, the high-water mark for scaring your friends during sleepover parties.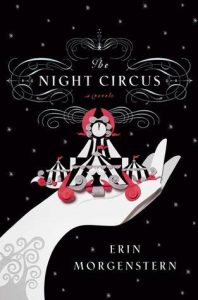 Hector Bowen (The Night Circus)
Having a powerful magician as long-lost dad seems pretty cool until he comes back into your life and decides that his parenting strategy will be to train you up into a powerful magician in your own right—not so that you can succeed and prosper in a circus of your own, but so that he can manipulate your life, love and talent, and use you to avenge an ancient grudge of his.
Matilda is a smart, literate, kind, self-sufficient little child, and her father hates her for it. Roald Dahl was no slouch when it came to writing horrible, dark characters, but with sleazy and cruel used car salesman Harry Wormwood, he truly hit his stride. Thankfully, Dahl also employs his signature absurdism in doling out karmic retribution, so Wormwood gets what's coming to him.
Is there a horrible literary dad that you think should share the stage with our faves? Share with us in the comments below!