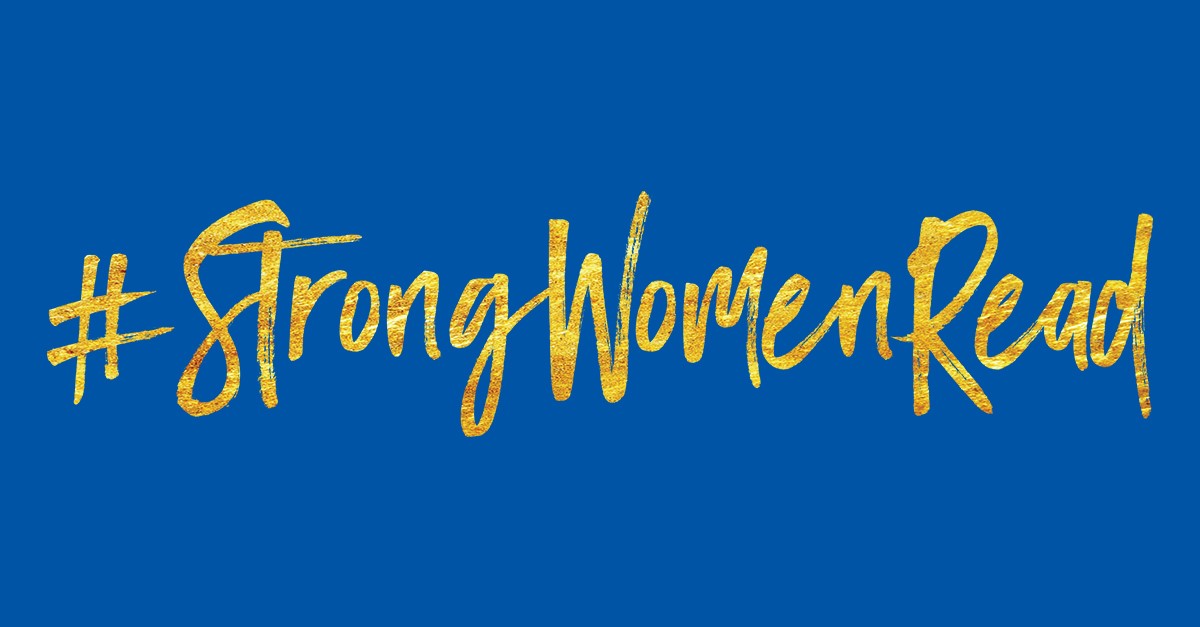 Isn't it great when you find out that your favorite female celebrity is also a book lover? And not only a book lover, but a book lover so dedicated to sharing their favorite books that they start a book club not just for their 10 closest friends and a bottle of wine, but for everybody! For you!
And we know—these days, there are tons of book clubs out there, and tons of celebrity endorsements. Which ones are the real deal, dedicated to championing other women readers, writers and booksellers? Well, we've found them. Here are six of the most female-positive celebrity book clubs out there, just waiting for you to join in the conversation.

Our Shared Shelf, curated by Emma Watson
Arguably the most popular and unequivocally feminist celebrity book club out there, Watson's Our Shared Shelf champions women's voices and encourages robust discussions among readers. Kicking off her book club with Gloria Steinem's My Life on the Road, Our Shared Shelf's book list is full of feminist powerhouses like Roxane Gay, Joan Didion, Margaret Atwood and bell hooks.
#RWBookClub, curated by Reese Witherspoon
Follow Reese on Instagram to be part of her smart, gorgeous online book club that she curates as part of her Hello Sunshine digital community. Known to look for empowering and challenging roles and productions to be a part of, Witherspoon carries this philosophy into her book club, where authors like Alice Hoffman, Celeste Ng, Nicola Yoon and Jane Austen have been in the spotlight.
Belletrist, curated by Emma Roberts and Karah Preiss
A featured book authored by a woman and a featured independent book store every month? Sign us up. Emma Roberts and Karah Preiss do a great job curating a list of diverse voices, and supporting their site with a blog, newsletter and engagement across all the social media outlets you would expect. This month's read is Megan Hunter's The End We Start From.
American Library Association Book Club Central, chaired by Sarah Jessica Parker
The ALA's book club isn't unabashedly labeled feminist, but its support of female readers and writers goes deep, and has featured amazing authors like Britt Bennett, Anna Snoekstra, Zadie Smith, Elizabeth Strout and Stephanie Powell Watts. With SJP, an avid reader and library supporter at the honorary helm, this is definitely one book club to be a part of right now.
Between Two Books, curated by Florence Welch
Florence Welch, of Florence + the Machine, has been curating the Between Two Books book club since 2012, often getting book recommendations from friends like Greta Gerwig, Tavi Gevinson and Nick Cave. The discussions that support the selected books are thoughtful and it's worth a visit to browse the gorgeous photos on their own. The current pick is The Argonauts by Maggie Nelson.
Oprah's Book Club, curated by Oprah Winfrey
Even if you don't think of Oprah as a feminist, consider her pioneer status as a major champion for women readers. Launching her book club in 1996 brought the topic of books and reading back into living rooms across the nation, and gave the publishing world a cash injection with every recommendation. Oprah's Book Club 2.0 is now online, and her seal of approval is as influential as ever. This month, readers are diving into Behold the Dreamers by Imbolo Mbue.