It's that time of year! Read on for the 6 best books to huddle up with this Halloween that are seriously scary because they're so believable …
Into the Darkest Corner — Elizabeth Haynes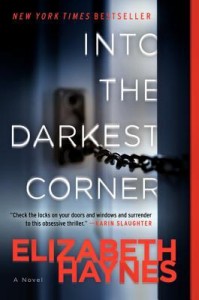 You know the ending of this story right from the beginning, but that doesn't take away from the high level of tension that carries you through the pages from start to finish. A story about obsession, abuse and a fear that runs so deep it evolves into an illness, Into the Darkest Corner is a truly unsettling read. What stands out as most disturbing is just how very real Haynes' story reads, and it will have you compulsively checking your own locks and windows before you head to sleep …
The Road — Cormac McCarthy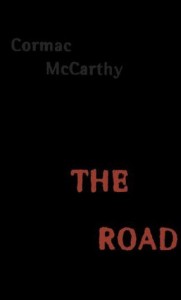 This is an older novel, and you also might be wondering how a post-apocalyptic story falls into the "believable" category. I'd argue that McCarthy brought to life the heart-wrenching dialogue between a father and son adrift in a desolate world, creating a relationship that feels completely honest and realistic. And it's not just the main characters that are haunting, it's the entire society that has devolved after the apocalypse. The lengths people will go to survive (and the stories of those who decided they couldn't) are definitely terrifying.
Before I Go to Sleep — S.J. Watson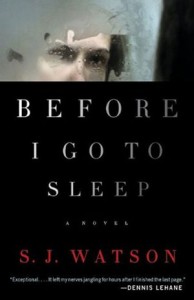 The thought of waking up one day and realizing you have no memory of who you are, where you are or where your life has gone is, in and of itself, a terrifying proposition. But, in this novel, Watson ups the ante with a character who suspects there's a darker reason for her memory loss than a simple accident. The anxiety that she wakes with each day is palpable to the reader, and it forces us to face one of our deepest and most basic fears: what if we can't trust the people who are closest to us?
The Undoing — Averil Dean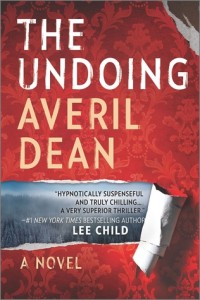 This dark tale is unique in its backward-moving storyline. We begin at the end, with the knowledge that three people have been murdered at the Blackbird Motel. From there, the story carefully unwinds to reveal who these people are and how they came to their grisly end. The answers we find are much scarier than the possibility of your usual horror lineup of monsters and psychotic killers. The truth is that everyday relationships, with their mix of love, passion and complicated pain, can sometimes lead to damaging secrets, dangerous obsessions and irreversible consequences.
Bird Box — Josh Malerman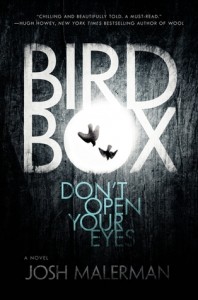 Sometimes, our own imaginations are more terrifying than anything an author could dream up to scare us. In Bird Box, Malerman uses that to his full advantage. Set in a dark post-apocalyptic future, the characters of this novel know only that something is out there—something that, when seen, turns even the bravest as well as the most innocent to perform acts of deadly violence. In order to maintain their sanity, the survivors are forced to live without ever glimpsing the outside world, and what results is a propulsive, tension-filled novel that is all the more horrific for what you don't see. Interestingly, because the reader never "sees" the horror, it becomes all the more believable.
The Girl Next Door — Jack Ketchum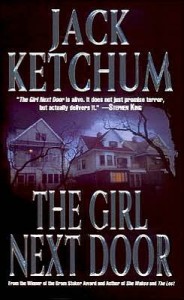 This novel is hands-down one of the scariest I've ever read, and the reason for that is because there's nothing supernatural or imaginative about it. Ketchum takes readers down the darkest possible path—one that leads to the disturbed mind of a sick, dangerous person capable of extreme violence and horror. Sure, the idea of vampires or ghosts can be scary, but the ultimate terror? It's what humans themselves are sometimes capable of. This one is not for the faint of heart!
Are we missing any scary, realistic reads that you've enjoyed? Let us know in the comments!