They say that behind every great man is a woman, and the only part of that statement that I take issue with is this omission: behind every great man is a great woman. These are women that literature often forgets about, but a wonderful recent trend in fiction has finally offered a voice and a story for many of these women, who had been relegated by history to otherwise remain in the shadow of a man. From the soaring heights of Mount Everest to the humble flats of turn-of-the-century Paris, these women are being offered a chance to mark territory of their own. It's about time we let these great women tell the world, even if just through the pages of a novel, that the accomplishments of their men do little to dampen their own tenacity, achievements and all-around fascinating narratives.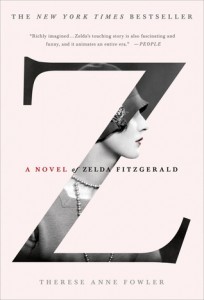 Z: A Novel of Zelda Fitzgerald by Therese Anne Fowler
After the publication of The Great Gatsby, Scott Fitzgerald seems to hold the key to the world—or at least, to the inner circle of Jazz Age society's most valuable players. But in Z, we gain precious insight into Zelda's frustration as an artist and a wife, and see the turmoil and heartache growing stronger in both of their worlds as the smoke-and-mirrors veil becomes harder to maintain and Zelda's illness progresses.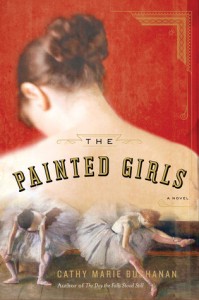 The Painted Girls by Cathy Marie Buchanan
Edgar Degas was enamored by the figures of young dancing girls so much so that he dedicated his talents to immortalizing them in oil. But who were these "Painted Girls," and how did they become his collective muse? Buchanan's novel introduces us to the van Goethem sisters who, by desperation and design, become part of Degas' world.
Eva Gouel's unexpected trajectory took her from the bucolic French countryside to Paris' Moulin Rouge, and ultimately into the arms of one of the greatest painters of the last century. Set often in the illustrious salons of Belle Epoque Paris, the tale of her affair with Pablo Picasso, and how it changed the young artist in profound ways – but how the affair affected Gouel is equally fascinating.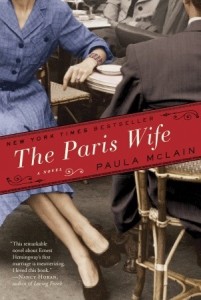 The Paris Wife by Paula McLain
Though much has been written about Ernest Hemingway's various paramours, McLain's look at the life and influence of Hadley Richardson unveils the early, more tenuous days of the writer's career spent alongside his first wife. From Hadley's point of view we see the Paris of the Jazz Age unfold and, along with it, the burgeoning success that will make Hemingway's fame rise even as his personal life begins to crumble.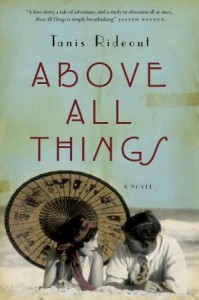 Above All Things by Tanis Rideout
In 1924, while George Mallory ascended Everest, his wife Ruth waited at home. Through Ruth's letters we get a look at two worlds; that of the determined explorer bent on conquering nature's greatest challenge no matter the risks, and that of a husband whose navigation through marriage and life is no less complicated.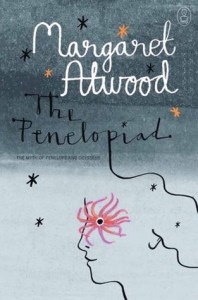 The Penelopiad by Margaret Atwood
Odysseus left Ithaca and Penelope for 20 years. Homer paints her as a dutiful wife, waiting … and waiting … and waiting … until her husband finally comes home and kills anybody he may have felt threatened by in his absence. But what about Penelope? Atwood delivers a fantastic portrait of a heroine in her own right; someone who was definitely not content to simply sit back quietly until her wayward husband finally returned.
Mamah Cheney and Frank Lloyd Wright began an affair while they were both young, ambitious and married to other people. As their story evolves, we discover a woman who became a maligned public figure in America, even as her own influence, talent and charm flourished abroad. The unexpected yet historically-accurate ending only strengthens the conviction that this is a woman whose story deserved to be told.
Who's a great lady that you've recently read about? Share with us in the comments below!