Being a book lover is not necessarily synonymous with being an eco-warrior, but there are ways to ensure that our passion for books does not impede our efforts to be a responsible consumer. Happily, at the intersection of words and world, we can find many of the things we need to remain consumers of stories, not resources. Check out these seven eco-friendly must-haves for readers that make perfect, fashionable sense on earth day and every day.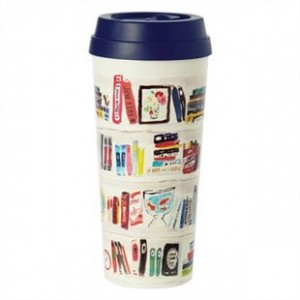 Nothing goes better with a book than a hot drink, so save the grande cardboard garbage and take your cuppa to go in this Kate Spade New York® Thermal Mug. $22 CDN, chapters.indigo.ca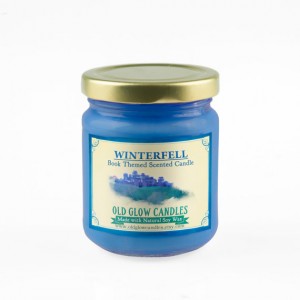 You want ambience? We got ambience, and it's in the form of chemical-free, soy-based, cotton-wicked, book-themed goodness. Just maybe also be sure to turn on a(n LED) light, because we don't want you to hurt your eyes reading by candlelight. $15, etsy.com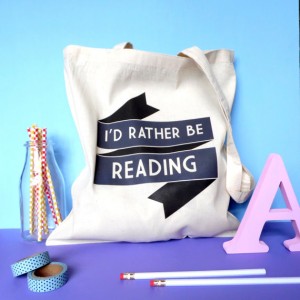 Paper or plastic? Fuggedaboudit. Haul your things in a lovely, 100% cotton tote that tells the world not only that you love books, but that you love not unnecessarily contributing to the expansion of our landfills. $13, etsy.com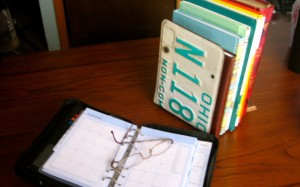 Well these are cute. Upcycled book ends re-purposed from old license plates help you show your bookshelf and your hometown some love. $15 for the pair, etsy.com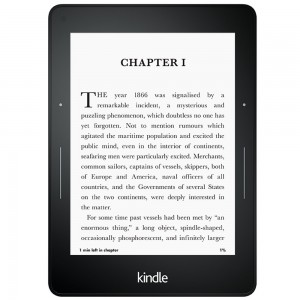 It's hard to tell a book-lover not to buy books, so we won't. Just buy a fabulous e-reader like the new Kindle Voyage, and you can get all the books you want without the paper (or shelf space). The Voyager looks like it was really made for readers, with adaptive light, pressure-point page-turning, and 300 dpi resolution. $199.99, amazon.com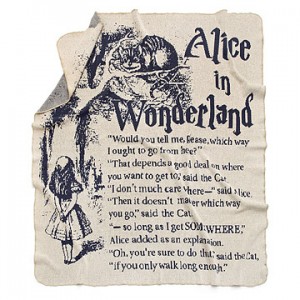 Cuddle up with this Alice in Wonderland Storybook Blanket, handmade from "pre-consumer cotton scraps that are shredded and then re-spun into new yarn." I'd go down the rabbit hole with this wrapped around me. $75, Uncommon Goods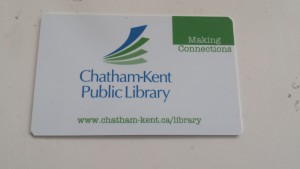 All these amazing products notwithstanding, truly the very best, most eco-conscious and socially-minded thing for all book lovers (and citizens!) to have, is a library card. Supporting the shared economy for thousands of years, the library is the best place for readers, full-stop.