Does your summer reading list need some new nonfiction? We're always on the hunt for new reads that will change our perspectives and teach us something! Enter our top recommendations for nonfiction books this summer. We promise you'll learn something new ranging from chemistry (hi, It's Elemental) to con artists in the digital age (we're here for it, Hype!).
It's Elemental by Kate Biberdorf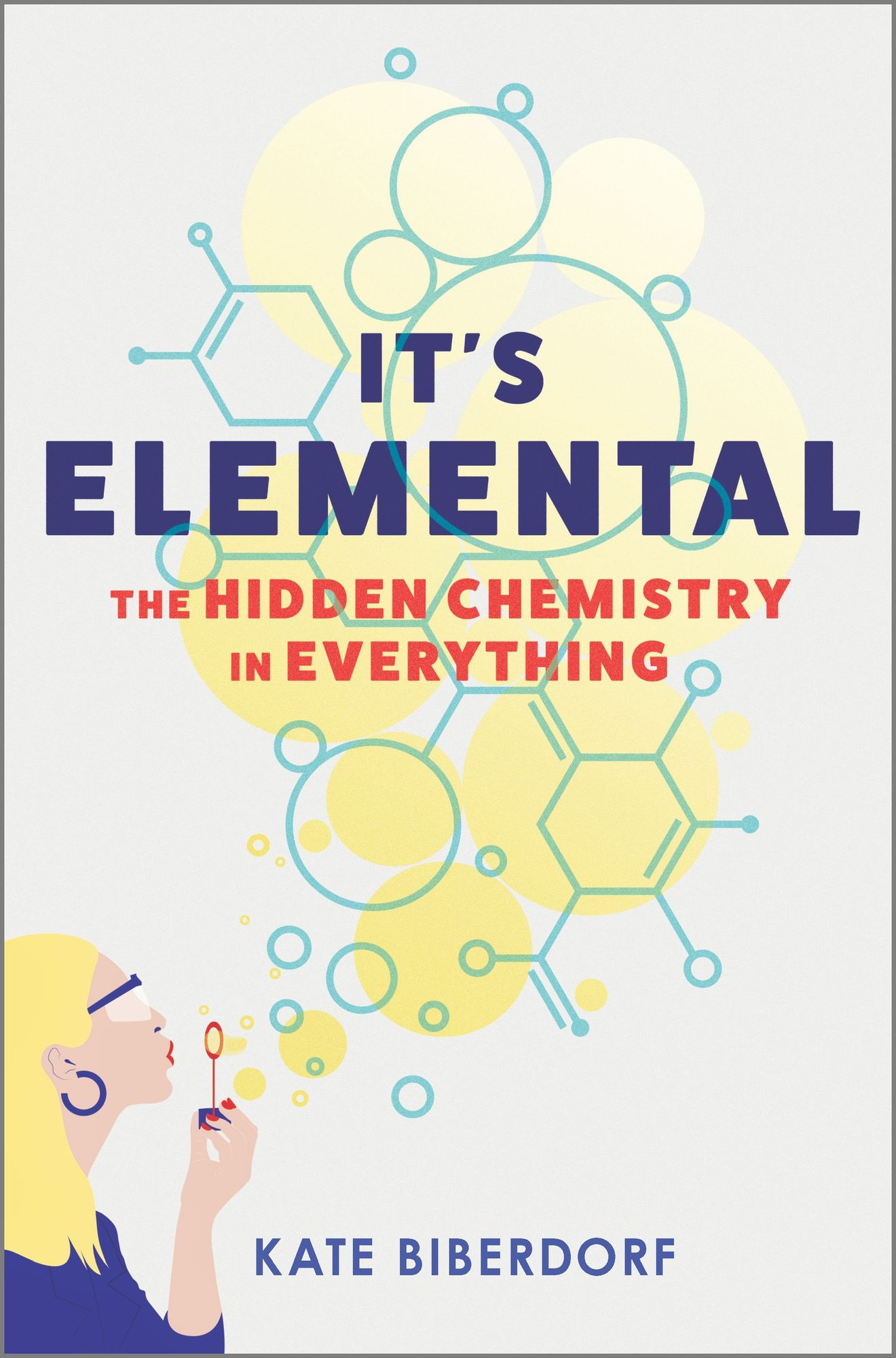 In this fresh and engaging guide to chemistry, Dr. Kate Biberdorf, aka "Kate the Chemist," reveals the fascinating science we experience every day
Have you ever wondered what makes dough rise? Or how your morning coffee gives you that energy boost? Or why your shampoo is making your hair look greasy? The answer is chemistry. From the moment we wake up until the time we go to sleep (and even while we sleep), chemistry is at work—and it doesn't take a PhD in science to understand it.
Dr. Biberdorf has appeared on TV programs from the Today show to The Late Show with Stephen Colbert, lighting the world on fire and changing the face of chemistry as we know it. In It's Elemental, she demystifies the fundamental principles of the science that may have eluded you in high school and shows how chemistry comes alive in everything we do. With wry wit and infectious enthusiasm, this entertaining guide will ignite your passion for science and change the way you experience the world.
Available at:
Amazon | Barnes & Noble | Google Play | Kobo | Apple Books | Indiebound | Indigo | Audible | Goodreads
Hype by Gabrielle Bluestone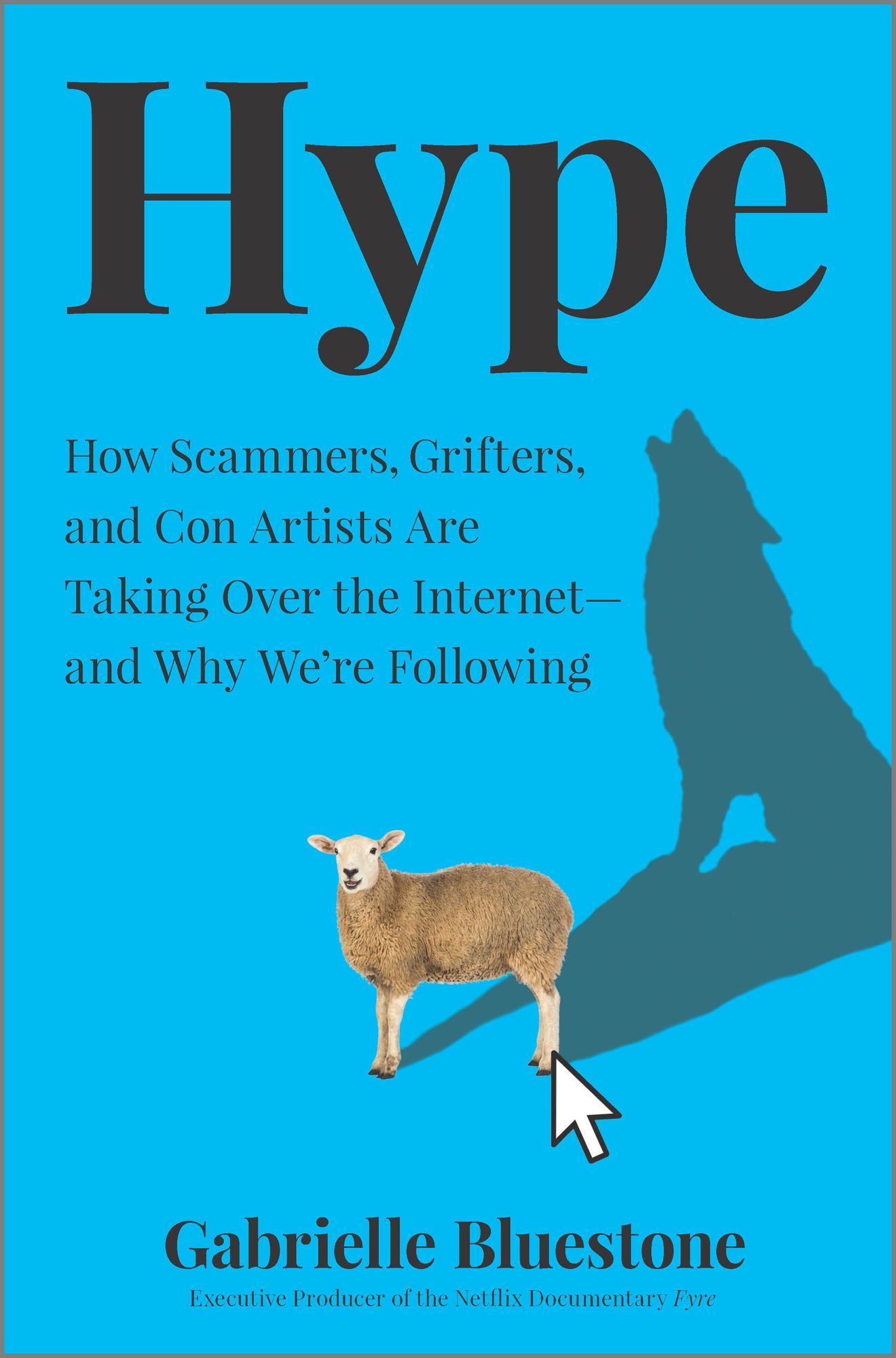 From former Vice journalist and executive producer of hit Netflix documentary Fyre comes an eye-opening look at the con artists, grifters and snake oil salesmen of the digital age—and why we can't stop falling for them.

We live in an age where scams are the new normal. A charismatic entrepreneur sells thousands of tickets to a festival that never happened. Respected investors pour millions into a start-up centered around fake blood tests. Reviewers and celebrities flock to London's top-rated restaurant that's little more than a backyard shed. These unsettling stories of today's viral grifters have risen to fame and hit the front-page headlines, yet the curious conundrum remains: Why do these scams happen?
Drawing from scientific research, marketing campaigns, and exclusive documents and interviews, former Vice reporter Gabrielle Bluestone delves into the irresistible hype that fuels our social media ecosystem, whether it's from the trusted influencers that peddled Fyre or the consumer reviews that sold Juicero. A cultural examination that is as revelatory as it is relevant, Hype pulls back the curtain on the manipulation game behind the never-ending scam season—and how we as consumers can stop getting played.
Available at:
Amazon | Barnes & Noble | Google Play | Kobo | Apple Books | Indiebound | Indigo | Audible | Goodreads
Kennedy's Avenger by Dan Abrams and David Fisher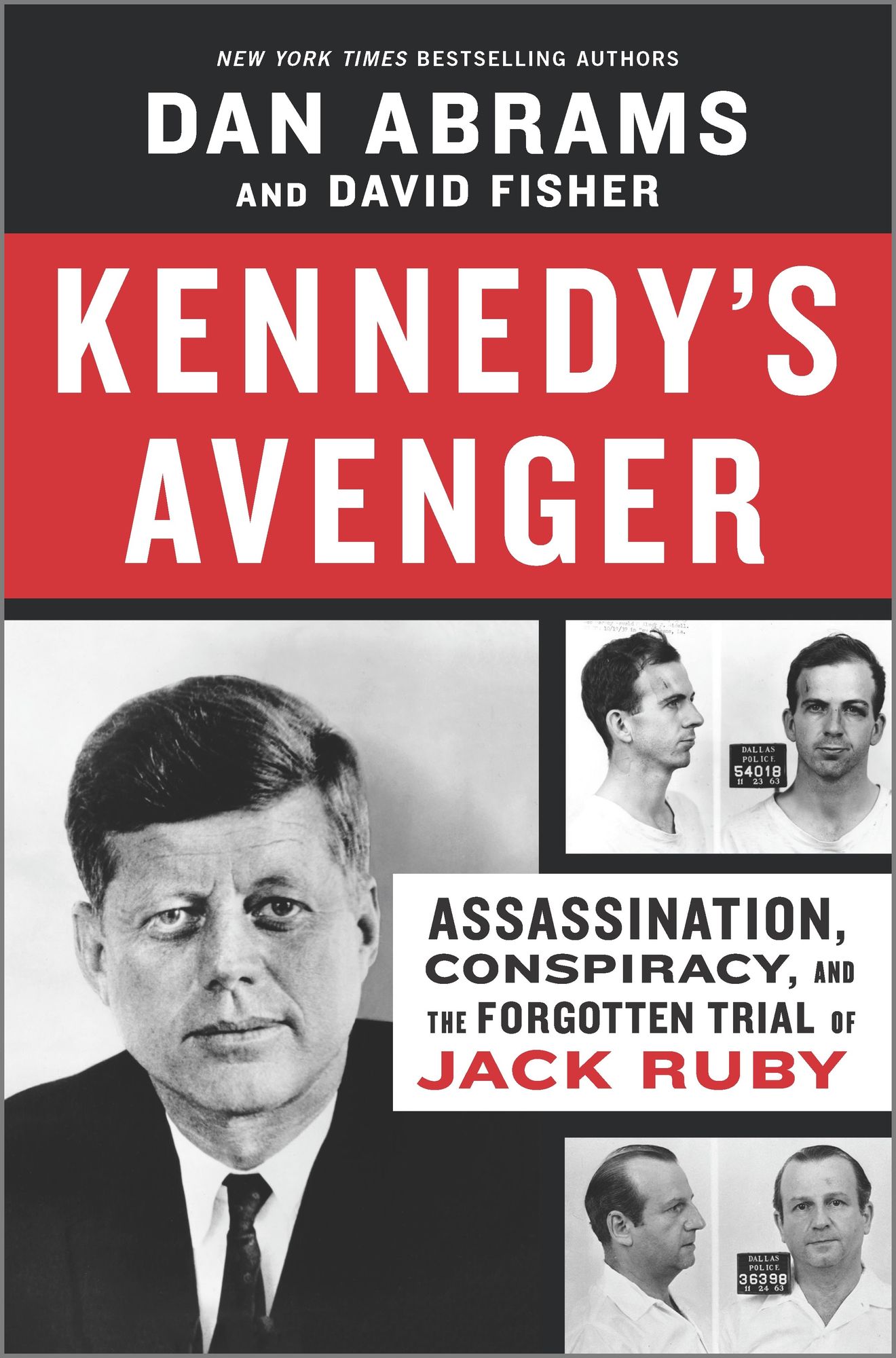 New York Times bestselling authors Dan Abrams and David Fisher bring to life the incredible story of one of America's most publicized—and most surprising—criminal trials in history.
No crime in history had more eyewitnesses. On November 24, 1963, two days after the killing of President Kennedy, a troubled nightclub owner named Jack Ruby quietly slipped into the Dallas police station and assassinated the assassin, Lee Harvey Oswald. Millions of Americans witnessed the killing on live television, and yet the event would lead to questions for years to come.
It also would help to spark the conspiracy theories that have continued to resonate today.
Under the long shadow cast by the assassination of America's beloved president, few would remember the bizarre trial that followed three months later in Dallas, Texas. How exactly does one defend a man who was seen pulling the trigger in front of millions? And, more important, how did Jack Ruby, who fired point-blank into Oswald live on television, die an innocent man?
Featuring a colorful cast of characters, including the nation's most flamboyant lawyer pitted against a tough-as-Texas prosecutor, award-winning authors Dan Abrams and David Fisher unveil the astonishing details behind the first major trial of the television century. While it was Jack Ruby who appeared before the jury, it was also the city of Dallas and the American legal system being judged by the world.
Available at:
Amazon | Barnes & Noble | Google Play | Kobo | Apple Books | Indiebound | Indigo | Audible | Goodreads
Rise Up by Reverend Al Sharpton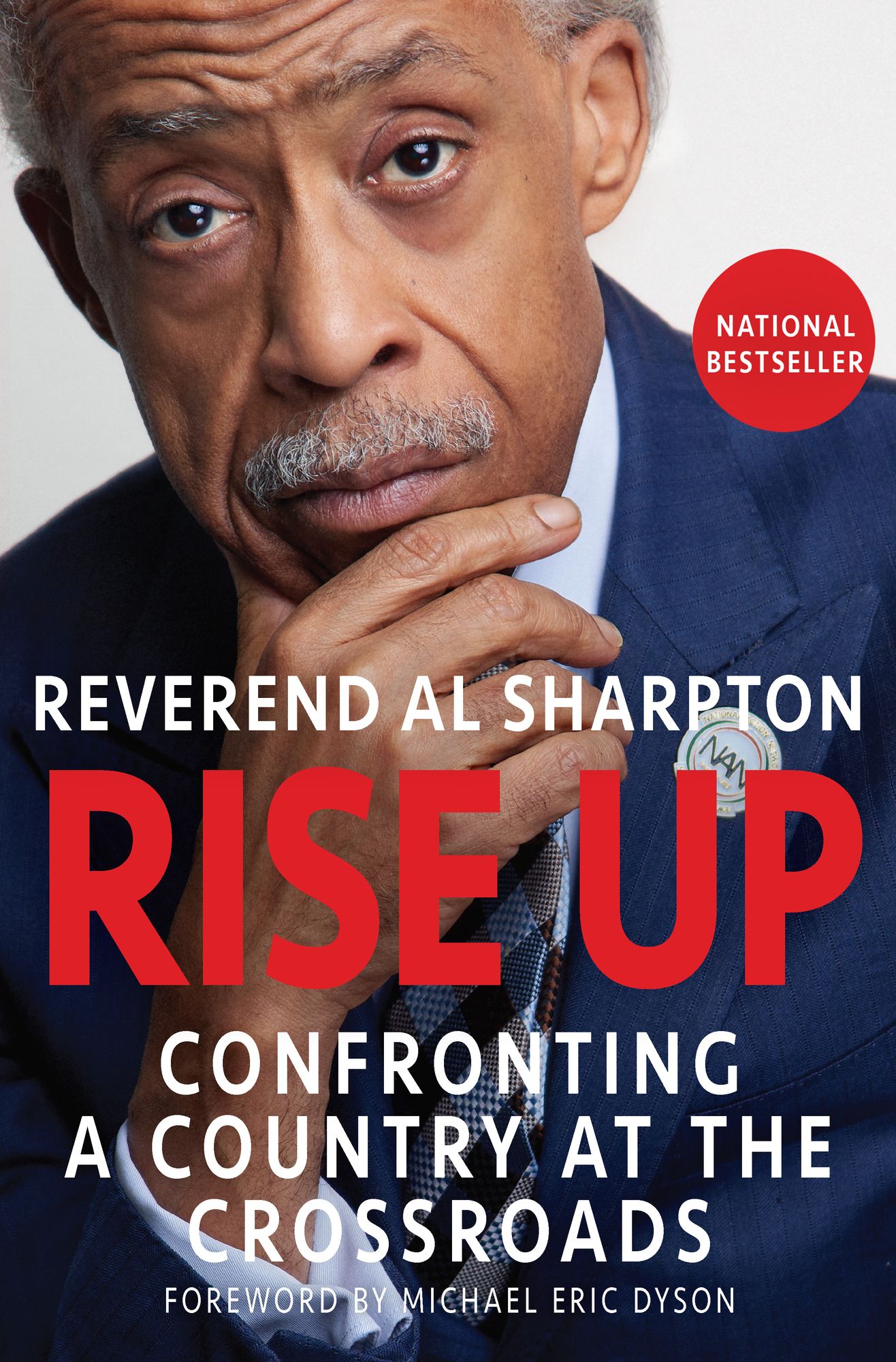 NOW A NATIONAL BESTSELLER

"This man is a gift from God to the world. This book is a gift from Al Sharpton to us. Let's appreciate them both."—Michael Eric Dyson

Beginning with a foreword by Michael Eric Dyson and closing with Rev. Al Sharpton's moving eulogy for George Floyd, Rise Up is a rousing call to action for our nation, drawing on lessons learned from Reverend Al Sharpton's unique experience as a politician, television and radio host, and civil rights leader.

Rise Up offers timeless lessons for anyone who's stood at the crossroads of their personal or political life, weighing their choices of how to proceed.
When the young Alfred Charles Sharpton told his mother he wanted to be a preacher, little did he know that his journey would also lead him to prominence as a politician, founder of the National Action Network, civil rights activist, and television and radio talk show host. His enduring ability and willingness to take on the political power structure makes him the preeminent voice for the modern era, a time unprecedented in its challenges.
In Rise Up, Reverend Sharpton revisits the highlights of the Obama administration, the 2016 election and Trump's subsequent hold on the GOP, and draws on his decades-long experience with other key players in politics and activism, including Shirley Chisholm, Hillary Clinton, Dr. Martin Luther King Jr. and more.
The time has come to take a hard look at our collective failures and shortcomings and reclaim our core values in order to build a clear and just path forward for America. Our nation today stands at a crossroads—and change can't wait.
Available at:
Amazon | Barnes & Noble | Google Play | Kobo | Apple Books | Indiebound | Indigo | Audible | Goodreads
Disasterology by Dr. Samantha Montano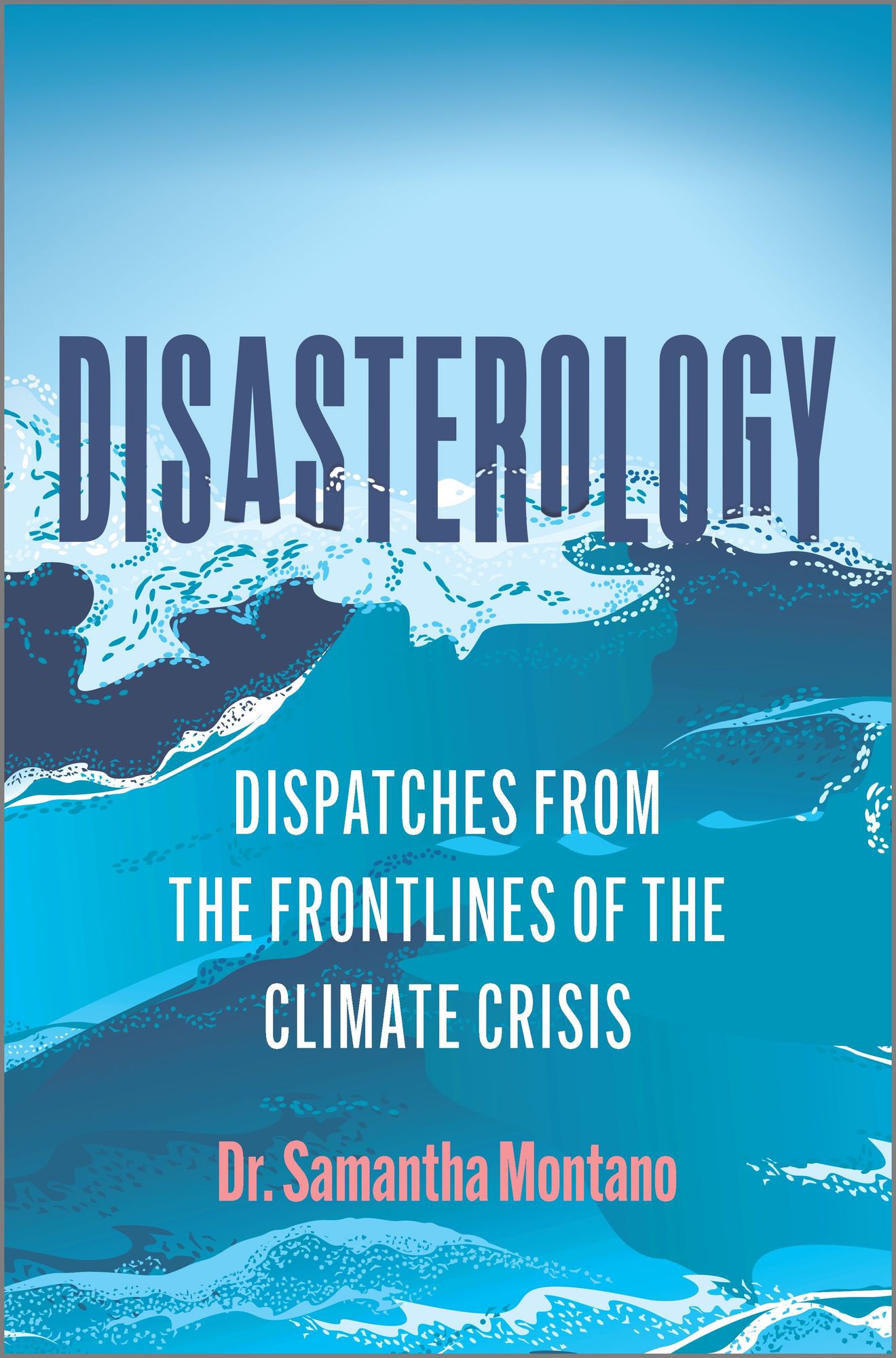 Part memoir, part expert analysis, Disasterology is a passionate and personal account of a country in crisis—one unprepared to deal with the disasters of today and those looming in our future.
With temperatures rising and the risk of disasters growing, our world is increasingly vulnerable. Most people see disasters as freak, natural events that are unpredictable and unpreventable. But that simply isn't the case – disasters are avoidable, but when they do strike, there are strategic ways to manage the fallout.
InDisasterology,Dr. Montano, a disaster researcher, brings readers with her on an eye-opening journey through some of our worst disasters, helping readers make sense of what really happened from a emergency management perspective. She explains why we aren't doing enough to prevent or prepare for disasters, the critical role of media, and how our approach to recovery was not designed to serve marginalized communities. Now that climate change is contributing to the disruption of ecosystems and worsening disasters, Dr. Montano offers a preview of what will happen to our communities if we don't take aggressive, immediate action. In a section devoted to the COVID-19 pandemic, what is thus far our generation's most deadly disaster, she casts light on the many decisions made behind closed doors that failed to protect the public.
A deeply moving and timely narrative that draws on Dr. Montano's first-hand experience in emergency management, Disasterology is essential reading for anyone who wants to understand how our country handles disasters, and how we can better face them together.
Available at:
Amazon | Barnes & Noble | Google Play | Kobo | Apple Books | Indiebound | Indigo | Audible | Goodreads
Mindfulness on the Go by Padraig O'Morain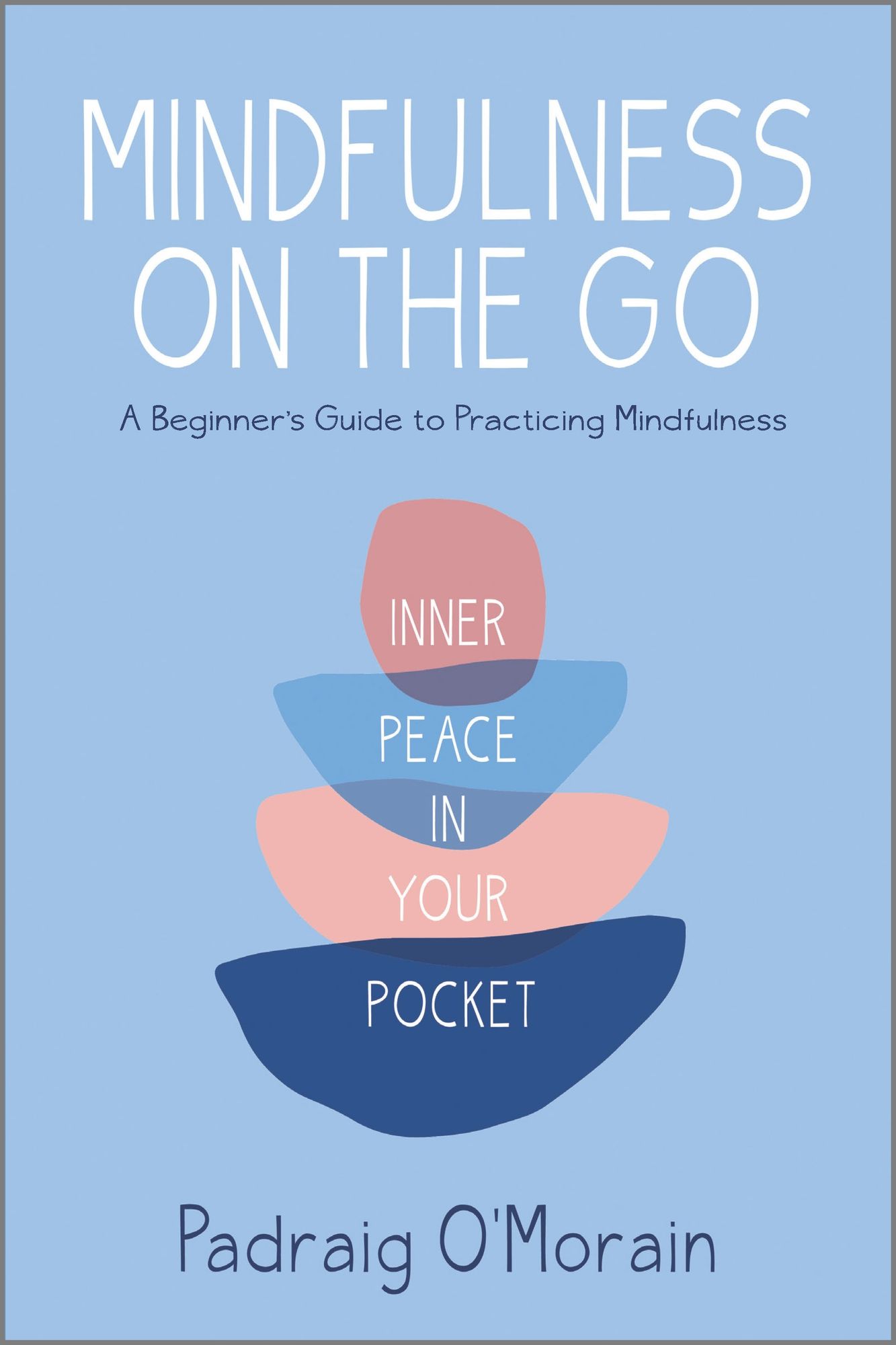 A simple guide for practicing mindfulness in a hectic, fast-moving world, perfect for the spare moments stuck in morning commutes or checkout lines.
You lead a busy life. You're constantly running between tasks, notebook in one hand, iPhone in the other. You've probably heard about the benefits of mindfulness and added "Start doing mindfulness" to your ever-growing to-do list. But frankly, who has time to meditate every day, chant in the lotus position or read long books on finding inner calm?
This brilliant handbook is packed with suggestions for ways to help you slow down, refocus and practice a form of mindfulness that actually fits in with your hectic life. Wherever you're going, whatever you're doing, you can make these mindfulness techniques a seamless part of your daily routine, without having to put any special time aside for them—and so feel calmer and less stressed—at work, at home, as a parent, in your relationships or when traveling.
Available at:
Amazon | Barnes & Noble | Google Play | Kobo | Apple Books | Indiebound | Indigo | Goodreads
Films of Endearment by Michael Koresky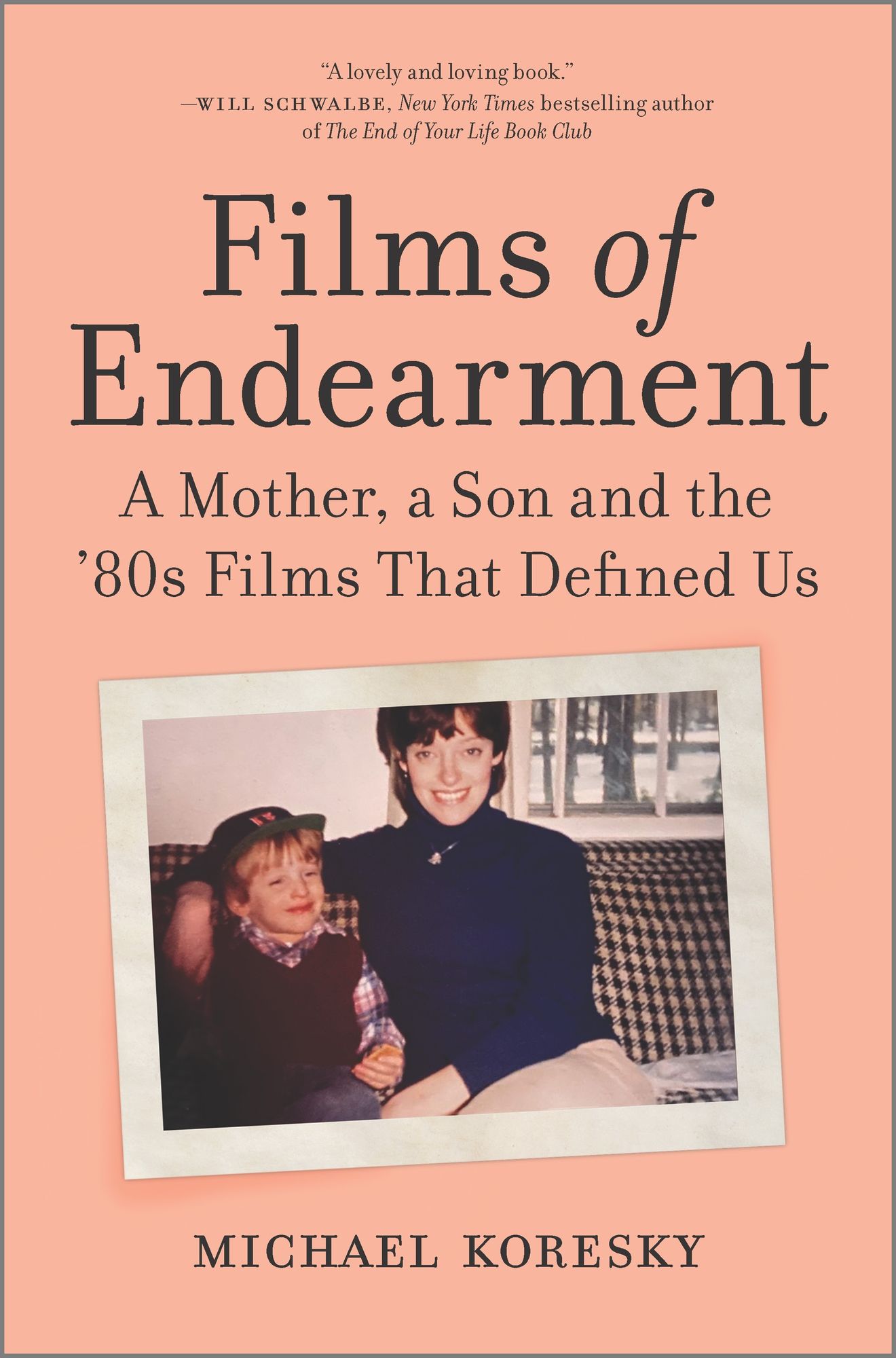 "A lovely and loving book."—Will Schwalbe, New York Times bestselling author of The End of Your Life Book Club
"I'm not sure I have ever read a book about movies that is as tender and open-hearted as Films of Endearment."—Mark Harris, New York Times bestselling author of Mike Nichols: A Life

A poignant memoir of family, grief and resilience about a young man, his dynamic mother and the '80s movies they shared together

Michael Koresky's most formative memories were simple ones. A movie rental. A mug of tea. And a few shared hours with his mother. Years later and now a successful film critic, Koresky set out on a journey with his mother to discover more about their shared cinematic past. They rewatched ten films that she first introduced to him as a child, one from every year of the '80s, each featuring women leads.
Together, films as divergent as 9 to 5, Terms of Endearment, The Color Purple and Aliens form the story of an era that Koresky argues should rightly be called "The Decade of the Actress."
Films of Endearment is a reappraisal of the most important and popular female-driven films of that time, a profound meditation on loss and resilience, and a celebration of the special bond between mothers and their sons.
Available at:
Amazon | Barnes & Noble | Google Play | Kobo | Apple Books | Indiebound | Indigo | Audible |Goodreads
A Dog Named Boo by Lisa J. Edwards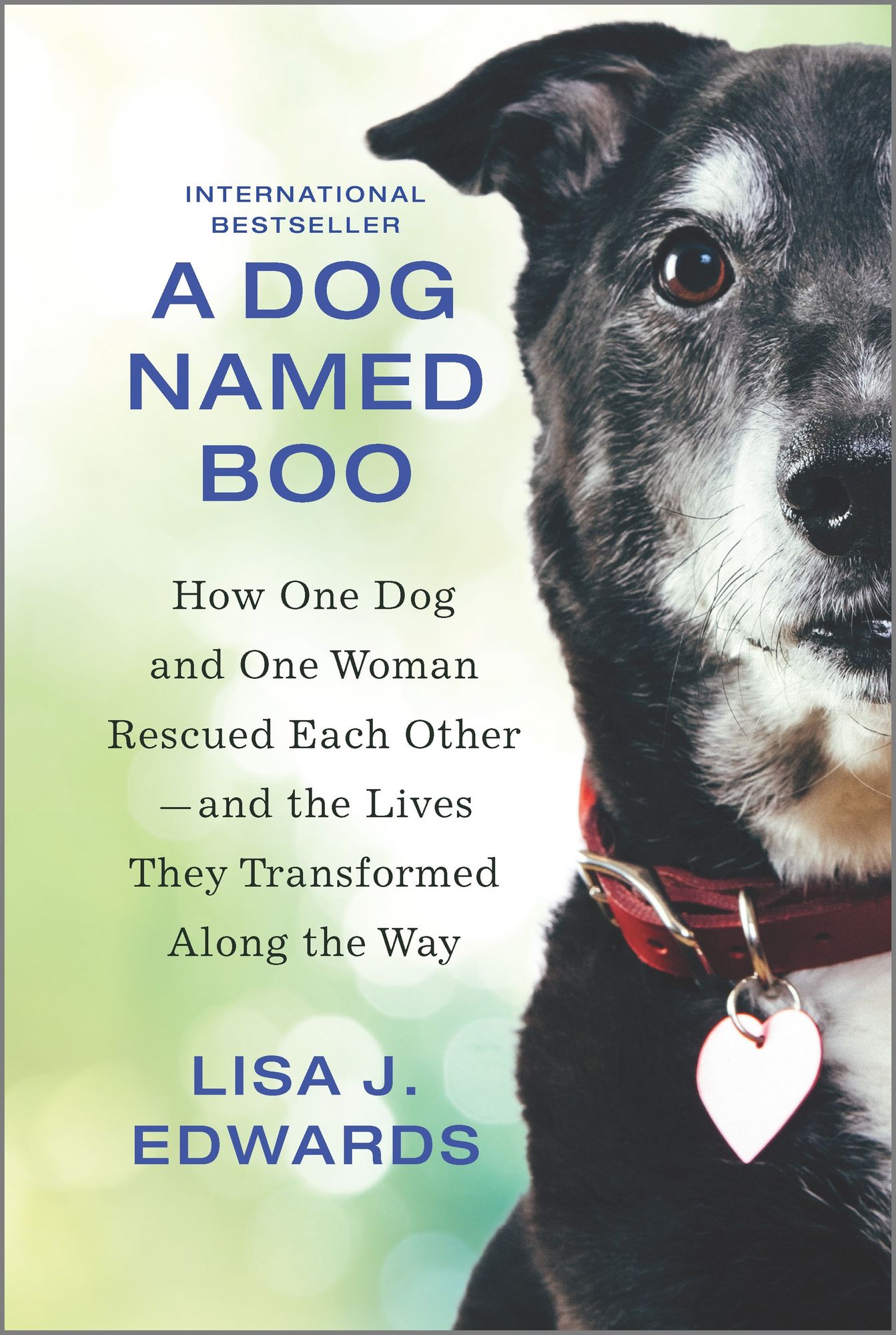 The International Bestseller
"The 'feel good' book of the season… Boo's story reminds all of us that life is full of possibilities and that hope often arrives wagging a tail." —Best Friends magazine
The dunce of obedience class with poor eyesight and a clumsy gait, Boo was the least likely of heroes. Yet with his unflappable spirit and boundless love, Boo has changed countless lives through his work as a therapy dog: inspiring a six-year-old boy to speak for the first time in his life, coaxing movement from a paralyzed girl and stirring life in a ninety-four-year-old nun with Alzheimer's disease. But perhaps Boo's greatest miracle is the way he transformed Lisa Edwards's life, giving her the best gift of all: faith in herself.
This is the inspiring true story of how one woman and one dog rescued each other, a moving tribute to hope, resilience and the transformative power of unconditional love.
Available at:
Amazon | Barnes & Noble | Google Play | Kobo | Apple Books | Indiebound | Indigo | Goodreads
What are you planning on reading this summer? Make sure to browse all of our summer reads and let us know in the comments below!