Happy Thanksgiving to all of our American readers! There's nothing like a day off to spend with family, food and football to remind us of how much we have to be appreciative of. For all of us readers, here are nine bookish things we have to be thankful for this Thanksgiving.
Beautiful Shelves
There are so many ways to organize them and nothing makes a room feel more complete than a shelf (or two…or ten) of books. Organized by size, genre, color, it doesn't matter! They look great no matter how they're sorted.
.
Bookstores and Libraries
Speaking of my shelves, where would they be without bookstores? We all have a favorite store and many books we've acquired from it. And let's not forget about libraries, which give us free books, free events and much help from their amazing librarians.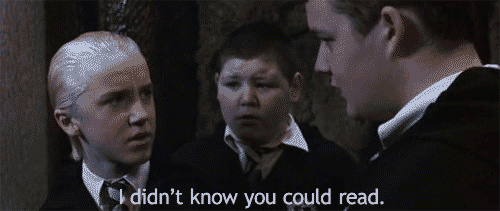 Friends Who Read
Having friends who share a love for reading is amazing. Whether they're online, friends you see every day or members of your book club, a love of reading is a great thing to have in common. There's so much to talk about and so many recommendations to give and get. And they can lend us books!
Great Adaptations
Book-to-movie adaptations rule Hollywood, television and even Broadway. This year many books have been adapted: The Jungle Book, Me Before You, Girl on the Train, The BFG, The Light Between Oceans, The Queen of Katwe… In the new year, I'm looking forward to Hidden Figures and the HBO series Big Little Lies.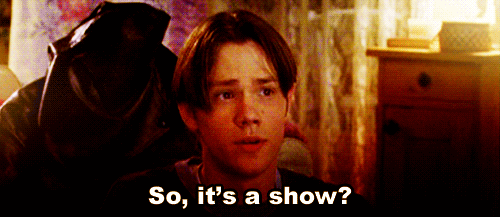 The Gilmore Girls Revival
When you work in an industry that pretty much runs on a love for books and coffee, it's not surprising that Gilmore Girls is a much loved show. Thankfully, the show is returning to Netflix tomorrow with Gilmore Girls: A Year in the Life. Rory Gilmore introduced thirteen-year-old me to books like The Bell Jar and Life of Pi and it is unbelievable and amazing that we get to return to Stars Hallow.

Amazing Covers
Sometimes it's hard not to judge a book by its cover, especially when they can be so beautiful. There are so many wonderful designs this year that make me want to run to the nearest bookstore and buy everything I can find. See our favorite book covers of the year here!
#Bookstagram
What's better than a platform for people to share their love for books through beautiful photographs? Book lovers are all over Instagram and the pictures make me swoon! Everyone from publishers to celebrities like Reese Witherspoon are joining in, and what could be more fun? If you love Bookstagram as well, be sure to check us out at @BookClubbish!

Book Merch
Book-themed T-shirts, jewelry, candles—I want it all! You would think buying books would be enough, but there's so many book-related products that are to die for. Emily Dickinson doll? A must-have! Punk author tote bag? I need it! Getrude Stein beer stein? How have I gone so long without one?
Incredible Books
Most importantly, we're thankful for amazing books and the writers who give them to us! Looking for the perfect long weekend read? Check out our lists of Books to Immediately Add to Your Book Club's TBR List, Breakdown of 2016's Award Winning Novels and Big (Fall) Books!
Happy Thanksgiving! What are you reading this long weekend and what are you thankful for? Let us know in the comments below!