Canadian Thanksgiving is happening this weekend, so delicious fall recipes have been on my mind for weeks. While the holidays are a great time to revisit our favorite traditional dishes, I've been wondering whether there might be a nice (and tasty) way to shake things up a bit. Then it hit me: why not have a literary-inspired feast?
Many novels, whether long-time classics or contemporary fiction, feature food in a prominent way. There have been several moments where I've found myself eagerly reaching for a snack when a story has swept me away with mouthwatering descriptions of delicious meals, but wouldn't it be wonderful to take those treats right out of the pages and onto your dining table?
Well, it turns out this is a pretty popular idea! Below we've rounded up some incredibly yummy and thoughtful posts by book bloggers with a culinary twist. Whether you're planning a full-out themed dinner or just want to try a tasty dish inspired by a great read, check out these fantastic recipes for your next literary feast:
The Vacationers — Emma Straub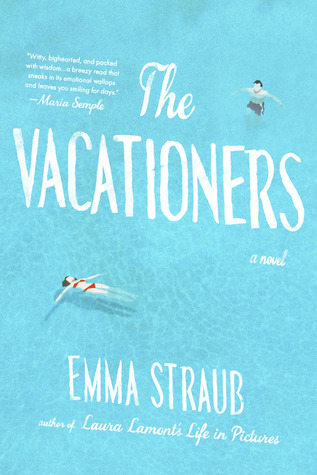 "Franny knew plenty of women who had chosen to prioritize the eternal youth of their bodies, and they were all miserable creatures, their taut triceps unable to conceal their dissatisfaction with their empty stomachs and unfulfilled lives. Franny liked to eat, and to feed people, and she wasn't embarrassed that her body displayed such proclivities."
Pasta with Capers and Anchovies by Yummy Books
Moby Dick — Herman Melville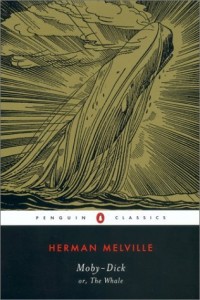 "But when that smoking chowder came in, the mystery was delightfully explained. Oh, sweet friends! hearken to me. It was made of small juicy clams, scarcely bigger than hazel nuts, mixed with pounded ship biscuit, and salted pork cut up into little flakes; the whole enriched with butter, and plentifully seasoned with pepper and salt…we despatched it with great expedition."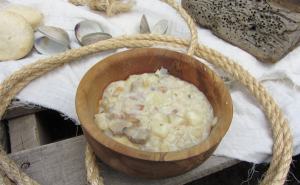 Clam Chowder by Food through the Pages
Harry Potter — J. K. Rowling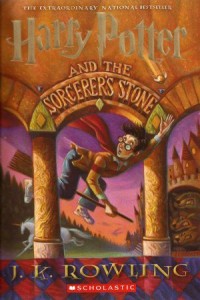 "He had never had any money for candy with the Dursleys, and now that he had pockets rattling with gold and silver he was ready to buy as many Mars Bars as he could carry—but the woman didn't have Mars Bars. What she did have were Bertie Bott's Every Flavor Beans, Drooble's Best Blowing Gum, Chocolate Frogs, Pumpkin Pasties, Cauldron Cakes, Licorice Wands, and a number of other strange things Harry had never seen in his life. Not wanting to miss anything, he got some of everything and paid the woman eleven silver Sickles and seven bronze Knuts."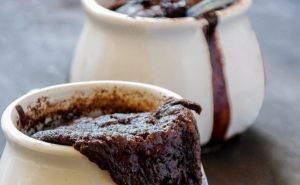 Cauldron Cakes by Food in Literature
The Hobbit — J.R.R. Tolkien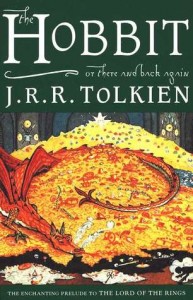 In this classic novel, a whole group of unexpected (and hungry!) guests arrive at Bilbo's house and proceed to raid his pantry for an impromptu feast. Here, blogger Bryton Taylor has provided recipes for you to recreate the entire meal!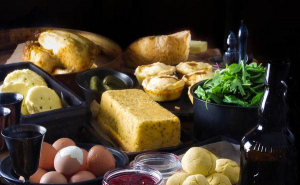 An "Unexpected" Dinner Party menu by Food in Literature
The Hunger Games — Suzanne Collins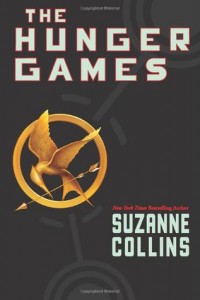 "'Okay, no more than one bite of each dish,' I say. My resolve is almost immediately broken at the first table, which has twenty or so soups, when I encounter a creamy pumpkin brew sprinkled with slivered nuts and tiny black seeds. 'I could just eat this all night!' I exclaim. But I don't. I weaken again at a clear green broth that I can only describe as tasting like springtime, and again when I try a frothy pink soup dotted with raspberries."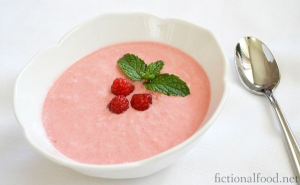 The Capitol's Frothy Raspberry Soup by Fictional Food
"I'm starving and the stew is so delicious—beef, potatoes, turnips, and onions in a thick gravy—that I have to force myself to slow down. All around the dining hall, you can feel the rejuvenating effect that a good meal can bring on. The way it can make people kinder, funnier, more optimistic, and remind them it's not a mistake to go on living. It's better than any medicine."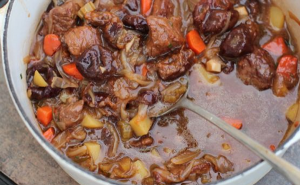 Lamb Stew with Dried Plums by Spinach Tiger
A Game of Thrones — George R. R. Martin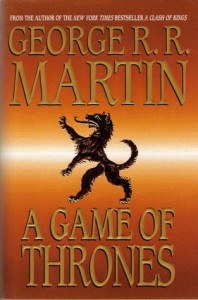 Like many fantasy series, food plays a huge role in Martin's A Song of Ice & Fire books. In fact, there are so many food references that you can get yourself an official Game of Thrones cookbook!