For those looking for a story all about the bonds of family, The Brightest Sun should be the latest addition to your bookshelf. Featuring three very unique women as they struggle to deal with relationships, motherhood, and their role as women.
About The Brightest Sun: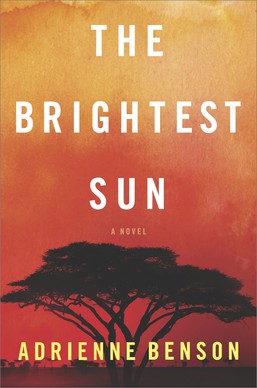 An illuminating debut following three women in sub-Saharan Africa as they search for home and family
Leona, an isolated American anthropologist, gives birth to a baby girl in a remote Maasai village and must decide how she can be a mother, in spite of her own grim childhood. Jane, a lonely expat wife, follows her husband to the tropics and learns just how fragile life is. Simi, a barren Maasai woman, must confront her infertility in a society in which females are valued by their reproductive roles. In this affecting debut novel, these three very different women grapple with motherhood, recalibrate their identities and confront unforeseen tragedies and triumphs.
In beautiful, evocative prose, Adrienne Benson brings to life the striking Kenyan terrain as these women's lives intertwine in unexpected ways. As they face their own challenges and heartbreaks, they find strength traversing the arid landscapes of tenuous human connection. With gripping poignancy, The Brightest Sun explores the heartbreak of loss, the struggle to find a sense of belonging and the surprising ways we find our family and home.
Amazon | Barnes & Noble | Google Play | Kobo | iBooks | Indiebound | Goodreads
Read an Excerpt
One of the old women severed the umbilical cord and passed the tiny body, slippery and warm, up into Leona's arms. It felt unnatural to hold the baby; the infant seemed too small some-how, almost weightless. Leona rolled carefully onto her side and settled the baby next to her.
Click here to continue reading
Recommended Reads
Not sure what to read when you'd finished The Brightest Sun? Here are some books you'll want to dive into!
Americanah by Chimamanda Ngozi Adichie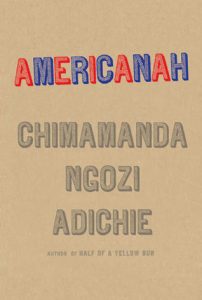 From the award-winning author of Half of a Yellow Sun, a powerful story of love, race and identity.
As teenagers in Lagos, Ifemelu and Obinze fall in love. Their Nigeria is under military dictatorship, and people are fleeing the country if they can. The self-assured Ifemelu departs for America. There she suffers defeats and triumphs, finds and loses relationships, all the while feeling the weight of something she never thought of back home: race. Obinze had hoped to join her, but post-9/11 America will not let him in, and he plunges into a dangerous, undocumented life in London.
Thirteen years later, Obinze is a wealthy man in a newly democratic Nigeria, while Ifemelu has achieved success as a blogger. But after so long apart and so many changes, will they find the courage to meet again, face to face?
Fearless, gripping, spanning three continents and numerous lives, Americanah is a richly told story of love and expectation set in today's globalized world.
Amazon | Barnes & Noble | Google Play | Kobo | iBooks | Indiebound | Goodreads
Little Bee by Chris Cleave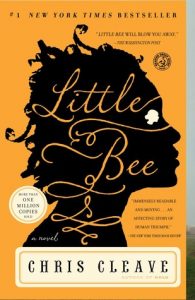 From the author of the international bestseller Incendiary comes a haunting novel about the tenuous friendship that blooms between two disparate strangers—one an illegal Nigerian refugee, the other a recent widow from suburban London.
Amazon | Barnes & Noble | Google Play | Kobo | iBooks | Indiebound | Goodreads
The Poisonwood Bible by Barbara Kingsolver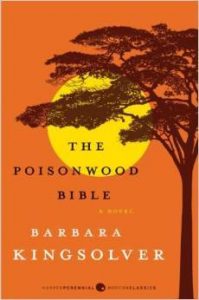 The Poisonwood Bible is a story told by the wife and four daughters of Nathan Price, a fierce, evangelical Baptist who takes his family and mission to the Belgian Congo in 1959. They carry with them everything they believe they will need from home, but soon find that all of it — from garden seeds to Scripture — is calamitously transformed on African soil. What follows is a suspenseful epic of one family's tragic undoing and remarkable reconstruction over the course of three decades in postcolonial Africa.
Amazon | Barnes & Noble | Google Play | Kobo | iBooks | Indiebound | Goodreads