On the January morning I sat at my computer to begin Things We Have in Common, I had neither a title nor a story. I didn't even know what kind of story I might write. In another mood, on another day, I fancied I might have written something entirely different. And maybe I would have. But I didn't know then the underlying forces that drive us all not only in our everyday lives, but also as writers. In my seemingly unprepared and empty mind-set, I typed the beginning of a sentence: The first time I saw you, you were standing at the far end of the playing field… I liked the "you," the immediate and intimate bond it created between speaker and listener, and the mystery of who that "you" might be. I could see three characters standing on that playing field—the three central characters in the novel. I could also feel the emotional, almost romantic, connection between them and immediately knew, if not the whole story, at least the setup for it. In those moments I knew the book's title, too, and glimpsed an ending so dark and beautiful that it thrilled me to the bone.
I have always loved dark, psychologically driven stories. As a teenager I devoured The Collector by John Fowles, Magic by William Goldman and the stories of those literary geniuses Patricia Highsmith and Daphne du Maurier. It was no real surprise to me, then, that it was those writers informing the tone and feel of my writing. It wasn't until many months after the book was published in the UK, though, when I moved back to the same street in a village I had lived in more than a decade before, that I realized my book had been anything but an accident of imagination.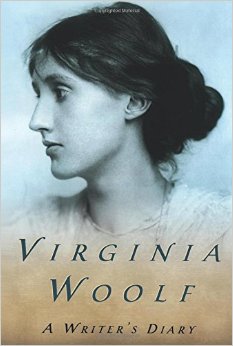 My daughter had been young when we lived in the village first and had spent many happy hours playing out on our street with the other neighborhood kids. There had been this one girl, though—an overweight loner I'd never once thought of in the years since we'd moved away—that had never joined in. Yet she was always there, standing at her gatepost, eating biscuits or chocolate bars and watching. It was her separateness, her loneliness, that I realized had imprinted on me so powerfully all those years ago—her invisibility to her peers who rushed to and fro past her on scooters or hand in hand without giving her even a glance. More than that, though, it was her expression—the strange, detached smile on her lips as her eyes followed them up and down. It is this lonely girl, whose name or person or family I never knew and who has now gone from the street, who I realized, so long after the process of writing, is the novel's real inspiration.
Loneliness is something we all, to a lesser or greater extent, have experienced and instinctively fear. The desire for human connection is at the core of our motivational systems. As babies, we cry out for it. By the time we reach school age we are fighting for it—or at least, if fighting is too strong a word, trying to maneuver ourselves into positions where we will get it. We understand, even if not consciously, that human connection is key to our emotional survival.
Most people have only known transient loneliness brought about, in some shape or form, by the loss of loved ones. It is a powerful state, one that heightens our senses, alters our perception. Virginia Woolf referred to it as "the singing of the real world as one is driven by loneliness and silence from the habitable world." The idea that loneliness is the "real" world is terrifying, yet there is no doubt that the state of being lonely more than any other reveals to us the profound beauty of the universe. I was fourteen when U2 wrote that "losing you" is the "sweetest thing." Those lyrics still trigger in me that strange prick of tears.
I wouldn't say I have experienced loneliness more than most. I was bullied at junior school for two miserable years, homesick at thirteen when I first went to boarding school and heartbroken in my early twenties. Why then, when my own experience of loneliness has been much like others', is it the driving force in Things We Have in Common and in the novel I'm currently writing, too? I began to look into my childhood. Growing up, my mother was afraid that people didn't like her. I would try again and again to reassure her in vain that this wasn't true. Perhaps this was an insight into loneliness? The experience has certainly made me hypervigilant of people's feelings in social situations. Perhaps it was also that my father, an Olympic helmsman, was unable to conceal his disappointment at my early failing in the sport? He took his love away and in response I trained until I made the British Sailing Team, then spent years feeling like an imposter in a sport I did not love.
Whatever experiences combined to inform my hunger to explore loneliness, it is the romantic aspect of the state that draws me the most. It was the image of a lonely teenage girl on a school playing field watching a man at the fence who in turn is watching another girl laughing amongst friends that inspired Things We Have in Common. With that initial image on a school playing field, I had cast my protagonist, Yasmin. She is a fifteen-year-old girl still grieving the loss of her father, overweight and rejected by her peers. Her loneliness is far from transient. It is entrenched, debilitating. She does not even possess the luxury of enduring her loneliness in private as an adult might. Her loneliness is instead a living exhibit, subject to reinforcement at the hands of her peers, teachers and even, unwittingly, her mother and stepfather. What must happen, I wanted to know, inside the young mind of one so lonely? What might any of us in her shoes be capable of doing to find love? And aren't we all, in our instinct to keep our distance from those cast out, to some degree responsible for the actions they might be driven to take? Can we really expect lonely individuals to follow the rules of a society they are allowed no access to?
I am glad, though, that as I wrote the character of Yasmin, she did not buckle under such deep-rooted loneliness but shows herself to be a true heroine. I'm glad that despite the unrelenting cruelty of deep loneliness, she manages to find and cling on to a kernel of hope.
We left our street and village ten years ago when our daughter was seven. The girl that lived a few doors down from us and who inspired my novel will be nineteen or twenty now; a young woman. I hope, wherever she is, she is happy.
Are you looking forward to reading Things We Have In Common? Let us know in the comments below!