I came to reading early, and I loved it. I was voracious. Books were my refuge; they made me laugh, moved me to tears, made me think. Or, you know, made me throw them across the room in outrage. All of my reactions to reading were both personal and larger than life—and that hasn't changed much. What I react to? That's changed. But the place books have in my heart and mind hasn't.
It's why I wanted to work in a bookstore so badly. Think: I walk into work and I'm surrounded by books. Which seemed to me to be a version of heaven. And I would get paid to be there! Ahem.
I did not learn a lot about writing while working at bookstores; I learned about bookselling.
But some of those lessons were nonetheless important to my writing career.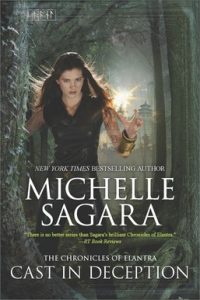 At sixteen, with sparkling eyes, I embarked on my first bookstore job. The manager was a young man with distinct reading tastes. He did not read fantasy or science fiction, and when he found out I did, he told me to look over the shelves and asked for my opinion. While we were a larger mall store, we didn't have a huge SF section.
I explained that everyone who liked SF/F had already read most of the books on the store shelves. He understood that I was a reader, and an avid one, and considered that what I wanted out of the bookstore would overlap with what other readers of the genre wanted: new authors to discover. So the manager let me order newer books.
And I loved that part of the job. I loved seeing what was new. I loved being able to place orders for those titles and—like a mother hen—watching to see what sold.
I observed that #1 New York Times bestsellers, ordered in large display quantities, did not always immediately sell out in our store. Nor did award winners.
The first important thing I learned from bookselling was this: books I loved, books I shoved into the hands of anyone who asked or would stand still long enough (I was young, remember), also did not sell.
I think until then I had unconsciously assumed that if I loved it, others would, too. On some level, I conflated my emotional response to a writer's brilliance with success. With financial success. This came crashing down around my ears when a book I reordered for our store did not arrive because it was out of print. I remember staring at the invoice and blinking. I couldn't quite put "out of print" together with "book I love."
My manager had been a bookseller for years, and while he was sympathetic, he was also sanguine. This happened all the time.
"But—but—I loved that book!"
"Yes. You did. And you still do."
I did not love returns.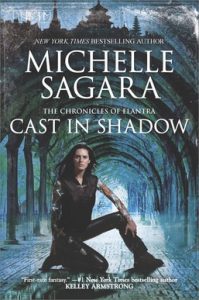 The first time we culled books—from the front-of-store bestseller shelves—for return, it was a bit sad. When I was told that we would be ripping the covers off the books and sending only the covers to the publisher, I thought the manager was making fun of me. I thought he was joking. He wasn't.
He expected me to…tear the covers off the books. To…destroy the books.
You may all laugh now, but I wasn't kidding about the sparkly eyes with which I embarked on a bookselling career. There are historical reasons that mass markets have strip-cover returns, but I'm telling you, if anyone had ripped a cover off of one of my books, blood would have been shed. I was almost in tears. It was the worst thing about working in a bookstore.
(To be fair, the assistant manager and a full-timer both patted my back in sympathy, remembering their own first introductions to book murder.)
I survived, of course. Publishers did not send special book police to take me away for destroying their books.
Not all of the books I loved went out of print, so I consoled myself with the knowledge that my love for a book did not immediately kill it. Some of the books I loved went on to huge success. The inverse was also true. Some of the books I hated—or hated enough that I didn't finish them—went on to huge success, but some of the books I hated also failed.
To me, there was no rhyme or reason. Not even the publishers controlled the fate of a book; not all of their dollars or optimism could consistently produce results. Heavily promoted books sank or swam just often as less well-supported books.
There were simply stories and readers. Promotion helps, because it means a wider range of readers try a book—but many of those readers may not like said book.
I also learned that most of the sales, especially of backlist, consistently happened for one of two reasons: "My friend recommended this author" or "I loved his/her other books." Distant third was "I read a review and it sounded interesting."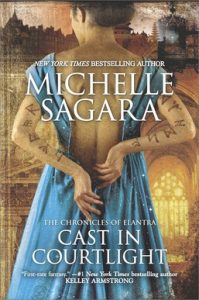 These were important lessons for me.
I started to write in the hope that I could make half a living from it, the other half coming from full-time bookstore work (by that time I was managing Bakka, the SF/F specialty store in Toronto). I understood, by that time, that most writers don't earn enough to make a living. In the changing dynamics of publishing, many writers don't remain on the shelves long enough to find an audience.
But I had stories I wanted to tell. I hoped that those stories—which meant so much to me—would resonate with readers.
My first series didn't. Yes, people found me or wrote to me because they loved those books—but there weren't enough of those readers. That was a truth I'd been prepared for; it was disappointing, but it was not the death of all dreams. I understood that I could continue to write. And I did.
Those early books, which did not sell well enough, were nonetheless read. They're not the books I would write now, because I'm not that twenty-five-year-old anymore. But they were the best books I could write at the time I wrote them.
Authors don't control most of the publication process. We don't get to choose our pub date, our covers or how we're marketed by the publisher; we don't control the sales force. Each book is one of hundreds of titles that the publisher will put out in the year of publication. We might disappear. We might not be the Lead Title (most of us won't be). But that doesn't mean we can't find an audience; that doesn't mean an audience won't eventually grow.
No one knows for certain what is going to sell.
The one thing we do have control over is the words on the page. Even in revision, the words are ours. And if I cringe at some sentences past-me wrote—and I confess, I do—I console myself with the knowledge that they were the best words I could write at the time.
And going forward, I want every book to be composed of the best words I can write. Because that's what I have control over; that's what I know. I can write this book. I can love this story. And I can send it out into the wider world, where I have hope that it will find its readers.
Click here to learn more about Cast in Deception.