Ever wonder sometimes how those gorgeous book covers come into being? We've got the inside scoop from Gigi Lau, an Art Director at MIRA Books, who was in charge of bringing to life the story and feel of Emilie Richards' upcoming page-turner When We Were Sisters. See what she had to say about the photo shoot and get exclusive behind-the-scenes glimpses at the session!
It was a blustery October day when we went out to shoot the cover for Emilie Richards' WHEN WE WERE SISTERS. We drove an hour outside of Toronto to a quiet picturesque farm for the shoot. The sun would peek in and out of the clouds, teasing the photographer with bright hot light and the lovely filtered light we preferred through the clouds. We had to move quickly and adapt the shots to what the skies provided. We had a successful shoot trying different areas of the farm—the field versus the dirt road. Our two models, Mena and Julia, bravely donned sweet summer dresses in the windy conditions. They were champs and quickly got into the mood of becoming close sisters, despite having just met. It was Mena's first shoot ever too; she was a bit nervous but her own older sister is a model and gave her lots of advice prior to. Adorable, isn't it? That's what sisters are for!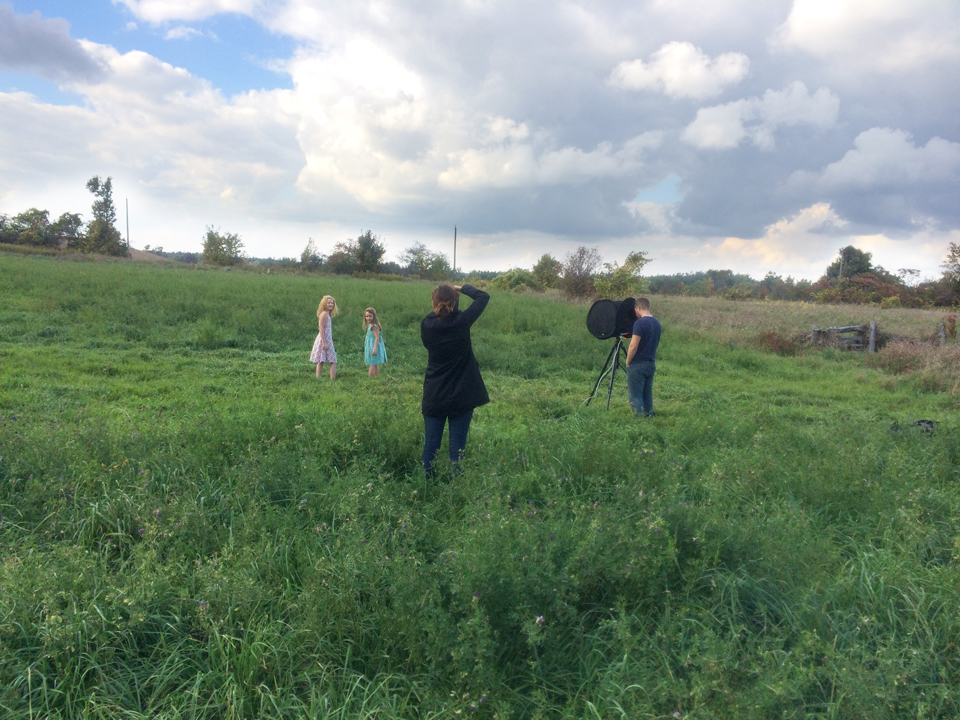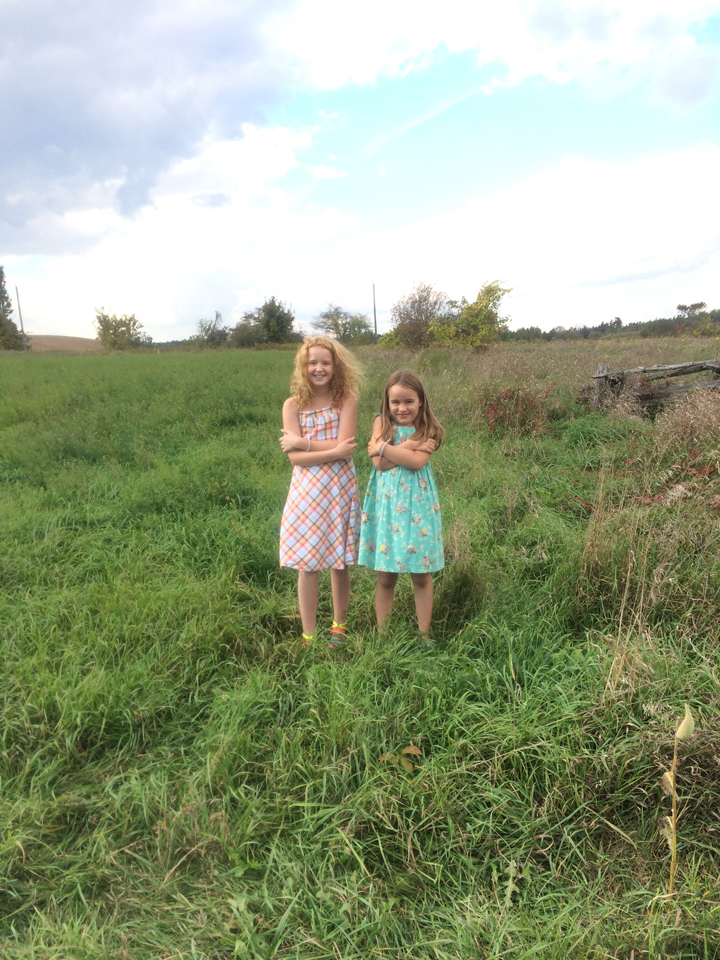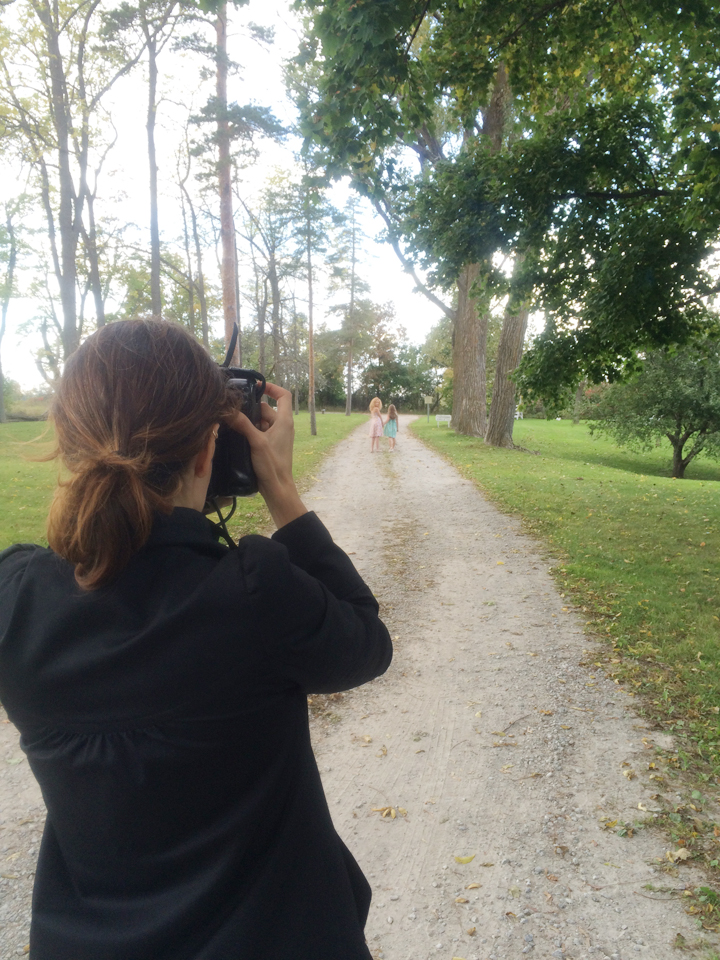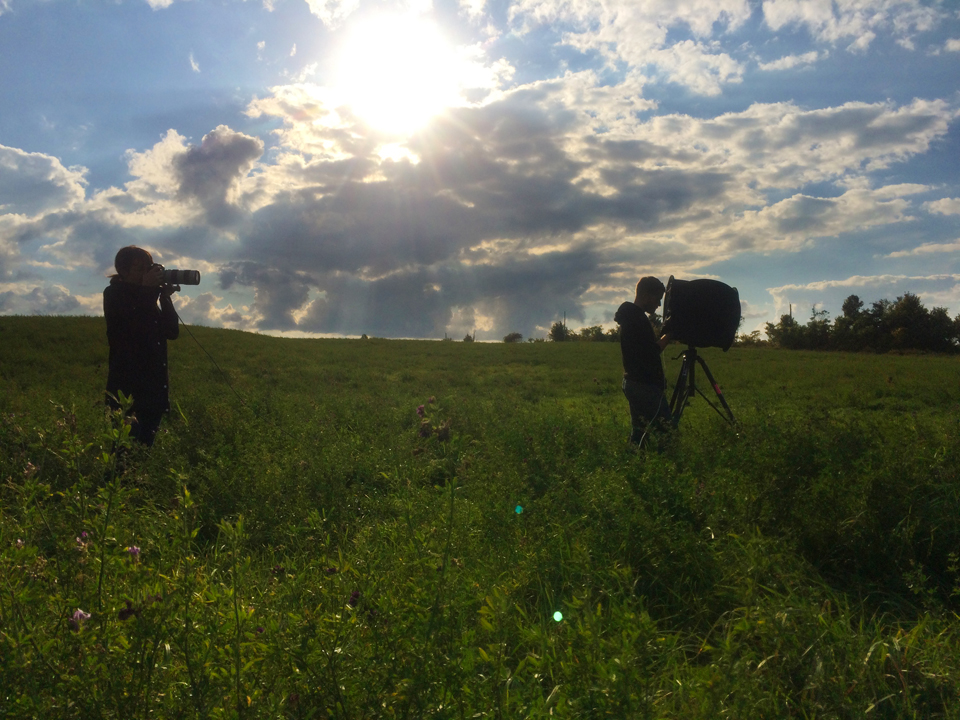 Interested in learning more? EMILIE RICHARDS has a blog post today over at her website talking about the Cover Shoot from the author's perspective! Mosey on over!
---
by EMILIE RICHARDS
Coming May 31
As children in foster care, Cecilia and Robin vowed they would be the sisters each had never had. As adults, though they have found different paths in life, they remain as close as ever. But dark childhood memories can never be completely forgotten, and when their deeply buried secrets threaten to resurface and destroy their new lives, Cecilia and Robin must face their shared past in order to secure their futures.
---