Every year the house lights and decorations go up without fail and what was once a gloomy house on a cold wintry night suddenly becomes warm and inviting. A sense of security envelops you because, after all, home is the safest place to be…or is it?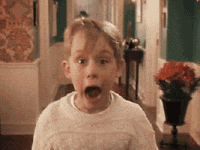 Kevin McCallister knows differently!
That's right, I'm referring to the classic Home Alone movie featuring an eight-year-old fighting off two home invaders. This fun family movie puts a happy spin on the home break-in. A holiday favorite of mine, I disregard the fact that much of the violence is fatal!
What's the appeal of this movie? Well, in my opinion it's the perfect combination of Christmas cheer and Krampus hijinks. So if you'd like a break in the yuletide, here are some thrilling and dark reads to distract you!
One day Haley Cooke, a normal seventeen-year-old girl, disappears, leaving behind one ominous message: "If you're reading this, I'm already dead…" FBI profiler Evelyn Baine is called in to investigate and make sense of the disappearance, which happened within the confines of Haley's supposed safe high school. Anyone could be a suspect but the trouble is Haley seemed well liked by all. Of course as Evelyn digs into Haley's inner circle more, the secrets and lies begin to surface. If there isn't a kidnapper among them, the dark alternative is that Haley's disappearance is a ruse with dangerous repercussions.
An advice columnist, Margot Lewis receives typical cries for help daily. As a Classics and English teacher, her "Dear Amy" job is a distraction in her otherwise quiet life. That is until she receives a "Dear Amy" letter unlike any other—it contains a pleading message: "Please help me." The letter arrives right when fifteen-year-old Katie Browne disappears. The writer claims to be Bethan Avery, a girl who disappeared twenty years earlier when she was the same age as Katie. With this newfound evidence in hand, criminologist Martin Forrester arrives in town to research Bethan Avery's disappearance in hopes of making a connection to Katie Browne's case. Suddenly Margot finds herself involved in the lethal case and finds she has become a target.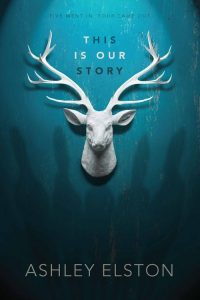 This Is Our Story by Ashley Elston
A hunting trip undertaken by five boys becomes a dark scandal when only four return home. They won't say who among them is at fault for the shot that killed their friend Grant. The evidence is inconclusive. The case falls to Mr. Stone, and so to Kate Marino, a senior intern. Despite pressure to deal with the case quickly, Kate won't let it go. She wants justice for Grant and will uncover the secrets that the boys are hiding. But the closer she gets to the truth, the more it becomes clear that the accident may not have been an accident after all.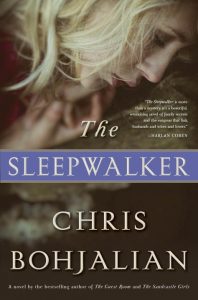 The Sleepwalker by Chris Bohjalian
Annalee Ahlberg is a chronic sleepwalker. It's a condition that has plagued her family, though never more so than when she disappears one night. Immediately a search party is assembled in hopes of finding her before it's too late. She could be wandering farther and farther away from them and into danger. Her daughter Lianna is questioned by a young detective named Gavin, who seems to know quite a lot about Annalee. A piece of a nightshirt is discovered, leading to dire conclusions. But where is Annalee? If she has been hurt, or worse, where is her body?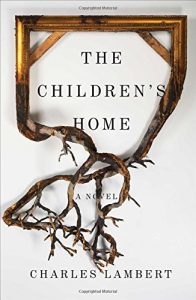 The Children's Home by Charles Lambert
A disfigured heir, Morgan Fletcher chooses to live his life in seclusion on his dwindling estate. It's how he's always preferred it. However, his normality is disrupted when two mysterious children appear. They have quite the effect on him, leading him to take them in. His mansion becomes their home. A home that begins to draw other children. Soon Dr. Crane, the town physician, becomes involved, experiencing the same fascination with the children as his friend. Yet, the children do not behave normally, seeming to possess an uncanny familiarity with the mansion. And they know too much about Morgan Fletcher, which has him questioning what is real and what is only within his mind.
What thrilling books do you intend to devour during the Christmas holiday? Let us know in the comments below!