It may not seem like the most uplifting theme for a discussion usually had over cheese and wine, but it is precisely the surfeit of discussion points that make books about the Second World War so perfect for a book club pick.
Continually relevant and continually refreshed, books set in this era, both fiction and non-fiction, speak to a devastating ripple effect that altered the world in ways we are only made aware of on the page. Ground zero may have been Europe, but the tendrils of war are long and treacherous, and these books provide not only illumination on the immediate horrors of war, but insight into the often hidden or unknown circumstances of those living well behind the front.
Each of these six contemporary books presents a unique perspective on life during World War II, making them perfect choices as book club picks. And as a bonus for reading groups, not only are these books packed with thematic discussion points, but they are written beautifully, with strength of voice and originality of style that is sure to lead to an even more robust conversation—so plan your wine and cheese inventory accordingly.
The Guernsey Literary and Potato Peel Pie Society by Mary Ann Shaffer and Annie Barrows
The war has just ended and a London author is looking for her next book subject. What she finds is the extraordinary story of a group of people who formed a resistance party under the guise of an innocent book club while under occupation on a small island in the English Channel. This tale of the ingenuity and determination of the human spirit in the face of adversity is as uplifting as a WWII story can get.
Life After Life by Kate Atkinson
A truly remarkable novel that introduces us to Ursula Todd, who, on a winter night in 1910, is born, and then dies, again and again. With each rebirth she inches closer to her intended fate, and the fate of those around her, culminating in the role she is destined to play during the Blitz of London. A highly original, thoroughly fascinating look at the significance one life will have on the world around it.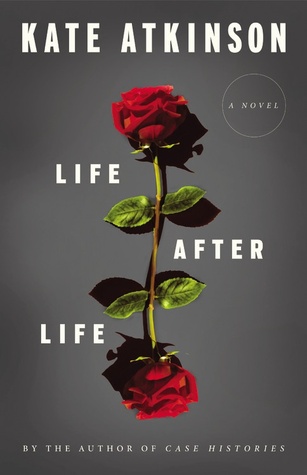 The Orphan's Tale by Pam Jenoff
Noa, a teenaged girl cast out in disgrace from her family, and Astrid, whose own family is lost, each find refuge in a German circus as the war rages around them. The heart-wrenching story of camaraderie, consequences, love and loyalty, set under an almost otherworldly big top, showcase the struggle to survive when, against all odds, the show must go on.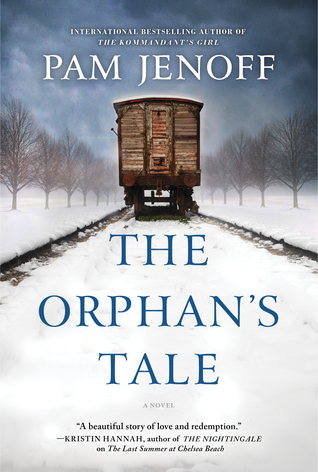 Snow Falling on Cedars by David Guterson
It is 1954, and Kabuo Miyamoto is on trial for killing another man, on an island off the coast of Washington State. As the trial progresses, we venture backward a decade, when the island, and Kabuo, were a part of America's shameful legacy of Japanese internment. Through alternating viewpoints and a style as moody as the Pacific Northwest's weather, we learn the stories associated with this notorious corollary of the war.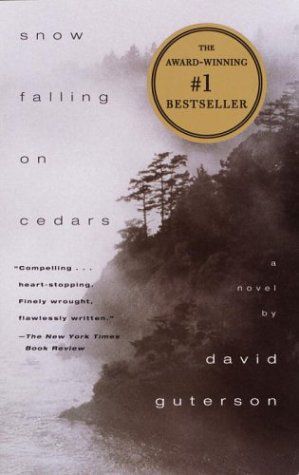 All the Light We Cannot See by Anthony Doerr
Weaving storylines and timestamps, we follow the lives of Marie-Lauer, a blind girl escaping the Paris occupation with her father, and Werner, a German orphan conscripted to the Nazi party as a radio mechanic. As the two stories interlock, we are treated to a stunning narrative of the horrors people can inflict on one another, as well as the compulsion, against all odds, to love.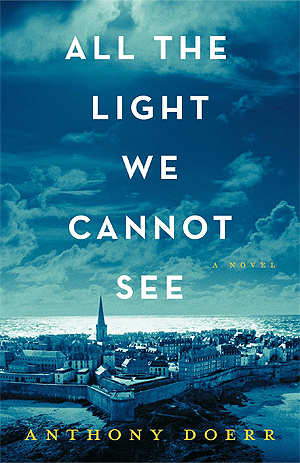 Half-Blood Blues by Esi Edugyen
After traveling to Europe to break into the jazz scene, a group of American musicians get caught in Paris, unable to escape the war that has begun to rage around them. When one of their own is arrested and never heard from again, the consequences of one night's actions reverberate among the remaining players for more than half a century. A fascinating look at the war from a bohemian point of view.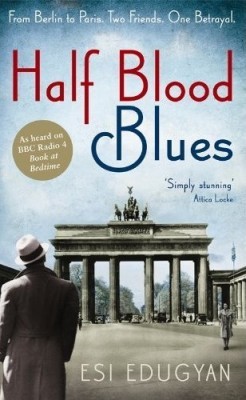 Has your book club read any of these books? Did we leave any off the list? Let us know in the comments!