On April 28-29, BookClubbish was thrilled to partner with bookseller-extraordinaire Mysterious Galaxy in one of the most crowded booths at the LA Times Festival of Books in downtown Los Angeles. Book lovers gathered to browse the shelves, connect with their favorite authors and talk about their passion for great reads.
Here are some highlights from the event, just in case you couldn't be there in person!
Author signings
We were so lucky to have such wonderful authors at our booth, including Brenda Novak, Brianna Wolfson, Kaira Rouda, and Allegra Huston. Devoted readers lined up to meet some of their favorite authors, including one fan who brought a well-worn advanced copy of Rosie Colored Glasses to be signed by Brianna Wolfson! Candy was also available, because who doesn't love a little snack with their books?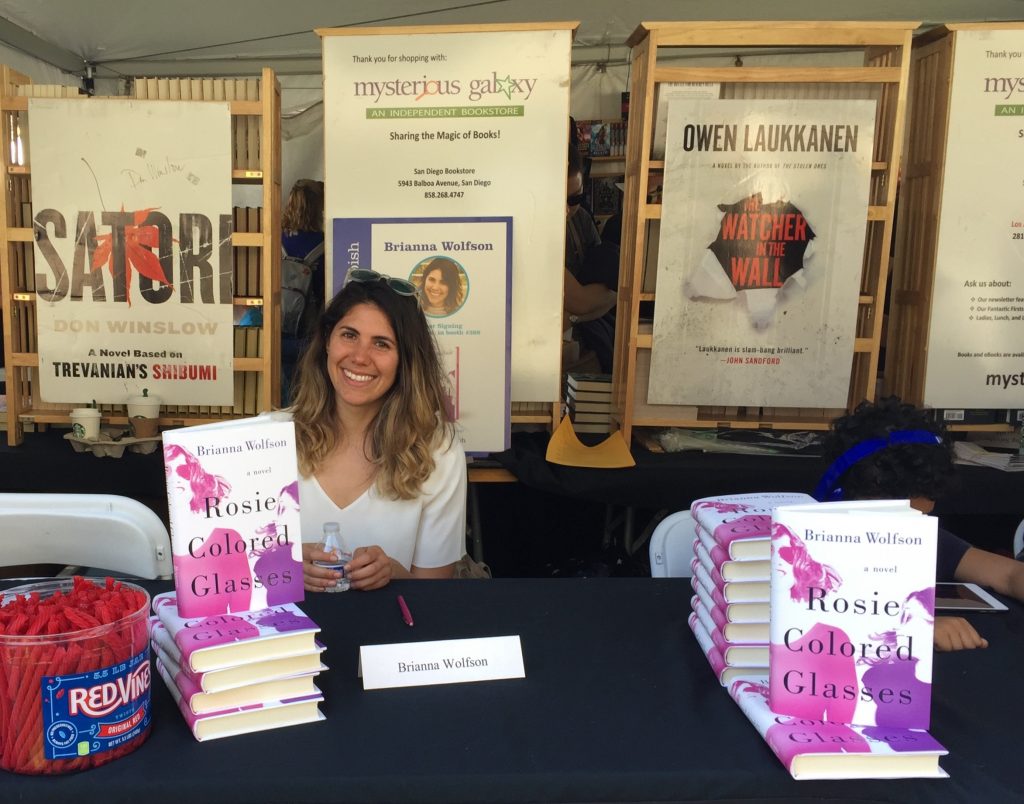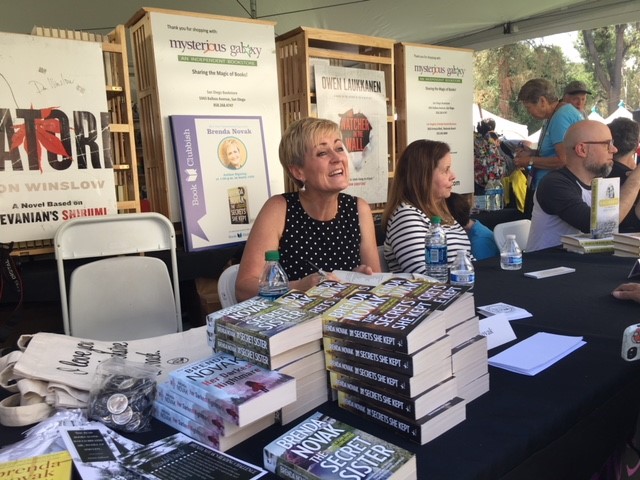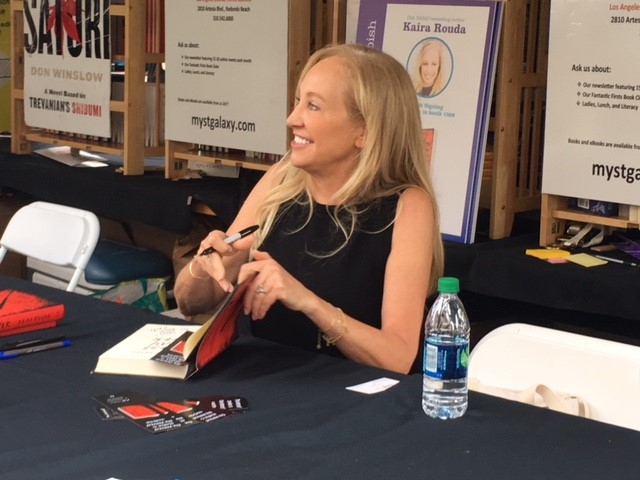 A Festival of Winners
Wherever BookClubbish goes, amazing swag will follow. We offered a special prize wheel, where visitors could get notebooks, buttons, and tote bags. So even if you missed this event, keep your eyes out for us at future book-related gatherings! You never know what you could win!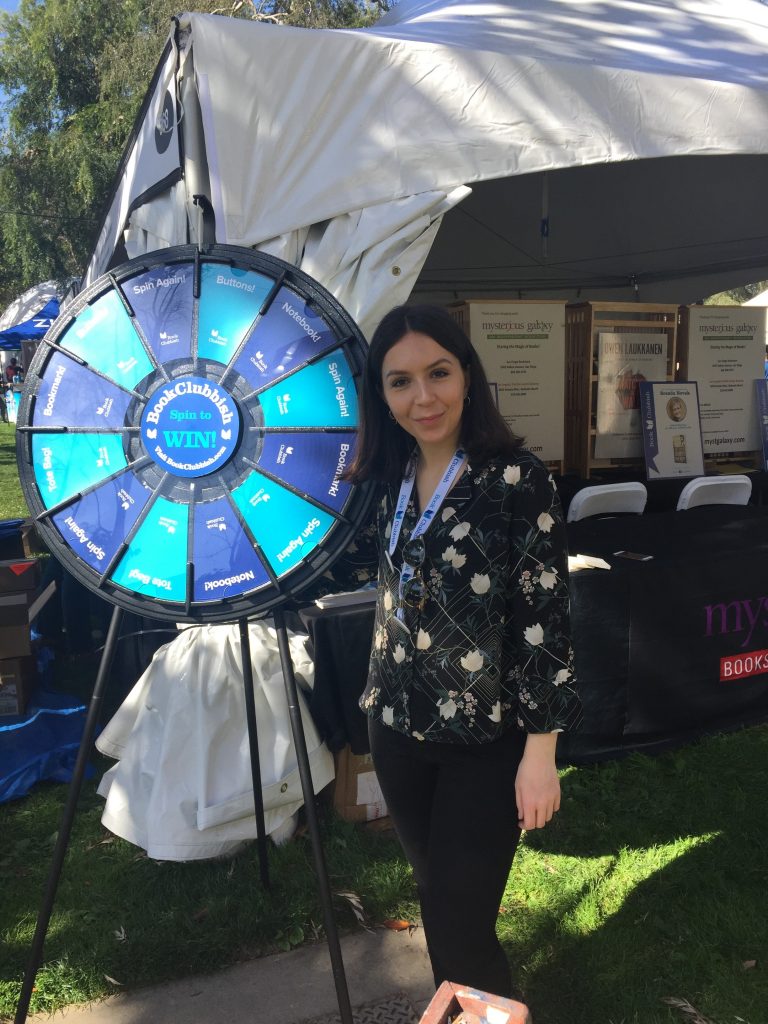 Hot Tips for Your Next Read
In addition to wonderful authors, we of course had some great reads at our booth. Here is what you absolutely have to add to your TBR list!
Perfect Book Club Fiction
Your Historical Fiction Fix
Edge of Your Seat Suspense
Love suspense? Don't forget to check our our Trust No One: Suspenseful Summer Reads page!
#StrongWomenRead
We are all about supporting women, both on the page and off, and we loved meeting so many readers eager to join the movement to support and empower women through literature! Let's keep the conversation going on social media with #StrongWomenRead and tell us all about the real and fictional women who have inspired you. Plus, don't forget to check out our #StrongWomenRead page for more!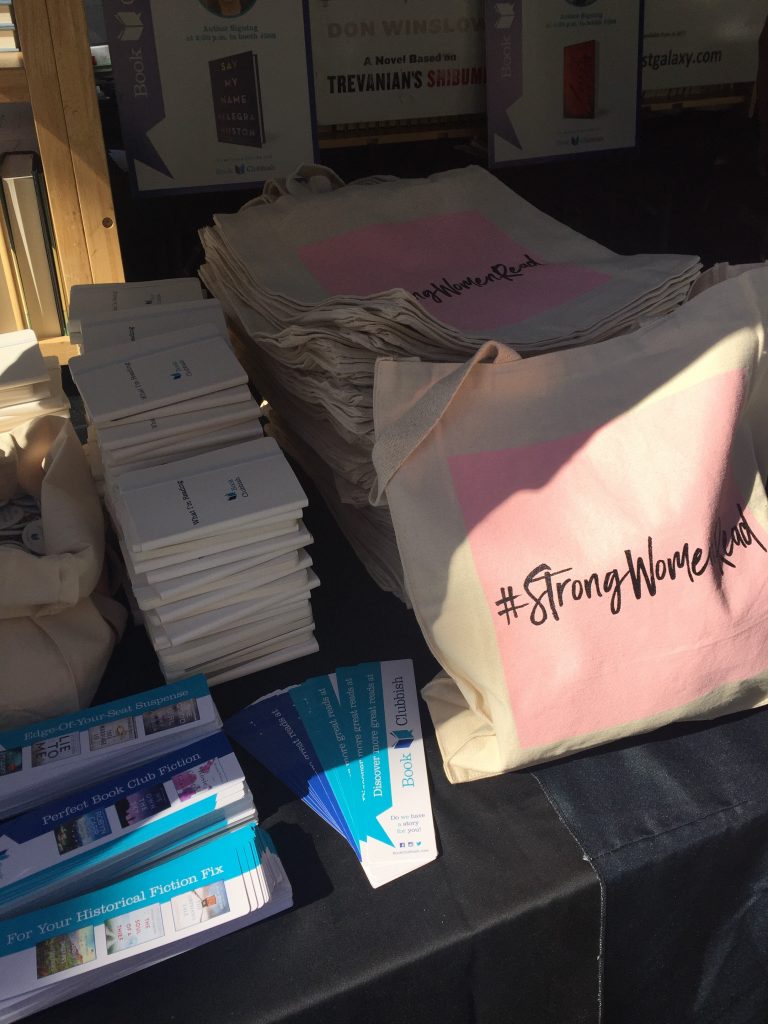 Couldn't make it to the festival, but want to show your love of books? We have three #StrongWomenRead tote bags, perfect for storing books by your favorite authors. Just head on down to the comments section and let us know what you're reading next for a chance to win!
Giveaway: Answer the above question for your chance to win! Open to residents of the US and Canada, excluding Quebec. Contest closes May 15, at 11:59 p.m. ET. Three (3) winners will be selected from all on May 16. For full official rules, click here.
Update this contest is now closed.