New Orleans was the setting for this year's SIBA conference — a gathering of the Southern Independent Booksellers' Alliance. And BookClubbish got to present our favourite upcoming reads to 100 booksellers! One of the most anticipated books is ROSIE COLORED GLASSES by Brianna Wolfson, and when we described it as "The Glass Castle, but as a novel," the room nodded knowingly, and all weekend long it was the most requested advance reading copy of our booth.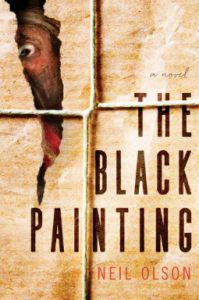 BookClubbish attended a dinner with authors Neil Olson (his novel, THE BLACK PAINTING, is The Nest meets The Goldfinch), Lindsay Cummings (co-author of the forthcoming YA novel ZENITH) and Amy Lukaviks (the horror novel, THE RAVENOUS), and their publishing teams. There was seafood, a giant eggplant appetizer, and all the good wine and conversation you could hope for.
Our personal highlight? Meeting not one, but two attendees about to open their own independent bookstores. Bookselling is alive and well, thank goodness, and BookClubbish made sure they left SIBA with an armful of the best upcoming reads.
BookClubbish Was There at SIBA, and we have the Mardi Gras beads to prove it.