There's no better place to search for something than in a book. Books have always been the number one resource for anything you might be looking for (sorry, internet). Here are seven books about characters searching: for the truth, for love new or lost, for self-discovery, for family and even for riches.
Find Me by J.S. Monroe
Five years ago Jar's girlfriend Rosa killed herself by walking off the end of a pier in the dead of night. But was that what really happened? Jar has never been able to let the death of Rosa go. He sees her everywhere and is obsessed with proving she's still alive. When he gets a mysterious email from someone who sounds like Rosa, Jar embarks on a search to find out the truth.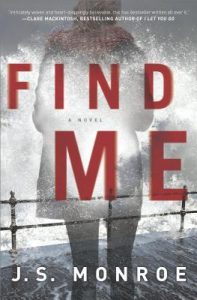 Extremely Loud and Incredibly Close by Jonathan Safran Foer
When nine-year-old Oskar Schell finds a mysterious key in a vase in his father's closet, he sets out to solve the mystery of what the key could be for. Oskar's father died one year ago in the September 11th attacks on the World Trade Center, and now Oskar will cross the five boroughs to search for the key owner and their connection to Oskar's father.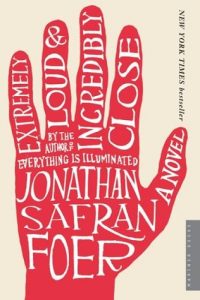 The History of Love by Nicole Krauss
Leo Gursky is an elderly man living alone in New York, waiting to die. Alma Singer is a fourteen-year-old girl looking to find the author of her mother's favorite book. Zvi Litvinoff is a bestselling author. All three are connected by a book thought to have been destroyed years ago. The History of Love is a lyrically written story spanning the Holocaust to modern New York.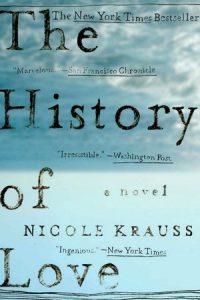 Eat Pray Love by Elizabeth Gilbert
The story of one woman's search for her best self over a one-year trip: four months in Italy, four months at an ashram in India and four months in Bali. Throughout her year abroad, she embarks on a journey of pleasure, spiritualism and, ultimately, love.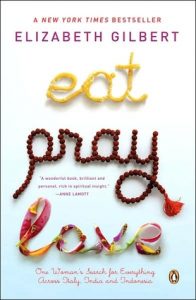 All the Light We Cannot See by Anthony Doerr
Marie-Laure is a young blind girl living in Paris near the Museum of Natural History with her father. When she is twelve, the Nazis occupy Paris and Marie-Laure and her father flee to the walled citadel of Saint-Malo to live with her reclusive great-uncle. Werner is a young orphan with a gift for understanding radios: a gift that leads him to the Hitler Youth and ultimately to the army and Saint-Malo, where his story converges with Marie-Laure's. At the same time, a man seeks a valuable and dangerous jewel that Marie-Laure's father took from the museum to protect.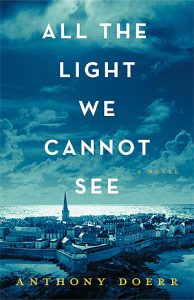 Lion by Saroo Brierley
At five years old, Saroo was lost on a train in India, traveling for perhaps days from his home and family to Calcutta. Eventually adopted by a couple in Australia, Saroo grew up with clear memories of his early life but no way to locate his family: he didn't know the name of his home or even his last name. With the invention of Google Earth, Saroo used math and his memories to retrace the journey he made as a child, searching for his home. After years of searching, he found what he was looking for and left for India to find his family.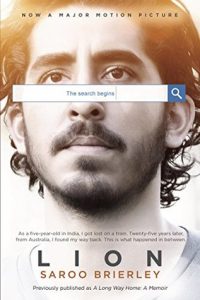 The Curious Charms of Arthur Pepper by Phaedra Patrick
Arthur Pepper is a sixty-nine-year-old widower who lives a predictable life, sticking to the same routines he had when his wife, Miriam, was still alive. On the one-year anniversary of Miriam's death Arthur finds an exquisite golden charm bracelet in her possession that he has never seen before. Arthur begins a journey of healing and self-discovery, searching for the truth about Miriam's life before they met: a search that will take him from London to Paris and even to India.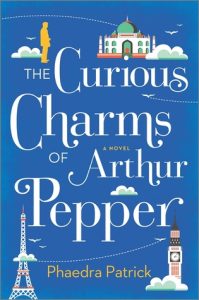 Love, self-discovery, truth—what have you found in a book? Let us know in the comments below!