Hard to believe, but we are already at the waning edge of summer. The leaves are still green, the cicadas are still buzzing, but the feeling that a change will soon come is in the air. Did you have a good summer? Did you get outside enough? Did you have a chance to walk a path where sticks crunch gently under your feet and the reaching limbs of trees brush against your bare arms? Did you spend enough time sitting by a lake, watching the wind ripple the water while you breathe deep, and think, "I don't need anything more than this?"
Yeah, me neither.
For whatever it was that kept you from the lake, the woods, the sky, I am sorry. I can't offer a weekend at a cottage, or a time machine to take us back to last April when we decided not to book that time off work, but I can offer an escape in the form of seven books that feature the woods as protagonist.
Some of these books are uplifting; some are mysterious, some are philosophical. But all of them highlight the outdoors as more than just backdrop, and they will all transport you straight to the sublime refuge of the forest, extending the summer just a bit—at least in our minds.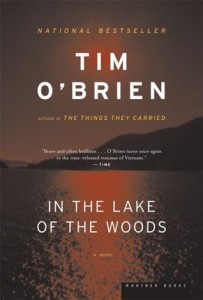 In the Lake of the Woods — Tim O'Brien
Featuring an unreliable narrator before it was trendy, O'Brien's story of a couple whose relationship is on the verge of fracture takes to you a remote Michigan lake house and leaves you there, feeling as much insulated from the world as isolated from it.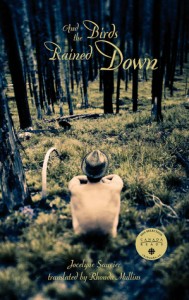 And the Birds Rained Down — Jocelyne Saucier
This gem of a book features a pocket of the deep Canadian north as protector, refuge, and companion, entirely intertwined with the lives of the few who inhabit it. The perfect book for anybody who has ever contemplated not just living "off the grid," but disappearing from it completely.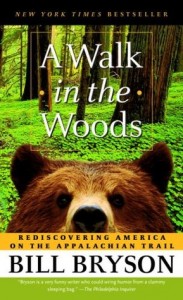 A Walk in the Woods: Rediscovering America and the Appalachian Trail — Bill Bryson
Bill Bryson's classic travelogue reminds readers of the diverse, raw beauty we have right at our doorstep, yet love to ignore. Witty and engaging, Bryson's anecdotes will inspire you to don your hiking boots and get outside—or at least, to keep reading about other people who do just that.
Equal parts compelling and heartbreaking, Cameron's tale of two children lost in storied Algonquin Park after their parents are mauled by a bear, is based partly on true occurrences. It's not a happy tale, but seeing the great park from the point of view of the five-year-old narrator is both terrifying and beautiful.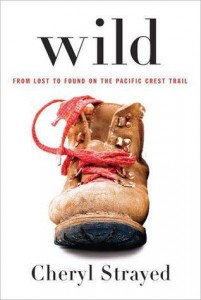 Wild: From Lost to Found on the Pacific Coast Trail — Cheryl Strayed
Strayed's memoir is an uber-blockbuster for a reason. Searching for redemption as she hikes the grueling PCT, Strayed shows us just how far the body and mind are willing to be pushed before something's got to give. I'm not sure how many trail-hikers the book has inspired, but I'm certain that all of them now know to break in their shoes before they begin.
If you're going to read about life in the woods, best to go straight to Thoreau, the OG of nature writing. The 1854 classic isn't that different from most nature memoirs—there was no grid to get off of, but he begins his escape as a way to discover life outside of society's limits, and ends up discovering himself.
This creepy mystery evokes the Canadian near north perfectly, and Pyper does a masterful job at rendering the landscape as an almost living, breathing, entity. There's a reason that ghost stories so often take place in the shadowy woods.