By Emma Hunter
Have you ever finished reading a book feeling like years have passed and you've traveled half the world, only to find you're still sitting in your living room? These eight books are epic stories with plots that take the characters far from where they started in life—not just in terms of distance but in the broader sense.
"I would like to make myself the heroine of this story—an innocent victim led astray. But alas sir, I would be lying…"
In 1756 London, Tully Truegood writes out the story of her life as she awaits trial for murder. Recounting her life from housemaid to conjurer's assistant to courtesan, her only chance of avoiding execution is to share her story with the one person who can save her.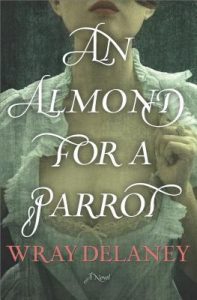 When Theo Decker is thirteen, his life changes forever when he survives a bombing at the Metropolitan Museum of Art. He enters the museum with his mother and leaves without her, but with a painting that he stole in his confusion after the attack. The theft alters Theo's whole life, leading him through New York, Las Vegas and Amsterdam—and into the underworld of art.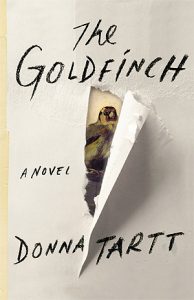 Two talented orphans are intertwined by fate and love in Montreal. Pierrot and Rose, both born in 1910, were abandoned at an orphanage where they grew up together and found their talents: Pierrot as a gifted pianist and Rose an actress. Separated as teenagers, both seek to reunite to achieve their childhood dream of starting the most extraordinary circus the world has ever seen.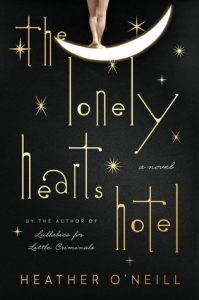 In 1940s Barcelona, young Daniel is taken to the Cemetery of Forgotten Books where he is allowed to take one book that he will protect for the rest of his life. He chooses The Shadow of the Wind by Julián Carax. Captivated by the book, Daniel soon realizes that every other copy of the book has been sought out and destroyed.
Three lives are connected in a changing world. One snowy night Arthur Leander, a famous actor, has a heart attack during a production of King Lear. Jeevan Chaudhary, a former EMT, rushes to his aid even though it's too late. Kirsten Raymonde, a child actress, watches in horror. That night, a terrible flu begins to spread. Twenty years later, Kirsten is an actress in a traveling troupe that performs Shakespeare to the scattered communities of survivors.
This work of narrative nonfiction tells the story of Cecilia Reynolds, who escaped slavery at the age of fifteen by crossing the Niagara River into Canada. From Kentucky where she grew up as a slave, to the African American community in Toronto, to the Civil War and back to Kentucky once more, Cecilia's story is an epic tale of love and friendship.
An ancient curse has haunted Oscar Wao's family for generations, dooming them to prison, torture, tragic accidents and ill-fated love. Oscar is an overweight Dominican-American nerd living in New Jersey, dreaming of falling in love and becoming a great writer. But none of that will ever be possible with the curse hanging over him—unless he can somehow end it.
In 1866, Walter Moody travels to the New Zealand goldfields to make his fortune. On his arrival, he is drawn into the mystery of a disappearance, an attempted suicide and a discovered fortune.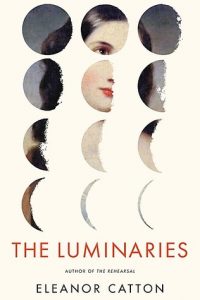 What are some larger-than-life stories you love? Let us know in the comments below!