AQUARIUS
The New Year has brought in a fresh perspective, dear Aquarius, as you plan to make the most of the endless possibilities in store and not let the holiday momentum go to waste. Your imagination is on a rampage, focusing on the things you can get accomplished, because after all, you know you accomplish more than others. You'll be willing to go outside your comfort zone to get the ball rolling. With your resourcefulness and problem-solving skills, the sky is the limit! Be wary of overdoing it, though, because as you know, you tend to get easily distracted with all those goals in mind. Make sure to make time to recharge your intellectual psyche with some quiet time spent reading. You'll want to read something that's both engaging and fast-paced. You'll also want a dash of danger to balance out your everyday mundane busyness. The misfit heroine in your read will pull at your heartstrings even though your basic instincts know to never trust anyone, especially in fiction. On one hand you want her to be brought to justice for her naïveté—yet you'll also find yourself rooting for her.
BOOK OF THE MONTH: Things We Have in Common by Tasha Kavanagh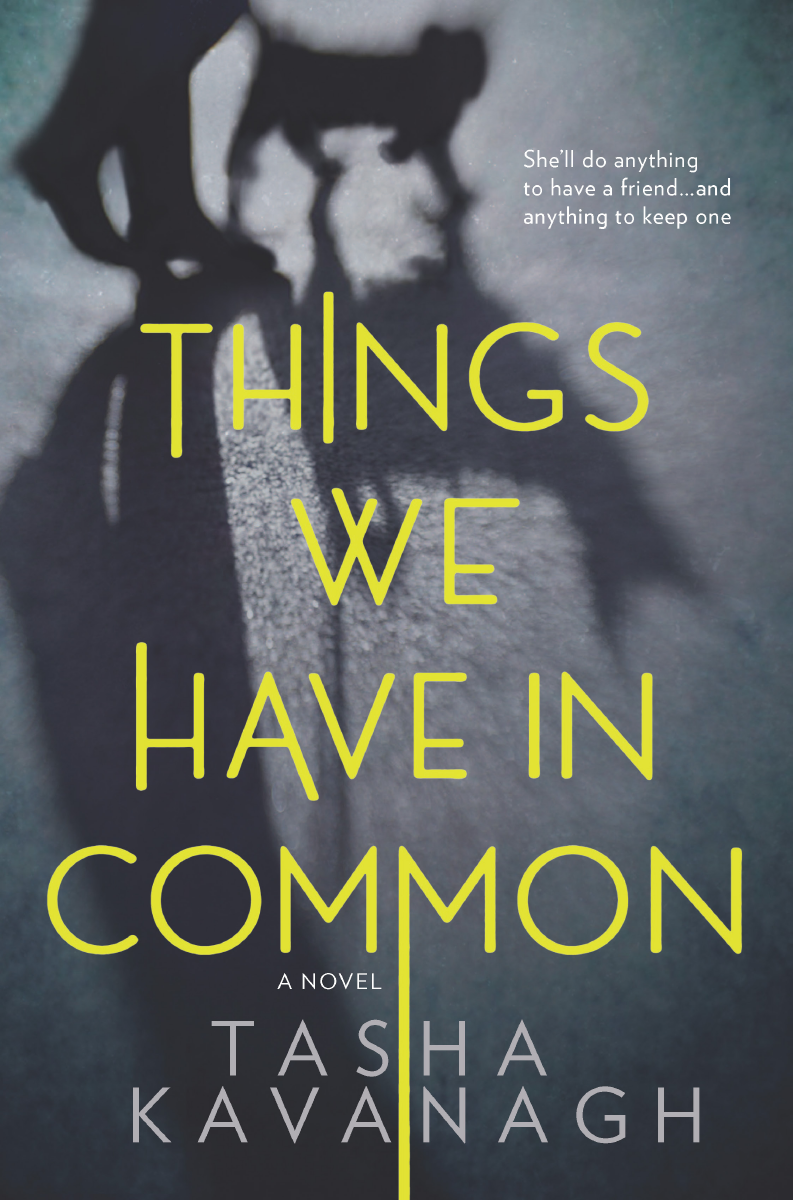 Reader beware: You'll think you know what's happening, and you'll think you see what's coming next… But you'll be very, very wrong.
Fifteen-year-old Yasmin Doner is a social misfit—obese, obsessive and deemed a freak by her peers at school. With her father dead and her mother in a new relationship, Yasmin yearns for a sense of belonging, finding comfort only in food and the fantasy of being close to Alice Taylor, a girl at school. Yasmin will do anything to become friends with pretty and popular Alice—even if Alice, like everyone else, thinks she's a freak.
FELLOW AQUARIANS:
Virginia Woolf, author of Mrs. Dalloway, To the Lighthouse, Orlando and many more classics!
Stephen Chbosky author of The Perks of Being A Wallflower
Shyam Selvadurai author of Funny Boy
LOOKING AHEAD: No Darker Place by Debra Webb
They want revenge. They need each other.
Detective Bobbie Gentry has one objective: to stop the serial killer who robbed her of her husband, her child and her life. Nick Shade understands Bobbie's pain—and her desire for vengeance. He's on a mission of his own, and the murderer known as the Storyteller is next on his list. Nick knows that the best way to find his target is to stick close to Bobbie. But as she becomes more and more reckless in her attempts to lure the Storyteller out of hiding, he has to make a choice. Will he protect her from herself even if it means passing up the chance to take out one more monster? As for Bobbie, she's forced to decide just how much she can trust this stranger who knows so much about her. And both of them are about to learn whether or not two broken people can save each other.
check in next month, pisces!