By Emma Hunter
ARIES (March 21–April 20)
In like a lion, out like a ram: March is coming to an end and Aries is at the forefront of Bookstrology this month, just like they are in most areas of their lives. Creative, adventurous and forceful, Aries dives into challenges headfirst and is always looking for adventure and characters that reflect them.
BOOK OF THE MONTH:
MARKED FOR REVENGE BY EMELIE SCHEPP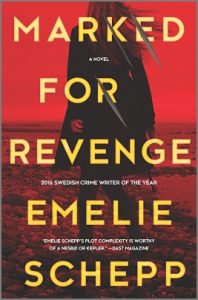 Jana Berzelius is an enigmatic and fierce heroine in the second book in this Nordic noir trilogy. Diving into her dark past, the international drug trade and child trafficking, this fast-paced and suspenseful thriller is as fiery as Aries. As Berzelius becomes entangled in the criminal underworld, she will have to face her past and fight for her life.
FELLOW ARIES
MAYA ANGELOU
ROBERT FROST
BEVERLY CLEARY

FOR THE OTHER SIGNS
For the down-to-earth Taurus (April 21–May 21)
The Hopefuls by Jennifer Close
Beth and her husband, Matt, move to Washington, DC, where Beth doesn't seem to fit in. When the couple befriends Jimmy, a White House staffer, and his wife, Ashleigh, the four become inseparable. Their friendship, and Matt and Beth's relationship, are challenged when Jimmy begins to rise in the world of politics.
For the humor-loving Gemini (May 22–June 21)
Modern Romance by Aziz Ansari
A hilarious exploration of modern romance by comedian Aziz Ansari, looking at how dating and marriage have transformed over a short period of time. Humor and comic wit are combined with research by sociologist Eric Klinenberg.
For the romantic Cancer (June 22–July 22)
The Improbability of Love by Hannah Mary Rothschild
Annie McDee has had little luck in love. When buying a present for a man, she stumbles upon a rare painting at a junk shop. Everyone is soon scheming to get their hands on the painting, a lost eighteenth-century masterpiece called The Improbability of Love. As she dives into the world of art and the history of the painting, Annie might also find love again.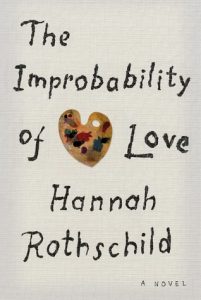 For the regal Leo (July 23–September 22)
Wolf Hall by Hilary Mantel
Immerse yourself in the world of the Tudors: Wolf Hall is a fictional account of Thomas Cromwell's role during the reign of Henry VIII as the king plans to annul his marriage and marry Anne Boleyn despite opposition from the Pope. Cromwell becomes right-hand man to the king during a tumultuous time in British history.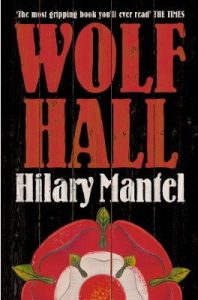 For the inquisitive Virgo (August 23–September 22)
The Sweetness at the Bottom of the Pie by Alan Bradley
During the summer of 1950, bright young Flavia de Luce becomes entangled in a murder mystery. A brilliant chemist living in crumbling mansion with her family, Flavia finds a dead bird on the doorstep with a postage stamp pinned to its beak and then discovers a man lying in the cucumber patch.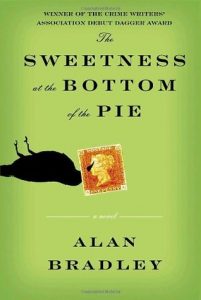 For the idealistic and logical Libra (September 23–October 23)
The Rosie Project by Graeme Simsion
No one is more logical than Don Tillman, a professor of genetics looking for love through statistical probability. When Don meets free-spirited Rosie, his Wife Project is pushed aside by the Rosie Project as they search for her biological father and form an unlikely relationship.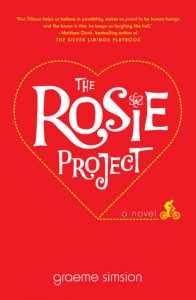 For the ambitious Scorpio (October 24–November 22)
The Great Gatsby by F. Scott Fitzgerald
This American classic tells the story of love, ambition and the Jazz Age through the eyes of Nick Carraway. Living in West Egg, Nick is next door to the lavish mansion of Jay Gatsby, a mysterious millionaire. There's more to Gatsby than meets the eye, and Nick is soon drawn into his world.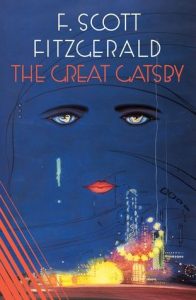 For the joyful Sagittarius (November 23–December 21)
Furiously Happy: A Funny Book About Horrible Things by Jenny Lawson
A thoughtful and hilarious memoir that tackles mental illness as Jenny Lawson lives her life as a witty, weird and furiously happy person.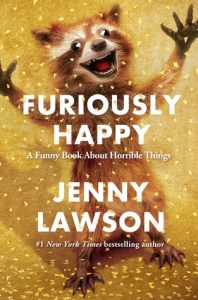 For the determined Capricorn (December 22–January 20)
Alexander Hamilton by Ron Chernow
Read the book that inspired the Tony Award–winning musical! This biography of Treasurer Alexander Hamilton tells the story of an orphaned immigrant who rose up, despite all odds, to shape a country.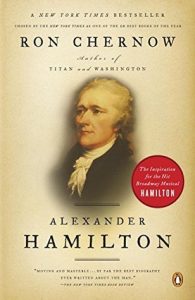 For the Aquarius who wants to make a difference (January 21–February 18)
The Hate U Give by Angie Thomas
Inspired by Black Lives Matter, this book tells the story of sixteen-year-old Starr Carter, whose life changes forever when her friend Khalil is killed at the hands of a police officer, with Starr as a witness. Khalil was unarmed, but people are still calling him a thug and a drug dealer. Starr has always kept a perfect balance between her home life and school life, but soon her two worlds converge as she finds herself at the center of the investigation.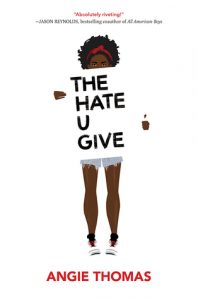 For Pisces the dreamer (February 19–March 20)
Another Brooklyn by Jacqueline Woodson
In the 1970s, four girls grew up in Brooklyn. Years later August returns home and finds herself revisiting the past, when she was a girl with dreams and three best friends who were always there for her. Their Brooklyn was one of magic and friendship, but another Brooklyn was there as well, where things were darker and being an innocent girl with a dream didn't protect you.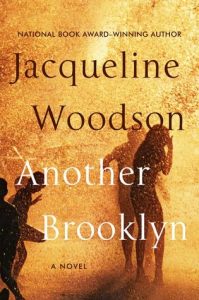 What's your sign and what do you enjoy reading? Let us know in the comments below!