PISCES
With this short month fast approaching its end, nostalgia has been hitting all your emotional senses, Pisces. The stress of meeting your high expectations has you reminiscing about the old days with fewer deadlines, less clutter and less overall mayhem in your life. Every word or task seems daunting and triggers a rash reaction, but remember to slow down and handle one feeling at a time. After all, not everything is as big as you make it out to be. Find courage in the past to bring the bounce back into your step in the present. Focusing on the negative, especially on things long done, will not be productive. Instead find some much needed alone time to nurture your artistic sensibilities. A historical fiction book is what you need to tune your senses. You'll find yourself transported to a world of the flying trapeze and railway stations, and you'll meet two inspiring heroines whose friendship is forged in the darkest of circumstances. What could be more encouraging than their story based on the true events of a circus that gave refuge to those in need during World War II? You'll feel invigorated to pursue your own dreams after witnessing their bravery.
BOOK OF THE MONTH

: The Orphan's Tale by Pam Jenoff
A powerful novel of friendship set in a traveling circus during World War II, The Orphan's Tale introduces two extraordinary women and their harrowing stories of sacrifice and survival.
Sixteen-year-old Noa has been cast out in disgrace after becoming pregnant by a Nazi soldier and being forced to give up her baby. She lives above a small rail station, which she cleans in order to earn her keep… When Noa discovers a boxcar containing dozens of Jewish infants bound for a concentration camp, she is reminded of the child that was taken from her. And in a moment that will change the course of her life, she snatches one of the babies and flees into the snowy night.
Noa finds refuge with a German circus, but she must learn the flying trapeze act so she can blend in undetected, spurning the resentment of the lead aerialist, Astrid. At first rivals, Noa and Astrid soon forge a powerful bond. But as the facade that protects them proves increasingly tenuous, Noa and Astrid must decide whether their friendship is enough to save one another—or if the secrets that burn between them will destroy everything.
Read more here!
Fellow pisces:
Helen Fielding, author of bridget jones diary
Anthony Burgess, author of a clockwork orange
Ruth Ozeki, author of a tale for the time being
LOOKING AHEAD:

The Night Mark by Tiffany Reisz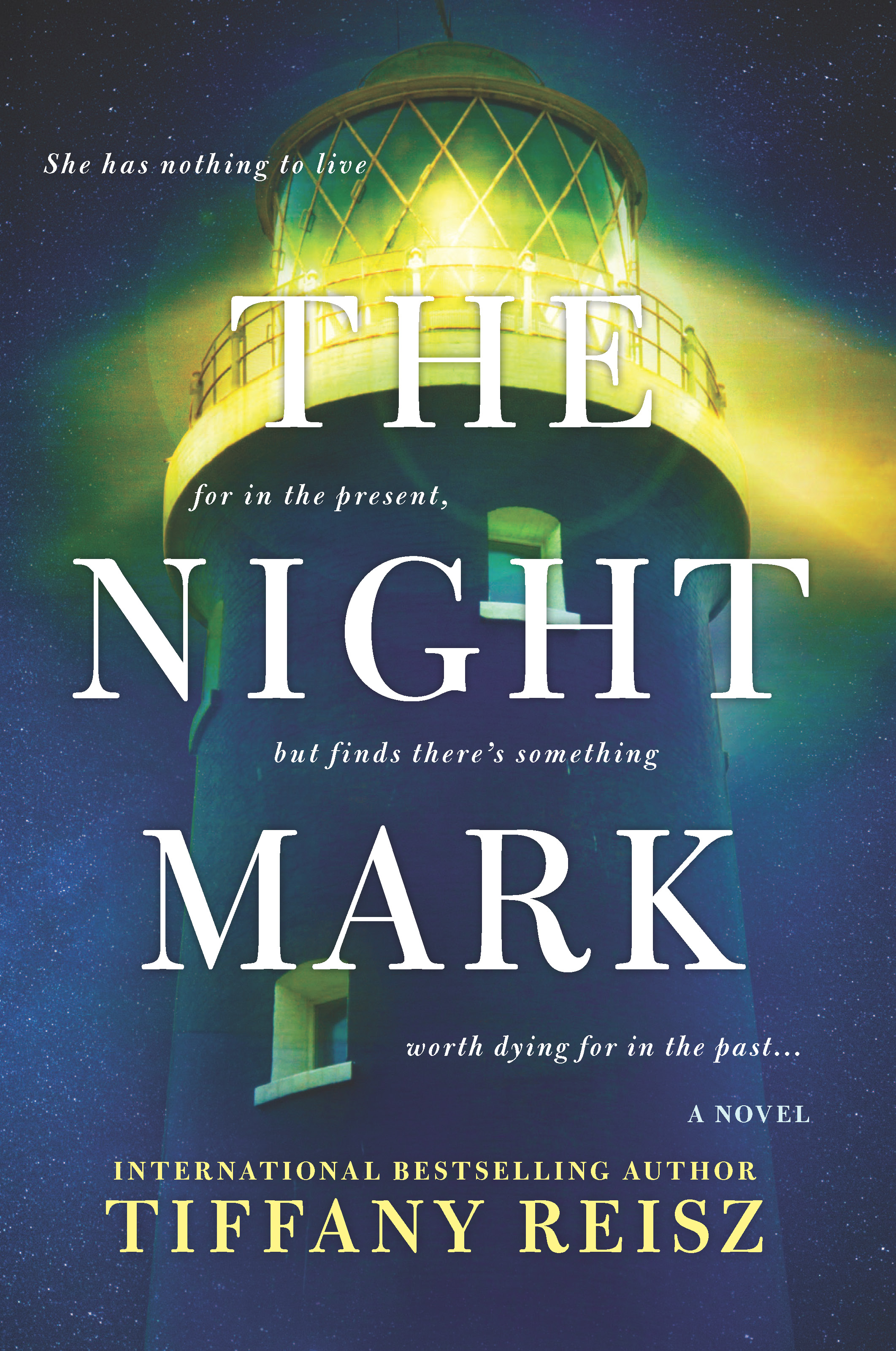 From the bestselling author of The Bourbon Thief comes a sweeping tale of loss and courage, where one woman discovers that her destiny is written in sand, not carved in stone
Faye Barlow is drowning. After the death of her beloved husband, Will, she cannot escape her grief and most days can barely get out of bed. But when she's offered a job photographing South Carolina's storied coast, she accepts. Photography, after all, is the only passion she has left.
In the quaint beach town, Faye falls in love again when she sees the crumbling yet beautiful Bride Island lighthouse and becomes obsessed with the legend surrounding The Lady of the Light—the keeper's daughter who died in a mysterious drowning in 1921. Like a moth to a flame, Faye is drawn to the lighthouse for reasons she can't explain. While visiting it one night, she is struck by a rogue wave and a force impossible to resist drags Faye into the past—and into a love story that is not her own.
Fate is changeable. Broken hearts can mend. But can she love two men separated by a lifetime?
Read more here!
CHECK IN NEXT MONTH, aries!