Summer may be wrapping up, but that doesn't mean you can't be excited for the upcoming month…after all, a new month means brand new reads for you to enjoy. Here are some of our recommendations below!
Something Like Happy by Eva Woods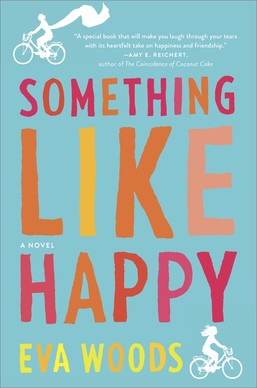 With wry wit and boundless heart, Eva Woods delivers an unforgettable tale of celebrating triumphs great and small, seizing the day, and always remembering to live in the moment.
"It's simple, really. You're just meant to do one thing every day that makes you happy. Could be little things. Could be big. In fact, we're doing one right now…"
Annie Hebden is stuck. Stuck in her boring job, with her irritating roommate, in a life no thirty-five-year-old would want. But deep down, Annie is still mourning the terrible loss that tore a hole through the perfect existence she'd once taken for granted—and hiding away is safer than remembering what used to be. Until she meets the eccentric Polly Leonard.
Bright, bubbly, intrusive Polly is everything Annie doesn't want in a friend. But Polly is determined to finally wake Annie up to life. Because if recent events have taught Polly anything, it's that your time is too short to waste a single day—which is why she wants Annie to join her on a mission…
One hundred days. One hundred new ways to be happy. Annie's convinced it's impossible, but so is saying no to Polly. And on an unforgettable journey that will force her to open herself to new experiences—and perhaps even new love with the unlikeliest of men—Annie will slowly begin to realize that maybe, just maybe, there's still joy to be found in the world. But then it becomes clear that Polly's about to need her new friend more than ever…and Annie will have to decide once and for all whether letting others in is a risk worth taking.
Best Day Ever by Kaira Rouda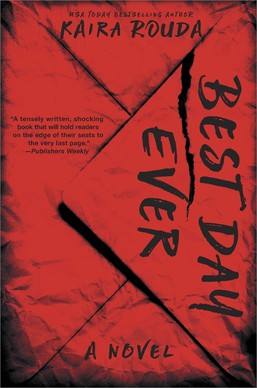 In the bestselling, page-turning vein of The Couple Next Door and The Dinner, Kaira Rouda weaves a gripping, tautly suspenseful tale of deception and betrayal dark enough to destroy a marriage…or a life.
"I glance at my wife as she climbs into the passenger seat, and I am bursting with confidence. Today will be everything I've promised her…and more…"
Paul Strom has the perfect life: a glittering career as an advertising executive, a beautiful wife, two healthy boys and a big house in a wealthy suburb. And he's the perfect husband: breadwinner, protector, provider. That's why he's planned a romantic weekend for his wife, Mia, at their lake house, just the two of them. And he's promised today will be the best day ever.
But as Paul and Mia drive out of the city and toward the countryside, a spike of tension begins to wedge itself between them and doubts start to arise. How much do they trust each other? And how perfect is their marriage, or any marriage, really?
Forcing us to ask ourselves just how well we know those who are closest to us, Best Day Ever crackles with dark energy, spinning ever tighter toward its shocking conclusion.
Thief's Mark by Carla Neggers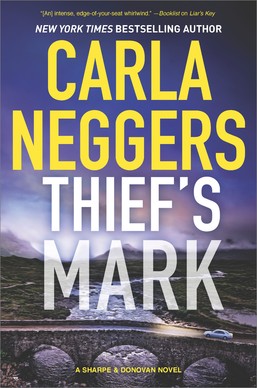 A murder in a quiet English village, long-buried secrets and a man's search for answers about his traumatic past entangle FBI agents Emma Sharpe and Colin Donovan in the latest edge-of-your-seat Sharpe & Donovan novel 
As a young boy, Oliver York witnessed the murder of his wealthy parents in their London apartment. The killers kidnapped him and held him in an isolated Scottish ruin, but he escaped, thwarting their plans for ransom. Now, after thirty years on the run, one of the two men Oliver identified as his tormentors may have surfaced.
Emma Sharpe and Colin Donovan are enjoying the final day of their Irish honeymoon when a break-in at the home of Emma's grandfather, private art detective Wendell Sharpe, points to Oliver. The Sharpes have a complicated relationship with the likable, reclusive Englishman, an expert in Celtic mythology and international art thief who taunted Wendell for years. Emma and Colin postpone meetings in London with their elite FBI team and head straight to Oliver. But when they arrive at York's country home, a man is dead and Oliver has vanished.
As the danger mounts, new questions arise about Oliver's account of his boyhood trauma. Do Emma and Colin dare trust him? With the trail leading beyond Oliver's small village to Ireland, Scotland and their own turf in the United States, the stakes are high, and Emma and Colin must unravel the decades-old tangle of secrets and lies before a killer strikes again.
New York Times bestselling author Carla Neggers delivers the gripping, suspense-filled tale readers have been waiting for.
Lie To Me by J.T. Ellison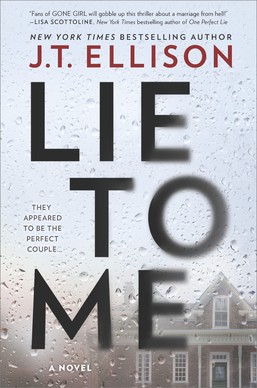 Domestic noir at its best. Readers will devour this stunning page-turner about the disintegration of a marriage as grief, jealousy, betrayal and murder destroy the facade of the perfect literary couple. New York Times bestselling author J.T. Ellison takes her exceptional writing to a new level with this breakout novel. 
They built a life on lies 
Sutton and Ethan Montclair's idyllic life is not as it appears. They seem made for each other, but the truth is ugly. Consumed by professional and personal betrayals and financial woes, the two both love and hate each other. As tensions mount, Sutton disappears, leaving behind a note saying not to look for her.
Ethan finds himself the target of vicious gossip as friends, family and the media speculate on what really happened to Sutton Montclair. As the police investigate, the lies the couple have been spinning for years quickly unravel. Is Ethan a killer? Is he being set up? Did Sutton hate him enough to kill the child she never wanted and then herself? The path to the answers is full of twists that will leave the reader breathless.
Keep You Safe by Melissa Hill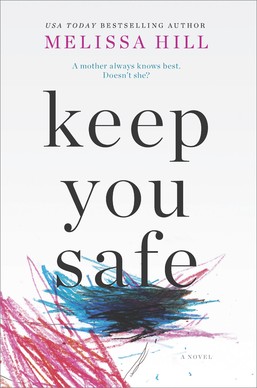 A mother always knows best. Doesn't she? 
For single mother Kate O'Hara, there was no decision to make. Her daughter, Rosie, is one of a small percentage of children with a disorder that prevents them from being immunized. All Kate can do is hope that herd immunity keeps the disease at bay and her little girl safe.
For Madeleine Cooper, vaccinations were a leap of faith she wasn't prepared to take. Which was why, following much soul-searching, she and her husband declined controversial measles shots for their daughter, Clara. All she can do is pray that it was the right decision, and if her little girl becomes sick, she gets through it unscathed.
But when both girls wind up in the same elementary school class, telltale red spots appear on Clara Cooper's chest, and on Rosie's a few days after. When one child recovers as the other's health becomes more critical, the two mothers find themselves across a very deep divide—when all they wanted was to keep their children safe.
A stunning, addictive and powerful new book club read that explores every mother's worst fear and hardest decision from beloved Irish bestselling author Melissa Hill.