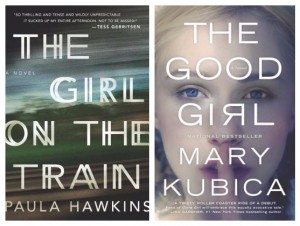 Turning books into movies can be a tricky thing. On the one hand, you've got a premade fan base of people who are excited to see their favorite books come to life on the big screen. On the other hand, those same fans are likely to be the harshest critics. Often one of the biggest discussions about book-to-movie adaptations is whether they nailed the casting of the characters we've already spent so much time imagining in our own heads.
That's why a "Casting Call" is one of my favorite parts of book club discussions. Once we've all read and talked about a great book, it's fun to dream up a wish list of stars who'd best suit the various characters we love (or love to hate). One thing I learned pretty quickly is that most people have a distinct image in mind regarding the characters they've read, which definitely makes for a fun debate.
When it comes to the movie adaptation of the wildly popular thriller Gone Girl, I was surprised to find out that almost everyone I spoke to loves the chosen cast! It sparked the idea to create a dream cast for a couple of similarly themed books from our recent post about must-read thrillers—stories that had us at the edge of our seats in suspense, that surprised us with all their twists and had unreliable narrators who were incredibly unpredictable.
So with that, here's my Casting Call for two stellar psychological thrillers:
THE GIRL ON THE TRAIN–"A debut psychological thriller that will forever change the way you look at other people's lives."
Rachel–Kate Winslet
Megan–Natalie Dormer
Anna–Carey Mulligan
Scott–Henry Cavill
Tom–Jon Hamm
THE GOOD GIRL–"An addictively suspenseful and tautly written thriller, The Good Girl is a propulsive debut that reveals how even in the perfect family, nothing is as it seems."
Mia–Elizabeth Olsen
Eve–Connie Britton
Gabe–Mark Ruffalo
Colin–Evan Peters
Did you imagine these characters the same way I did, or do you have a totally different cast in mind? Tell us in the comments!