On July 1, Canada turns a spry 148. Though much of our vast land is frozen, rocky and uninhabitable, we make good use of the friendlier tracts of our landscape, tapping our trees for maple syrup, fishing our clear waters for salmon and trout, and cultivating a culture of people who appreciate a good book. We all know Atwood and Munro; Ondaatje and Richler; but every year a new crop of authors emerge, and with it a renewed sense that art, words, ideas and a good story are still some of our most important resources. So this year, celebrate Canada's birthday by giving yourself a present and checking out the work of these debut novelists. Then, enjoy your gift the way a Canadian should—outside, in the fresh air, with a beverage by your side. Happy birthday, Canada.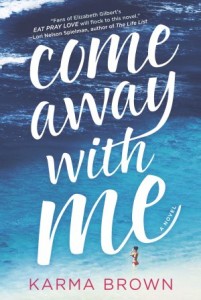 Come Away With Me — Karma Brown
As they strive to heal from an unspeakable loss, a couple embarks on a healing journey to discover the world, and rediscover their bond with each other. Brown's deft hand just as expertly brings to life the vast terrain of a round-the-world trip as it does the intimate, emotional landscape of a marriage.
Available August 25.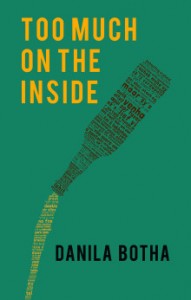 Too Much On the Inside — Danila Botha
Botha's sharp debut novel follows the intersecting lives of four young Toronto residents as they come to terms with their often-violent past, and often-disappointing present. Pointedly capturing the trajectory of many immigrants, Too Much On the Inside offers an honest, emotional look at how our individual journey shapes our lives with others.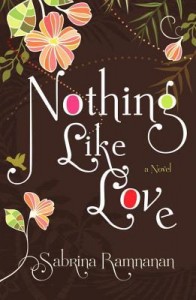 Nothing Like Love — Sabrina Ramnanan
Set in lush landscapes of Trinidad and Tobago, Ramnanan's debut novel revolves around 18 year old Vilma's coming of age in a culture that clings desperately to tradition and propriety, as Vilma just as desperately tries to break free. Witty and wise, Nothing Like Love proves that no matter where you grow up, dysfunction is dysfunction, and love is love.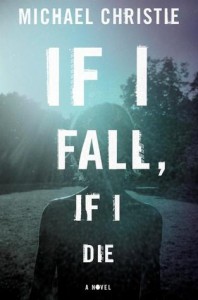 If I Fall, If I Die — Michael Christie
 When Will finally ventures out of his agoraphobic mother's house, he discovers a world where walls are made not only of brick, and where adventure and risk present themselves in unexpected ways. Told from the viewpoints of both Will and his mother, Christie offers a sympathetic, sensitive look at the themes of mental illness, adolescence, and the unexpected consequences of taking chances.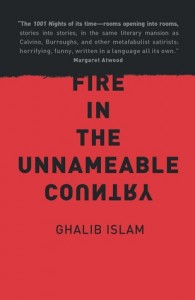 Fire In the Unnameable Country — Ghalib Islam
Following a young protagonist through life under a brutal regime in an unnamed country, the cost and worth of dignity and freedom are explored in a wholly original narrative. Challenging the reader in style as well as content, Fire In the Unnameable Country is a vibrant, violent and immeasurably human look at the endurance of the body and spirit.
Photo: flickr