The beginning of a new year means a brand-new reading list! The beginning of 2018 gives us new books to look forward to, with beautiful covers that heighten the anticipation for these upcoming releases. Here are seven books with stunning covers that make us want to fast-forward to the moment they are all finally on our shelves.
This cover features beautiful, fragmented art that fits with this collection of short stories. This debut collection features unforgettable characters and explores humanity, fate and spiritualism, with a touch of magical realism.
This simplistic yet colorful cover represents the mother-and-daughter relationship at the heart of this novel. Rosie and Rex are polar opposites, and while that was what initially drew them to one another, now their daughter, Willow, is left in the aftermath of their failed marriage. Rex is regimented and serious, while Rosie is free-spirited and unpredictable. Willow craves her mother's love and vibrancy, but Rosie's highs also come with lows that lead to heartbreak for their whole family.
There's something surreal about this simple cover that accompanies a witty book of personal essays by the author of I Was Told There'd Be Cake. Fans of Nora Ephron and David Sedaris will love Look Alive Out There.
This cover perfectly represents The Pisces: bizarre, erotic and funny—but there's also some sadness in this story of a woman and a merman. After a disastrous breakup, Lucy leaves Phoenix to house-sit for her sister in Venice Beach. As Lucy goes to group therapy and on many Tinder dates, she still feels miserable and anxiety-ridden until she sees a strikingly beautiful man swimming alone on the beach one night.
This cover is beautiful, eye catching and slightly surreal. In 1969, the four Gold siblings from New York's Lower East Side visit a traveling psychic who claims to be able to predict the day someone will die. What she tells each sibling will shape the next five decades of their lives. As they grow up, Simon leaves New York for San Francisco, Klara becomes a magician in Las Vegas, Daniel becomes an army doctor following 9/11 and Varya becomes obsessed with her research into longevity.
With a simple and eye-catching cover featuring a searing visual that manages to say so much with so little, Girls Burn Brighter is a story that spans from India to Seattle. Two impoverished girls in a small Indian village form a deep friendship as they work together making saris. Savitha brings hope and beauty to Poornima's life, but it is all taken away when a cruel act forces Savitha to leave. Poornima leaves everything she knows to find Savitha again, embarking on a dangerous journey that takes her through the dark corners of India.
This fairy-tale-like cover is fitting for a book about two sisters with a love for fairy tales. When Sylvie's sister, Julia, disappears, Sylvie tries to live up to her sister's legacy at the National Ballet Theatre Academy as if everything were normal. When Sylvie receives a copy of the sisters' beloved childhood storybook from Julia, it contains a mysterious list that spurs Sylvie's curiosity. Sylvie sets out on a road trip to find her sister, determined to return to New York with Julia at her side.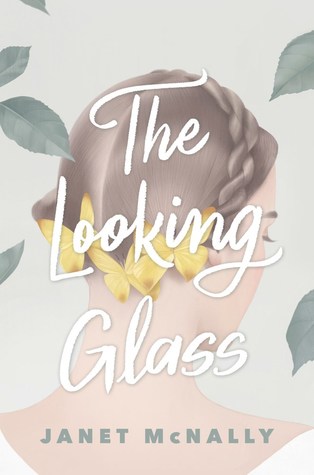 What book are you looking forward to reading in 2018? Let us know in the comments below!