This month's Cover Love is all about books about libraries, photography, bookstores, and the amazing covers that go with them!
This simplistic cover has a classic feel that evokes old libraries and the smell that comes with them. The Little Clan is a coming-of-age story following 25-year-old Ava, the librarian in residence at the Lazarus Club. In modern Manhattan, the Lazarus Club is an arts society that seems to belong to a long-forgotten era, which is what Ava loves about it. When Ava's friend Stephanie returns from a year abroad she convinces Ava that creating a literary club at the Lazarus is the key to achieving Ava's dream of becoming a writer.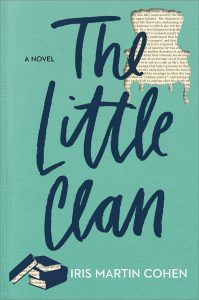 The original cover for Mr. Penumbra's 24-Hour Book Store actually glowed in the dark, but I love this updated edition that brings to mind the shelves of the titular bookstore. Like many, Clay Jannon has been struck hard by the recession and finds himself working the night shift at Mr. Penumbra's. The store is visited by strange customers that never seem to buy anything and just check out large and obscure books. Clay becomes drawn into the mysteries of the bookshop and realizes that there is more to Mr. Penumbra's than he thought.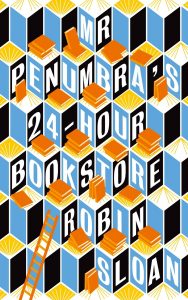 This edition is part of the beautiful Penguin Drop Caps series and pays homage to the opening scene of the novel. In 1945 Barcelona, Daniel's father, an antiquarian book dealer, takes his son to the Cemetery of Forgotten Books for his eleventh birthday. The library is full of books that are forgotten by the world and Daniel is allowed to choose one book that will be his. Daniel falls in love with the book, The Shadow of the Wind by Julian Carax, and soon realizes that someone is destroying every one of Carax's books. Daniel might have the last copy of one of Carax's books in the world, putting him in danger.
This cover doesn't actually depict books, but it does show the wide-eyed wonder that all readers are familiar with. A.J. Fikry is a depressed widower who owns a bookstore on Alice Island. He is given a second chance at happiness when he finds an unexpected person in his bookstore who teaches him to look at the whole world differently.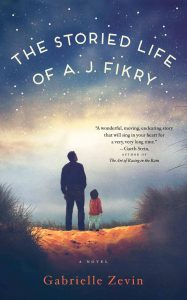 I am a big fan of unique book covers that utilize unconventional mediums. The Penguin By Hand series has featured book covers that have used embroidery, wood carving, quilting and paper art. This cover, by artist Helen Musselwhite, is creative and eye-catching. The Jane Austen Book Club follows five women and one man who meet monthly to discuss each of Jane Austen's six novels. Throughout six months of reading Jane, they experience heartbreak, new relationships, and loss.
This watercolor cover is so adorable: the art alone would look amazing hung in a person's library. Annie Spence has been a librarian for the last ten years in Michigan. This humorous book is full of her letters to books: a love letter for The Goldfinch, a breakup letter for Fifty Shades of Grey: 100 books are mentioned in Dear Fahrenheit 451, so it is extremely likely that Spence mentions one of your favorites. Witty and charming, this is a must-read for book lovers.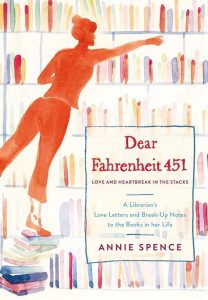 This gorgeous cover features a beautiful rendition of the night sky that only serves to highlight the focus on photography. After tragedy strikes his family, Rob Coates finds solace in photographing places he used to visit with his son. A heartrending read, We Own the Sky will definitely bring a tear to your eye and is definitely a book you cannot miss.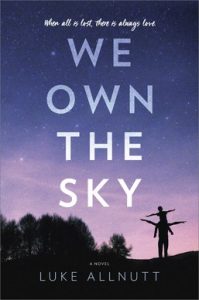 Do you have a cover you love? Let us know in the comments!