Every month we look at books with covers that draw us in and match the wonderful books that they adorn. With winter still before us and spring feeling so far away, it's common to have the February blues. Looking on the brighter side of that feeling, here are 8 great books that you won't be able to put down.
This cover takes you to another place where friends are plenty and the scenery is beautiful; something many of us can use this month. Sophie, Emily, Amy and Melissa have been friends for years, seeing each other through marriages, children and hardships. Every year they meet for a vacation to get away from things, but this time the revelation of a secret from long ago surfaces, and it might be the one thing that could fracture their strong friendship.
This cover catches your eye from the start, combining an intricate image with simplistic text. The story of two twins, the cover conveys the presence of one and the absence of another. It is Mahtab's absence that fills the majority of the cover, just like the role it plays in the book. Saba and her twin sister Mahtab live in a small rice farming village in Iran. The year is 1981 and the possibilities in post revolutionary Iran are limited. Both girls dream of life in America and are obsessed with American culture. When Mahtab and their mother disappear, Saba is sure that they left for America and begins to imagine her sister living a life similar to her own, but abroad. Saba is captivated by the life she has created for her sister in her imagination, but as time passes she will have to confront the truth.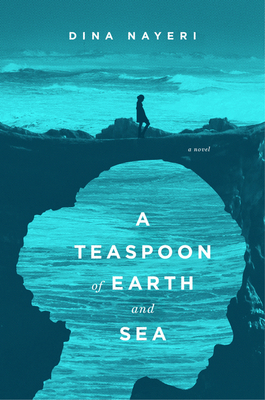 This cover perfectly evokes that summer feeling with its vibrant blue water and relaxing vacationers. The Post family is leaving Manhattan for Mallorca with friends and family to celebrate Franny and Jim's 35th wedding anniversary and their daughter Sylvia's high school graduation. Even far away on a Spanish island, the Posts can't escape the baggage they brought with them from home, with Jim and Franny's marriage on the rocks after a scandal lost Jim his job.
Unlike covers from other editions of the book, the only reference to fire on this cover is the title, and instead the focus is on the three women who are shown in a vintage style. In college, roommates Anna and Kate find Georgina passed out on their lawn and take her back to their room in a shopping cart. Twenty years later, the three women gather around a campfire at a New England mansion. In the time that's passed, each has lived a very different life from the one they dreamed about in college. As the story progresses non-linearly, we are able to fill in the gaps and see how each woman got to be where they are now and what has lead them to reconnect.
What's not to love about this beautiful cover? It captures the heart of the novel and gives a glimpse into the plot and the setting with eye capturing gold and blue. When Gabe and Lucy meet in college, it's on a day that their lives, and the whole world around them, change forever. A year later they meet again and begin to date, but Gabe is pulled away by a desire to be more and leaves for the Middle East as a photojournalist, while Lucy stays in New York. Thirteen years pass, and even with a marriage and children, Lucy still feels that Gabe was the only person who understood her, putting her at a crossroads with a major decision to be made.
A fractured tree is the symbol the cover uses to convey the relationship between Celestial and Roy throughout the novel. As newlyweds, the two are the portrait of a perfect couple and the American Dream personified. Just as their life together is taking shape, Roy is arrested and sentenced to 12 years in prison for a crime he didn't commit. After five years, Roy's sentence is overturned and he returns to his life with Celestial, only to find that a great deal has changed in the years he's been away.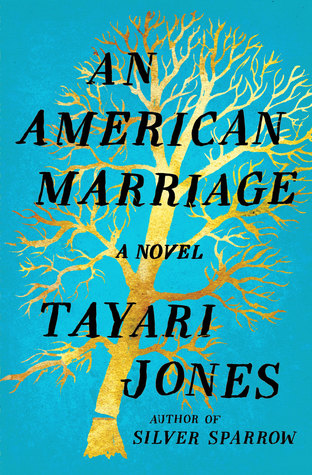 The layered waves depicted on the cover of this timely novel about the refugee crisis draw you in instantly, just like the writing does. Mahindan is one of five hundred refugees who escaped the brutal Sri Lankan civil war through a perilous journey across oceans to Canada. Mahindan believes that he and his six-year-old son can have a better life there, but as soon as the boat reaches Canadian shores he and the other refugees are placed in prison and accused of being terrorists.
I love the use of cross-stitch on the cover of this lyrical and magical novel. When their mother dies and their father leaves for the war, Aila and her brother Miles go to the town of Sterling to live with their mother's best friend in the town both women grew up in. Sterling is a mysterious town where something goes missing every 7 years: reflections, the stars, dreams and scent are all gone. There are rumors that Aila's mother was the reason the town is cursed and Aila sets out to find the truth.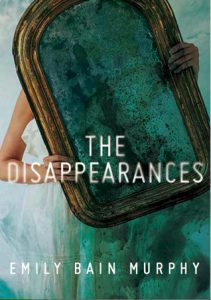 Do you have a favorite blue cover? Let us know in the comments!