This month we're looking at beautiful book covers featuring illustrations. What's better than art and books? Here are 8 book covers with unique and artful covers that will make you want to start reading them right now.
This bright and quirky cover matches the tone of the story, which follows Annie Hebden, a young woman who lives a boring life in an attempt to keep herself safe. When Annie meets Polly, her new friend sets out to help her find 100 new ways to be happy over 100 days.
This unique tri-color cover features a beautiful illustration that merges the two principal settings of the novel: a small dorm room in winter and a San Francisco beach. Marin left her old life behind when she moved to upstate New York to go to school, in an attempt to run from the past. When her best friend Mabel comes to visit Marin on the isolated school campus during winter break, Marin is forced to finally open up about the past summer's tragic ending.
This novella is set in London and Brazil, but the cover is all the latter, which is fair because it's the Brazilian setting that is the heart of the novel. Andre is a plastic surgeon in London in the midst of a divorce when he receives a letter from someone from his past that draws him back into his teenage years in the 1980s in Rio de Janeiro and the mistakes he made then.
Simplistic while still being original, the cover for Spaceman of Bohemia is eye-catching and gives the reader a good introduction to what the novel is about. Jakub is the first Czech person in space and has taken on a dangerous solo mission to investigate a dust cloud between Earth and Venus.  Alone in space, Jakub reflects on his crumbling marriage to his wife and his childhood in communist Czechoslovakia, and also begins to have possibly imaginary conversations with Hannus, an alien spider aboard the ship.
This charming story of a fourteen-year-old autistic girl in foster care features a book cover that represents childhood innocence in a simplistic way. Ginny has finally found her forever home, but for some reason she still tries to be reunited with her abusive birth mother. It's been five years since Ginny lived with her birth mother, and all that time she's wanted to go back to make something right that happened in the past.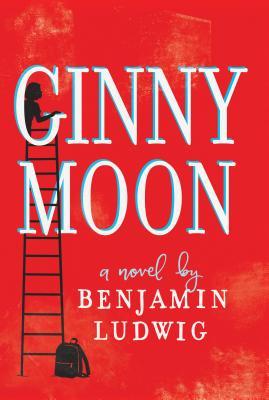 This new edition features art by Chris Riddell, who has done illustrations for past works by Neil Gaiman. This urban fantasy follows London businessman Richard Mayhew, whose life is changed forever when he stops to help a bleeding woman on the street and finds himself pulled into a hidden London called the Neverwhere, a dark world of monsters where Richard is in constant danger.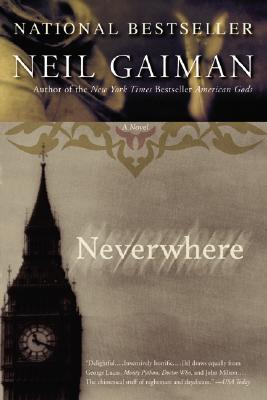 This bright cover ties the novel's Mexico setting with the novel's principal theme of wearing masks and the race between the characters to find what might be the funerary mask of Montezuma. Anna Ramsay, after finding out about the rumored mask, heads to Mexico to redeem her father, a discredited art collector, and to beat her cheating ex-fiancé to finding it. Amidst the underground art world of Mexico, Anna learns to finally live life without hiding behind a mask of her own.
This cover is unique in that it is made in cross-stitch. When Róisín and François meet in Antarctica, everything changes. It's as if their whole lives have lead up to this moment, and the novel looks at each of their lives only when a comet is visible in the sky above them.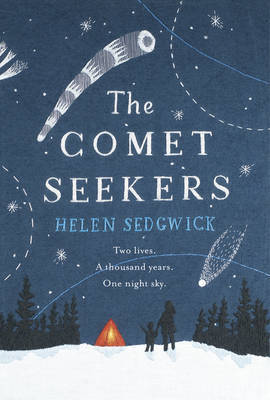 What book has an illustrated cover you love? Let us know in the comments below!