Monday, June 6 marks the 72nd anniversary of D-Day, the day that the allied troops landed on the beach in Normandy, France. From there, a coordinated operation began that would eventually see Europe liberated from the Nazis and the end of World War II.
The literary landscape is saturated with novels memorializing that time, from fictionalized accounts of life under Nazi rule and harrowing survival stories, to mysteries and spy thrillers examining military intrigue from seemingly every angle possible.
These are all stories that need to be told, and collectively contribute to preserving a significant time in history, but it's not quite time to move on yet. Historical, literary, romance and military fiction all continue to offer us the most important stories from that era—the human stories. The technical maneuvers, machinations and atrocities of war are, thankfully, finite in their scope and detail. But the stories of those affected and influenced by the war spread far beyond the history books and timelines.
Consider these eight books: each takes place during or in the direct aftermath of World War II, and each offers a unique and insightful perspective that not only deserves to be considered but also, at their core, makes for some really, really good reading.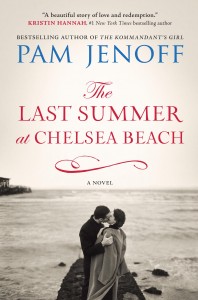 The Last Summer at Chelsea Beach by Pam Jenoff
A new perspective: A young woman escapes the oncoming war in Italy for a safer life in America, but a tragedy in her new home catapults her back to Europe where she begins work as a journalist. Between two worlds, Addie searches for the past, the future, meaning, and redemption.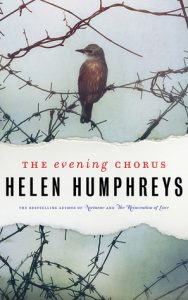 The Evening Chorus by Helen Humphreys
A new perspective: Duel protagonists give us a home-and-away view: James is a captured British soldier counting down his days in a German POW camp, and Rose is his new wife, facing her own kind of confinement while waiting for James and an unknown future.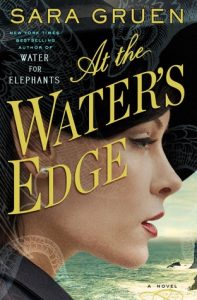 At the Water's Edge by Sara Gruen
A new perspective: Silly Americans Maddie and Ellis are exiled from high society and seek a most curious redemption in the Scottish Highlands in 1942. Both live in the shadow of a monster, but their paths diverge sharply under the realities of war.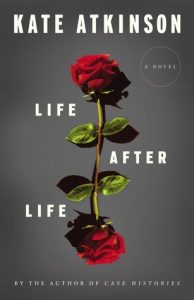 Life After Life by Kate Atkinson
A new perspective: By the time World War II dawns, Ursula Todd has lived and died through countless lives and it is with the culmination of her experiences that she forges through the rubble, testing herself and tempting fate.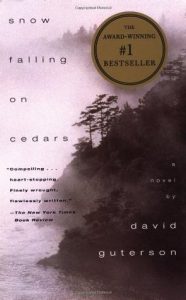 Snow Falling On Cedars by David Guterson
A new perspective: It is 1954 and Kabuo Miyamoto is charged with the murder of a local man on a small island in Washington state. But each of the men, and the island itself, share the shame and secrets of previous years when an entire population of Japanese Americans were forced into interment camps, and their neighbors stood by to let it happen.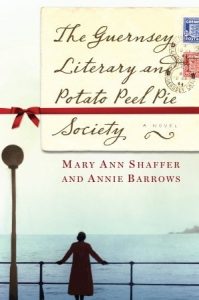 The Guernsey Literary and Potato Peel Pie Society by Mary Ann Shaffer & Annie Barrows
A new perspective: Through a series of letters, a writer discovers the impact the war had on a group of individuals living on an occupied Channel island. As the story of the "Society" unfolds, we get to know an inventive crew who use creative resourcefulness and ingenuity to continue to shine a light through the surrounding darkness.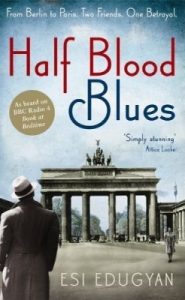 Half Blood Blues by Esi Edugyan
A new perspective: A group of musicians make their way to Europe where they hope to make their mark on the burgeoning Jazz scene in Germany. But when war breaks out, the group battles for survival on the streets and between each other, enabling events to unfold that will lead to a decades-long quest for atonement.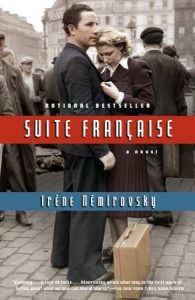 Suite Francaise by Irène Némirovsky
A new perspective: As France succumbs to German occupation, the lives of its citizens both in Paris and in the countryside, are irrefutably altered, and linked. Némirovsky, a Jew, was unable to finish the book before her imprisonment and death at Auschwitz, but its discovery sixty years later allowed the story to finally be published.
What's a WWII novel that shone a new light on the time period for you? Share with us in the comments below!