If you're a fan of true crime, you'll definitely want to check out our February book of the month! Written by the late Michelle McNamara, I'll Be Gone in the Dark: One Woman's Obsessive Search for the Golden State Killer recounts the crimes of the Golden State Killer who terrorized California for over a decade.
About I'll Be Gone in the Dark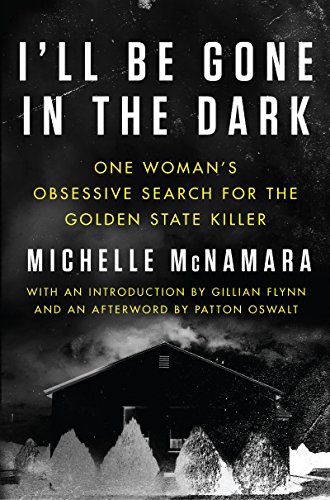 A masterful true crime account of the Golden State Killer—the elusive serial rapist turned murderer who terrorized California for over a decade—from Michelle McNamara, the gifted journalist who died tragically while investigating the case.
"You'll be silent forever, and I'll be gone in the dark."
For more than ten years, a mysterious and violent predator committed fifty sexual assaults in Northern California before moving south, where he perpetrated ten sadistic murders. Then he disappeared, eluding capture by multiple police forces and some of the best detectives in the area.
Three decades later, Michelle McNamara, a true crime journalist who created the popular website TrueCrimeDiary.com, was determined to find the violent psychopath she called "the Golden State Killer." Michelle pored over police reports, interviewed victims, and embedded herself in the online communities that were as obsessed with the case as she was.
At the time of the crimes, the Golden State Killer was between the ages of eighteen and thirty, Caucasian, and athletic—capable of vaulting tall fences. He always wore a mask. After choosing a victim—he favored suburban couples—he often entered their home when no one was there, studying family pictures, mastering the layout. He attacked while they slept, using a flashlight to awaken and blind them. Though they could not recognize him, his victims recalled his voice: a guttural whisper through clenched teeth, abrupt and threatening.
I'll Be Gone in the Dark—the masterpiece McNamara was writing at the time of her sudden death—offers an atmospheric snapshot of a moment in American history and a chilling account of a criminal mastermind and the wreckage he left behind. It is also a portrait of a woman's obsession and her unflagging pursuit of the truth. Framed by an introduction by Gillian Flynn and an afterword by her husband, Patton Oswalt, the book was completed by Michelle's lead researcher and a close colleague. Utterly original and compelling, it is destined to become a true crime classic—and may at last unmask the Golden State Killer.
Amazon | Barnes & Noble | Google Play | Kobo | iBooks | IndieBound | Goodreads
Praise for the Book
"I'll Be Gone in the Dark will undoubtedly be stocked in the True Crime section, which is fine, but in so many ways it's a brilliant genre-buster. It's propulsive, can't-stop-now reading, which makes it all too easy to ignore the clean and focused writing.
What readers need to know—what makes this book so special—is that it deals with two obsessions, one light and one dark. The Golden State Killer is the dark half; Michelle McNamara's is the light half. It's a journey into two minds, one sick and disordered, the other intelligent and determined. I loved this book."   —Stephen King
Recommended Reads
Did you love this book and want to tackle more crime-related reads? We recommend adding these books to your TBR list!
The Innocent Wife by Amy Lloyd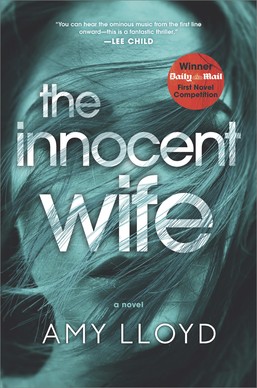 THE INTERNATIONAL BESTSELLER
You Love Him. You Trust Him. So Why Are You So Scared?
Twenty years ago, Dennis Danson was arrested and imprisoned for the brutal murder of a young girl. Now he's the subject of a true-crime documentary that's whipping up a frenzy online to uncover the truth and free a man who has been wrongly convicted.
A thousand miles away in England, Samantha is obsessed with Dennis's case. She exchanges letters with him, and is quickly won over by his apparent charm and kindness to her. Soon she has left her old life behind to marry him and campaign for his release.
When the campaign is successful and Dennis is freed, however, Sam begins to discover new details that suggest he may not be quite so innocent after all.
But how do you confront your husband when you don't want to know the truth?
The winner of the Daily Mail First Novel Competition, Amy Lloyd's The Innocent Wife is gripping psychological suspense from a brilliant new voice in crime fiction.
Amazon | Barnes & Noble | Google Play | Kobo | iBooks | IndieBound | Goodreads
The Good Daughter by Karin Slaughter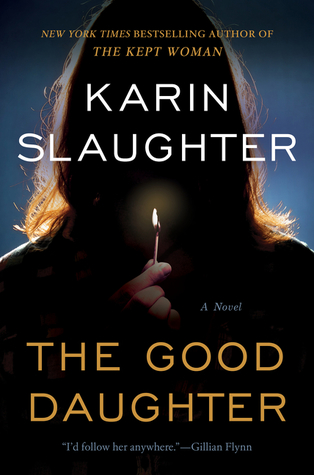 Two girls are forced into the woods at gunpoint. One runs for her life. One is left behind.
Twenty-eight years ago, Charlotte and Samantha Quinn's happy small-town family life was torn apart by a terrifying attack on their family home. It left their mother dead. It left their father—Pikeville's notorious defense attorney—devastated. And it left the family fractured beyond repair, consumed by secrets from that terrible night.
Twenty-eight years later, and Charlie has followed in her father's footsteps to become a lawyer herself—the ideal good daughter. But when violence comes to Pikeville again—and a shocking tragedy leaves the whole town traumatized—Charlie is plunged into a nightmare. Not only is she the first witness on the scene, but it's a case that unleashes the terrible memories she's spent so long trying to suppress. Because the shocking truth about the crime that destroyed her family nearly thirty years ago won't stay buried forever.
Amazon | Barnes & Noble | Google Play | Kobo | iBooks | IndieBound | Goodreads
Wilde Lake by Laura Lippman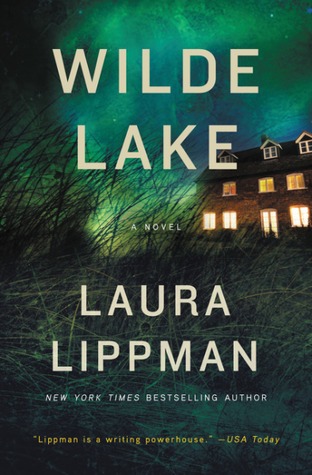 The bestselling author of the acclaimed standalones After I'm Gone, I'd Know You Anywhere, and What the Dead Know, challenges our notions of memory, loyalty, responsibility, and justice in this evocative and psychologically complex story about a long-ago death that still haunts a family.
Luisa "Lu" Brant is the newly elected—and first female—state's attorney of Howard County, Maryland, a job in which her widower father famously served. Fiercely intelligent and ambitious, she sees an opportunity to make her name by trying a mentally disturbed drifter accused of beating a woman to death in her home. It's not the kind of case that makes headlines, but peaceful Howard county doesn't see many homicides.
As Lu prepares for the trial, the case dredges up painful memories, reminding her small but tight-knit family of the night when her brother, AJ, saved his best friend at the cost of another man's life. Only eighteen, AJ was cleared by a grand jury. Now, Lu wonders if the events of 1980 happened as she remembers them. What details might have been withheld from her when she was a child?
The more she learns about the case, the more questions arise. What does it mean to be a man or woman of one's times? Why do we ask our heroes of the past to conform to the present's standards? Is that fair? Is it right? Propelled into the past, she discovers that the legal system, the bedrock of her entire life, does not have all the answers. Lu realizes that even if she could learn the whole truth, she probably wouldn't want to.
Amazon | Barnes & Noble | Google Play | Kobo | iBooks | IndieBound | Goodreads