We've officially entered the dark days of winter—the holidays are over, the nights are long, the weather is gross, we're at our desks instead of cozying up by the fire and now we have to start chipping away at the gut we seem to have developed from one too many eggnogs and baked bries. So, how do we continue to chase that indulgent feeling we enjoyed so heartily after we've been forced to bid it adieu? Why, with stories, of course. Here are a few suggestions for readers who don't want to lose that warm 'n' fuzzy feeling:
As an editor and avid reader, I get a lot of people asking me what they should read next. This book remains one of my top recommendations of all time. If Lincoln O'Neill doesn't make you fall hard and fast in love with him as one of the most lovable beta heroes of all time, I don't know who will. This is the type of book that makes you smile as you're reading—total enjoyment.
The Curious Charms of Arthur Pepper by Phaedra Patrick
This endearing story—about a 70-year-old widower who embarks on a quest to discover the meaning behind a charm bracelet he never knew his late wife owned—is poignant and inspiring, and goes down as smoothly and sweetly as a warm cup of cocoa on a cold day.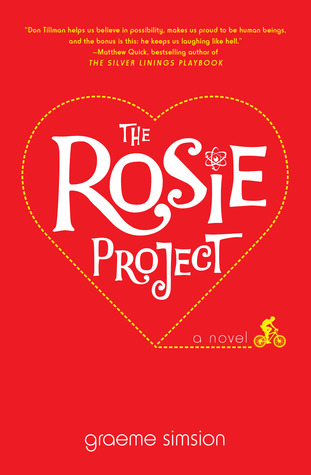 The Rosie Project by Graeme Simsion
Many people will already have read this one, as it's been at the top of many "highly recommend" lists since it came out. It's easy to see why this debut novel struck a chord with so many readers—Don Tillman's attempts at finding true love are so sweetly misguided, but his heart is so in the right place, that you can't help but root for this unconventional hero.
It isn't a story, but this collection of essays is still a fantastic escape from the dreary days of winter. Kaling's voice is as familiar and engaging as your best friend's, so reading this book often feels like listening to someone you love tell you stories about their life. She also takes care to ensure the message is consistently positive. It's always good to hear someone tell you, "You can do it!"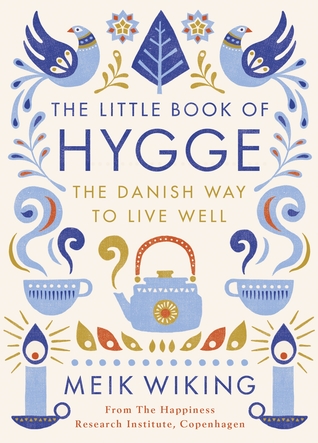 The Little Book of Hygge by Meik Wiking
This is also nonfiction but a list of feel-good books wouldn't be complete without the book about feeling good. Hygge (pronounced hoo-ga) is a Danish concept that has no equivalent in North America—it is a word that encapsulates a feeling of coziness, togetherness and well-being. The feeling you have sitting in a comfy chair under a fuzzy blanket before a crackling fire—that is the essence of hygge. Not bad, right? This book gives readers tips on how to achieve it in day-to-day life.
I am always looking for books that give me warm fuzzies! What books would you add to this list?