There are two types of people in this world: Christmas people and everyone else. Now that the holiday season is about a month away, it's reasonable to start thinking of the gift shopping, the decorations and the big dinners. Although all of that can seem stressful, once those details are settled, the holiday season really is about family.
Why not spoil some of your dear loved ones with family-themed books? Whether that means a heartfelt story of overcoming strife or a thriller about family dynamics gone wrong—we all know that nothing is more complicated than family!
Here are five books all about family: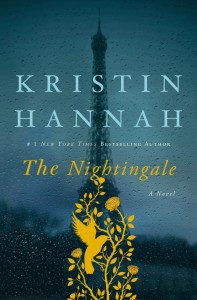 The Nightingale by Kristin Hannah
If you haven't picked this up then you're in for a delight! This wonderful, acclaimed book tells the story of two sisters, reserved Vianne and bold Isabelle, whose lives are changed when World War II strikes. Vianne's husband goes off to fight, leaving her alone with her daughter until Isabelle arrives to help her manage. As the war progresses, the sisters face trials that test them in unexpected ways, forcing them to grow.
Leigh married Stanton Youngblood despite the disapproval of her wealthy family, the Waynes. Thirty-five years later, Stanton is found fatally shot in the back and there's only one clue: the name Wayne scrawled in his own blood. Leigh is convinced that one among her siblings is the killer and vows to bring the culprit to justice. Her son, Bowie, accompanies her to find the truth and encounters someone from his past, Talia Champion. She rejected him years ago but is now in need of his help. However, mother and son are in danger as the killer is still at large—with a score to settle.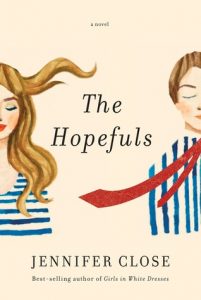 The Hopefuls by Jennifer Close
Beth has no choice but to move to Washington, DC, when her husband, Matt, gets a promising job. She hates the change, and since Matt works in the political scene, she also hates the people who dismiss her after they learn she doesn't work in politics. It is the friendship of Jimmy, a charismatic White House staffer, and his wife, Ashleigh, who make them feel they belong. The four form a family with their lives overlapping one another's. But when Jimmy's career begins to outstrip Matt's, tensions surface between both the couples and the individuals.
Loosely based on Chabon's own experiences in speaking with his terminally ill grandfather, Moonglow is structured around family confessions between one generation and another. The narrator sits at the deathbed of his grandfather and listens to tales of his adventures, both good and bad, in a dark twentieth-century world. It's a story that reflects on both an era and a single lifetime, in the hope of imparting some meaning to those willing to listen.
The five Weird siblings have each been given a special power by their Grandmother Annie. Richard, the oldest, always keeps safe, Abba always has hope, Lucy is never lost and Kent can beat anyone in a fight. The youngest, Angie, always forgives. But these gifts have actually blighted the Weird siblings, making their lives impossible. When Grandmother Annie is dying, she tasks Angie with gathering all her brothers and sisters together in an attempt to lift the blessings-turned-curses. It's a hilarious and heartfelt examination of sibling love and family secrets.
What book would you recommend to a family member this holiday season? Let us know in the comments below!