I love Halloween, but I am also a procrastinator. I love books and always plan on dressing up as something clever and literary, but—did I mention that I'm a procrastinator?
So this year, I thought hard and came up with five literary costume ideas that we should absolutely be able to put together in the next few weeks, and are also pretty darn original!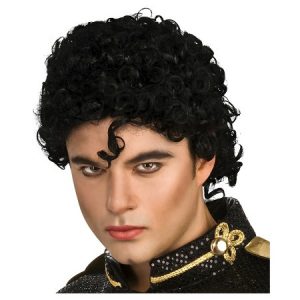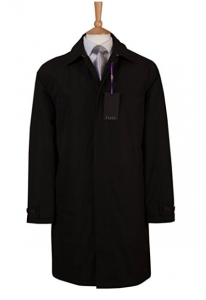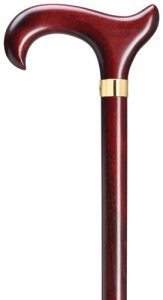 Cormoran Strike from Career of Evil by J.K. Rowling
If you feel like you're too old to be Harry Potter, there's still no need to leave the J. K. Rowling universe: war hero/private eye Cormoran Strike is an easy, recognizable character to emulate, especially if you left things to the last minute and the Halloween party is tomorrow.
Bonus accessory: pint glass and endless cynicism.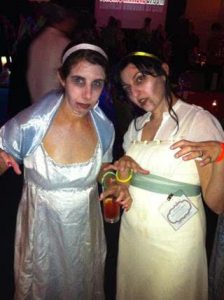 Pride and Prejudice Zombie from Pride and Prejudice and Zombies by Jane Austen and Seth Grahame-Smith
Dressing up as Lizzie Bennet or your favorite Georgian lass is great, but you know what's better? Undead Georgian lass. You can do it—just add some gray, streaky makeup to your Value Village Empire-waist dress, curl your hair, moan a little and off you go.
Bonus accessory: undead Mr. Darcy.
Group costume: Residents of the Capitol from The Hunger Games by Suzanne Collins
This is a fun group costume because (a) it's not as clichéd as going as Katniss/Peeta/Gale/etc., and (b) anything goes. It's super easy. Just head to your closet or a used-clothing store, find the seriously craziest, brightest leftover costumes, prom dresses and makeup you have, and go nuts. Try a random costume generator with your bits and pieces for maximum impact.
Bonus accessory: absolutely anything.
George R. R. Martin
There are going to be lots of Jon Snows and Daenerys Targaryens at the Halloween bash, but you could really blow your (pop-culture-savvy) friends' minds by dressing up as the father of all things Game of Thrones, GRRM himself. Brilliant! You should do it.
Bonus accessory: stuff that plaid shirt with a pillow.
Khaleesi/Daenerys Targaryen/Mother of All Dragons from A Song of Ice and Fire by George R. R. Martin
Okay, okay, but if you must be Dany no matter what, consider this: instead of sexy Daenerys of the skimpy clothes and luxurious hair, holding a dragon, dress up as the dragon and pin a blonde Barbie doll to your back. If you're not going to do this, I will.
Bonus accessory: pile of ashes.
So what are you planning to be for Halloween? Which literary character will you dress up as?