"What's your favorite genre?" can be a tough question for avid readers like us. There's something particularly magical about books that perfectly combine familiar genres to create something refreshing, and if you're anything like me, stories that satisfy all my sweet spots—suspense, romance, sci-fi/fantasy, beautiful writing—tend to be pretty unforgettable. To anyone who loves books that fearlessly bend the rules, this list is for you.
Hot Scotsman, time-travel and war—oh my! Although an unforgettable love story is at the heart of this novel, this is more than a romance. Outlander is a historical fantasy that follows Claire Randall as she's swept from a post-WWII-ravaged England back into 1743 Scotland. Told in exquisite prose and embroidered with lush historical details, this novel stars an unforgettable cast of characters and a story line so compelling it will make you burn through the 600 pages.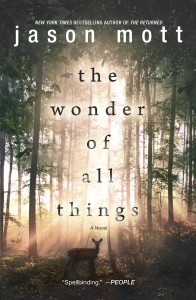 The Wonder of All Things — Jason Mott
After his breathtaking debut novel The Returned, Jason Mott continues to dazzle with The Wonder of All Things. A tragic plane crash at an airshow brings thirteen-year-old Ava's gift into the spotlight: she can heal physical injuries—but this gift comes at a great cost. A gripping tale of love and sacrifice, this story blurs the lines of right and wrong, good and bad. At the same time it impeccably balances its fantastical elements with deeply human questions.
The movie adaptation doesn't do this complex book justice (despite featuring Tom Hanks running around in face paint). So fasten your seat belt for this one, readers, because Cloud Atlas connects characters, time periods, genres and story lines in ways that will set your head spinning. From post-apocalyptic Korea, to present-day England, to the remote South Pacific in the nineteenth century (just to name a few!), this book has something for everyone.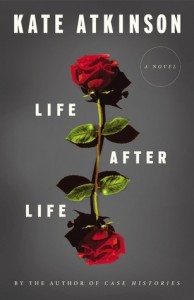 Life After Life — Kate Atkinson
In this fantasy-speculative-mystery-historical novel, we are introduced to Ursula Todd, who is doomed to die and be reborn over and over again—but is also fated to discover what kind of power she can have over civilization. Simultaneously a vivid glimpse into the horrors of the two World Wars and a deep exploration of humanity, this novel's sadder moments are balanced out with compassion and dark humor.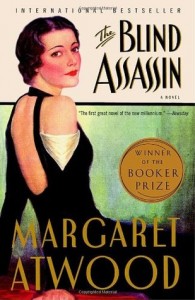 The Blind Assassin — Margaret Atwood
Perhaps the most literary book on this list, this novel within a novel interweaves two seemingly unconnected stories: the mystery of Iris's sister, who drove her car off a bridge in the 1940s, and a sci-fi romance featuring two anonymous lovers. It's a dense, richly drawn read—one that will keep you guessing right up to the explosive ending.
What other genre benders would you recommend? Let us know—we'd love to hear your thoughts!