Let's be honest. While you're diligently Christmas shopping for friends and family, you suddenly find yourself in a bookstore.
You realize that the friends you're shopping for aren't hardcore bookworms like yourself, so why are you here?
It's perfectly fine! Because as your friends know, you love to read, and it's an opportune moment to give the love of reading to all of your friends. Even if they might not live, breathe and read books like you do, you're an expert and will find something just right for them!
Here are 6 book ideas for your not-so-bookish friends!
For the

Restless Soul…
Double Dutch by Laura Trunkey
Restless souls are always on the go as they tend to fill their days with spontaneous adventures. This means a short story collection is the ideal read for them. That way they don't have to commit to a lengthy novel and can finish the collection at their own pace. Double Dutch features stories that are both intensely imaginative and darkly emotional. They're a great mix of fantasy and reality, "where animals are more human, and people more mysterious, than they first appear." Engaging and heartbreaking, this book just might make the restless soul slow down and sit for a change.
For the
Artist…
The Strays by Emily Bitto
Although this one comes out a little after the holidays, it's worth the wait and, after all, your artist friends will understand that art takes times. On Lily's first day at a new school, she makes friends with one of the daughters of the infamous avant-garde painter Evan Trentham. She's immediately drawn to the Trenthams' way of life. Their home belongs not only to them but to other artists who are trying to escape the stifling conservatism of 1930's Australia. Creativity and chaos bloom, drawing Lily ever closer to the Trenthams with whom she desperately wants to belong. Yet this oasis of art is shaped by Faustian bargains and the girls may end up paying a dangerous price for Evan's choices.
For
the Romantic…
To Capture What We Cannot Keep by Beatrice Colin
Of course the holidays tend to stir romantic feelings in those who are always wistfully looking for love in every nook and cranny. They'll be captivated by the February 1887 meeting of Caitriona and Émile in a hot-air balloon floating above Paris, France. This meeting of chance forges a pure connection between the two. Yet once they're back on the ground, the difference in their social strata becomes crystal clear. Cait is a widow who must serve as chaperone to two wealthy Scottish charges. Émile must take over his family's business and choose a suitable wife. As the controversial Eiffel Tower is built, Cait and Émile are drawn to each other despite their social differences—they must decide if they can set convention aside to be together.
For
the Comedian…
Scrappy Little Nobody by Anna Kendrick
We all have that one friend who makes us laugh, no matter where or when. Treat that hilarious friend to a reciprocal gift of the giggles. Scrappy Little Nobody is a collection of humorous and autobiographical essays by none other than Anna Kendrick. In it, she shares "extraordinary and charmingly ordinary stories with candor and winningly wry observations."
For the Mother Figure…
The Zookeeper's Wife by Diane Ackerman
This will warm the heart of the caregiver in your life, that friend who's always making sure everyone's happy and well. Based on a true-life story, Jan and Antonina Zabinski used their zoo to protect and hide refugees during World War II. Their zoo became known as "the House Under a Crazy Star" as the Zabinskis would give animal names to their "guests" and human names to their animals!
For Your

Inner Self….
Meternity by Meghann Foye
You have to treat yourself from time to time especially after treating your friends! This book is all about the self-love as Liz Buckley, a rundown editor, who's had enough of putting herself last becomes mistakenly labelled as 'expecting' one fateful stress-related nauseated morning. She'll seize the much needed time to focus on herself and her needs. So she runs with the charade, complete with faux belly and maternity outfits that aren't so hideous. Yet there's a time limit that's ticking away and the charade might catch up with her!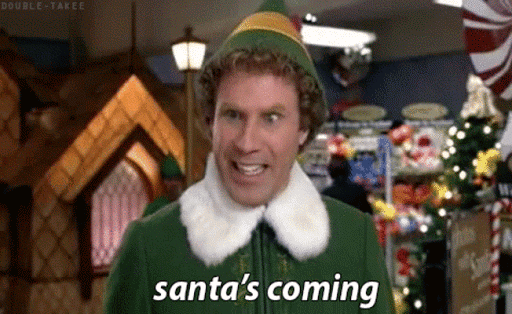 What book would you recommend to your book-resistant friends? Tell us in the comments below!