Just because we're grown up doesn't mean we should grow out of a love of illustrated books. Those staples of childhood helped turn us into readers and book lovers, instilling the ability to see the world in words and pictures. Once we became more advanced readers, the books may have shifted so that we must imagine the pictures ourselves, but that doesn't mean that the appreciation for a beautiful illustration ever left us.
These five books take that early love for words and pictures and turn it into something evocative for even the most critical of adult readers. They infuse a story with the whimsy and wonder we sometimes forget about as grown-ups, and you'll be surprised at how quickly you'll allow those very things back into your reading experience. Just try not to be charmed by these picture books for adults.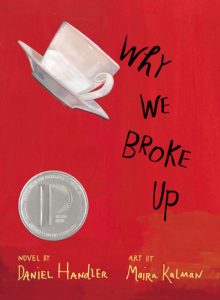 Why We Broke Up by Daniel Handler and Maira Kalman
This is a book that needs a bit of time to get going, but whose characters and illustrations prove, at the end of it all, to be utterly unforgettable. It's a power-house partnership of creators, anyway, with Daniel Handler (aka Lemony Snicket) and beloved children's author Maira Kalman leading the charge.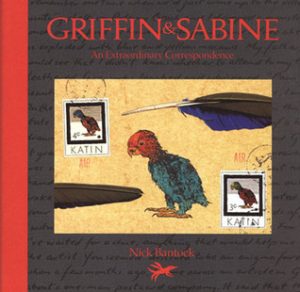 Griffin & Sabine by Nick Bantock
Bantock's absurdist epistolary series kicked off a resurgence of mixed media literary projects, metaphysical love stories and romantic travelogues in the mid-nineties, and the series remains the gold standard of the genre. If you haven't read any of the series, start with this, the original. And if you have read them, go ahead and explore them again.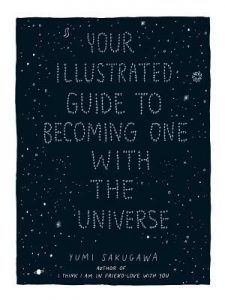 Your Illustrated Guide to Becoming One with the Universe by Yumi Sakugawa
Comic book artist, Yumi Sakugawa, offers this part-philosophical, part-new-age meta-spiritual meditation on why you may feel disconnected to the world and people around you. The images, in black and white, feel a little bit frenetic at first, but become more enveloping and comforting as the book progresses. That's probably the point.
This is not a book for kids. Is this a book for kids? Personally, I would buy it, read it, then leave it laying around for the kids to find. How else will they figure out the myriad of ghoulish ways irresponsible children could meet an unexpected end? True enough, Edward Gorey is not for everyone, but his original, macabre stories and illustrations are especially wonderful at this time of year.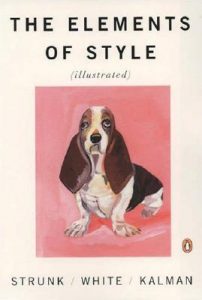 The Elements of Style (Illustrated Edition) by E.B. White, William Strunk Jr. and Maira Kalman
A writing manual? On a list of best picture books for adults? Yes and yes. This is the quintessential style manual for anybody who ever has to write anything, ever, and IMHO, that should include email. Besides, this is the least intimidating style guide ever—one of the authors wrote Charlotte's Web for goodness' sake. Kalman's illustrations make it even less intimidating, so go get your good grammar on.
Do you ever read illustrated novels or picture books? What are your favorites? Let us know in the comments!